It could happen! On Sunday, "Hidden Figures" won the Screen Actors Guild Award for Outstanding Performance by a Cast in a Motion Picture, bolstering its path to Best Picture.
And yet, the last movie in the SAG Awards' 23-year history to win Best Picture without being nominated for SAG's Best Ensemble accolade was "Braveheart," way back in 1996. "La La Land" would only be the second. So now I'm going to swap my "Moonlight" postulation for a "Hidden Figures" what-if.
What if "Hidden Figures" wins Best Picture next month?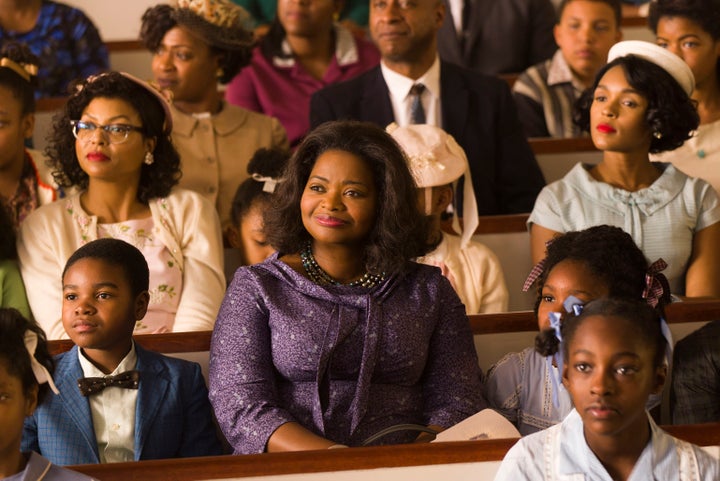 I'm a "La La Land" fan who is resistant to most of the movie's so-called backlash, but Hollywood has the chance to honor a story that speaks to our country's inclusive values. It's clear from the fiery SAG speeches that the industry opposes the Trump administration's hateful rhetoric and policymaking, and honoring a movie like "Hidden Figures" or "Moonlight" is a tiny way to promote diversity as a tenet of American culture.
The massive box-office haul for "Hidden Figures" helps this hypothetical seem like less of a pipe dream. Theodore Melfi's dramedy about three black, female NASA mathematicians during the 1960s Space Race crossed the impressive $100 million threshold in domestic grosses this weekend. "La La Land" did too, actually, but it took a much longer rollout to accomplish the same feat.
One strike against a potential "Hidden Figures" victory is the Producers Guild of America, which handed "La La Land" its top prize on Saturday. The PGA is another helpful Oscar precursor, but keep in mind the actors' branch represents the largest contingency of the Academy's nearly 7,000 (newly diversified) voters.
Of course, Oscar campaigns are largely about narratives, and "La La Land" still has the benefit of being the well-made escapist fare that many desire right now, as well as a love letter to the navel-gazing Hollywood. But if enough Academy voters want to make a statement about the need for inclusive storytelling in Trump's America, "Hidden Figures" could be their ticket. Even though "La La Land" remains the front-runner, this SAG recognition bodes well.
Before You Go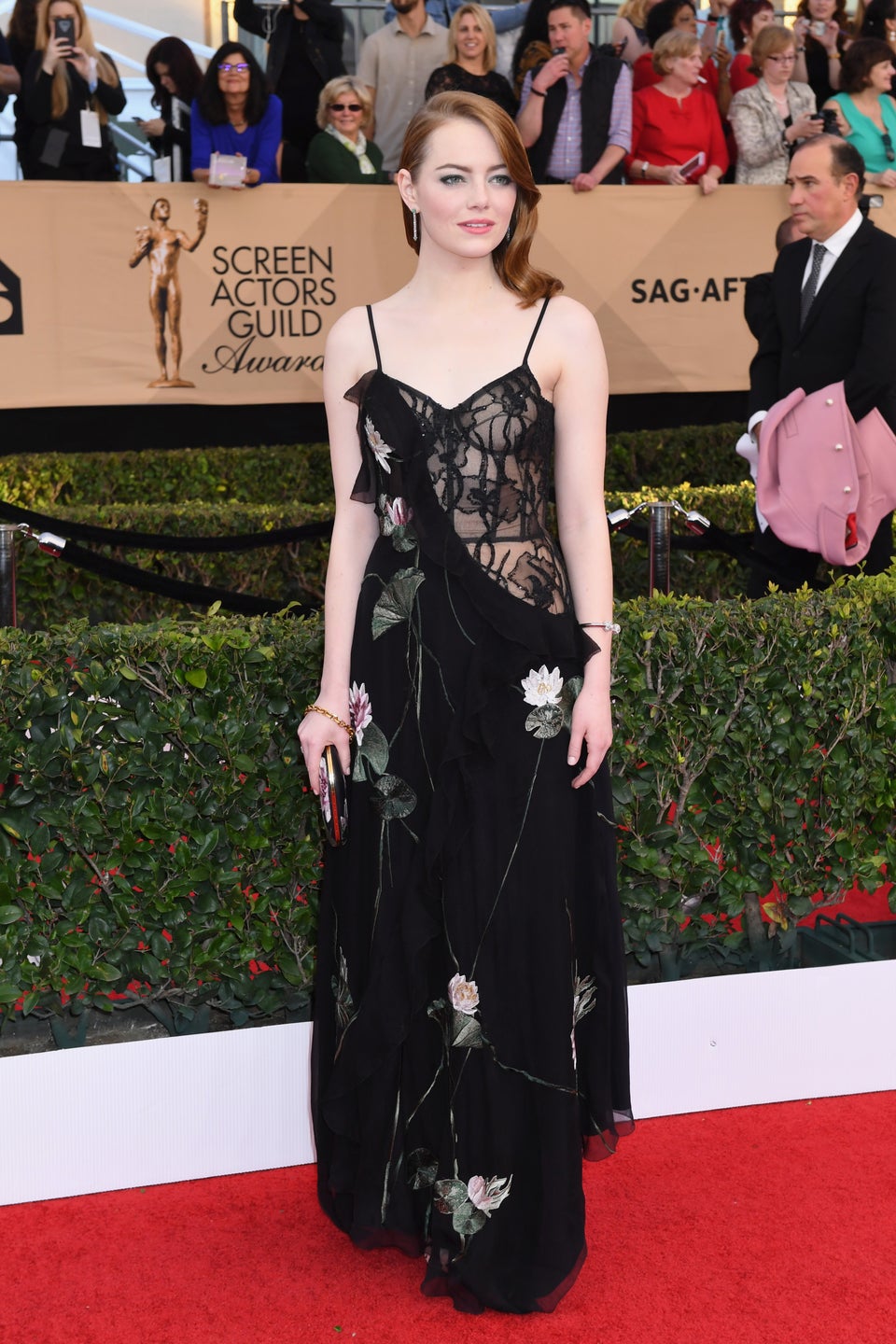 SAG Awards Red Carpet