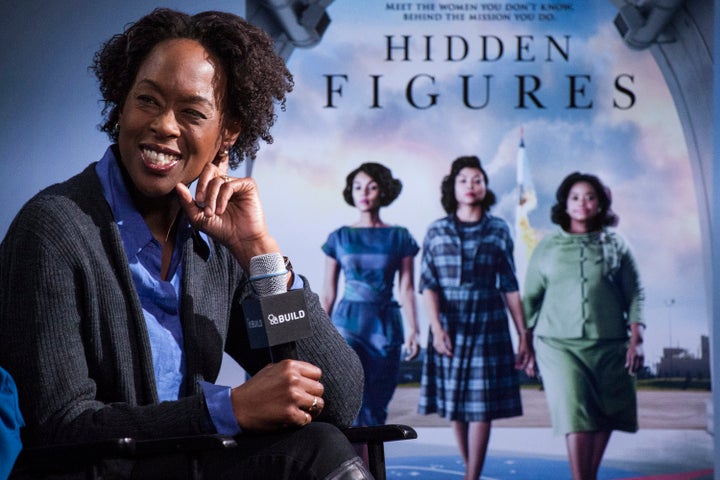 Margot Lee Shetterly's Hidden Figures (subtitled: The American Dream and the Untold Story of the Black Women Mathematicians Who Helped Win the Space Race) thoroughly debunked the idea that white men alone were responsible for winning the space race and, in the process, became a major hit.
Viking announced today that the publisher will be bringing out two new books from Shetterly which will examine "the idea of the American Dream and its legacy" by telling the stories of "extraordinary ordinary African-Americans whose contributions to American history have, for one reason or another, been untold, unseen, or overlooked."
Much like Shetterly's last subjects, Dorothy Vaughan, Mary Jackson, Katherine Johnson and Christine Darden ― the black women whose computing power helped drive NASA's dominance in space ― these figures made historic achievements before being set aside by history.
First, Shetterly will tackle Baltimore and the prominent black families that empowered its citizens in the middle of the 20th century, as well as the discriminatory policies and norms, such as redlining, that black Baltimore residents faced.
The upcoming book will spotlight Willie Adams, a venture capitalist who invested in numerous black-owned businesses at a time when access to capital was hard for black Americans to come by. Upon his death in 2011, former Baltimore Mayor Thomas D'Alesandro told the Baltimore Sun, "He brought black entrepreneurs into the formerly all-white business community."
In that same book, Shetterly will also examine the lives of the Murphys, a powerful family who published the Baltimore Afro-American newspaper for generations.
And that's all just in the first of a two-book deal ― we can't wait to see what she has in store next.
CORRECTION: A previous version of this article included the name Octavia Butler instead of Octavia Spencer. We regret the error.