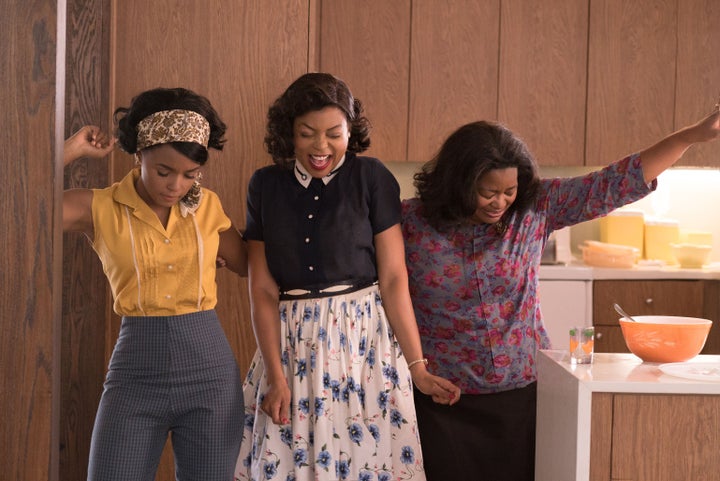 Having expanded to theaters nationwide at the start of the month, "Hidden Figures" is the perfect antidote to the doldrums of January moviegoing. It's breezy but powerful, and its PG rating invites families without spurning adult interest. And now, by our calculations, "Hidden Figures" is the first live-action, non-franchise film starring more than one female lead to hit No. 1 two weekends in a row since "The Help" in 2011. (Curiously enough, both star Octavia Spencer. "The Help" found her sharing the screen with Emma Stone, Viola Davis, Jessica Chastain and Bryce Dallas Howard. "Hidden Figures" gives her Taraji P. Henson and Janelle Monáe.)
Of course, none of this is to say we haven't seen any exemplary female characters in recent films. "Rogue One" and its franchise predecessor, "The Force Awakens," both put a woman at the center, a notable moment for a cinematic universe in which ladies are grossly outnumbered. Jennifer Lawrence headlined four "Hunger Games" behemoths, though her core co-stars were male. Various comic-book projects have found women suiting up, but they are always vastly exceeded by macho counterparts. "Gone Girl" gave Rosamund Pike and Ben Affleck equal billing. "Gravity" was essentially a one-woman show starring Sandra Bullock. 2012's "Think Like a Man" featured Taraji P. Henson, Gabrielle Union and Regina Hall, but it was really a showcase for a bunch of dudes. 2013's "Oz the Great and Powerful" cast Mila Kunis, Michelle Williams and Rachel Weisz in key roles, but it was mostly a rebooted James Franco vehicle (and a lousy one at that). Others, like "Spy," "The Other Woman" and "Zero Dark Thirty," didn't remain No. 1 beyond their first week in wide release.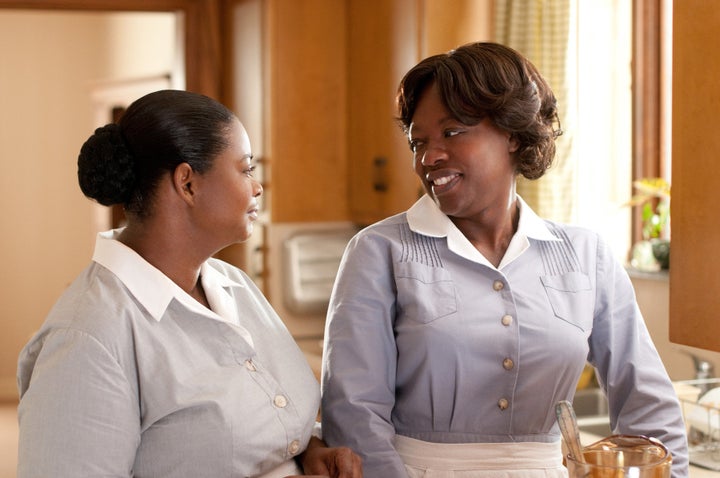 So, yes, we have to go all the way back to "The Help" ― the story of Mississippi maids and their racist employers ― to find an original film in which women earn superior billing and find lasting box-office success. Interest among moviegoers is obviously there. It's the stories getting the greenlight outside the indie market that are lacking. There's always a male-driven endeavor on deck. (Next weekend, for example, "Hidden Figures" will battle "Split" and "xXx: The Return of Xander Cage.")
"The Help" was actually the top moneymaker four weeks in a row, topping out at $170 million in domestic grosses. It went on to earn a Best Picture nomination, something "Hidden Figures" seems poised to secure when the Oscar shortlist is announced Jan. 24. Octavia Spencer scored the Best Supporting Actress trophy for "The Help," and based on the current Screen Actors Guild and Golden Globe precursors, she could earn another nomination in the same category this year. To boot, Deadline estimates "Figures" will cross the $100 million mark, an impressive threshold. But we cannot rely on Spencer alone to headline lucrative movies with other women, and we shouldn't have to wait another several years to repeat this statistic.
It's also worth noting that Fox hired a white man to make "Hidden Figures." When I talked to Janelle Monáe last year about her roles in "Figures" and "Moonlight," she praised director Theodore Melfi, calling him an "ally."
"I love [Ted]," Monáe said. "Ted is an Italian, actually, and if you know his story, he grew up poor. He had humble beginnings. The thing that I loved most about working with Ted was that he trusted his actors. He trusted me, Taraji and Octavia as black women to tell our own stories. It wasn't him coming in every day and saying, 'Hey, this is what it meant to be a black woman who worked at NASA trying to win the Space Race.' He always wanted to know what we think, period. ... He used his superpowers, and he stayed in his lane, which was making sure the story came together. I'm so thankful that he started to work on the script and help it come to fruition."
Fitting as Monáe's comments may be given how well-told "Hidden Figures" is, it remains true that female directors are also under-represented in Hollywood. A San Diego State study released last week showed that women helmed a mere 7 percent of 2016's 250 highest-grossing movies, representing a 2-percent dip from 2015.
Like Monáe says in "Hidden Figures," "Every time we get a chance to get ahead, they move the finish line. Every time."
Before You Go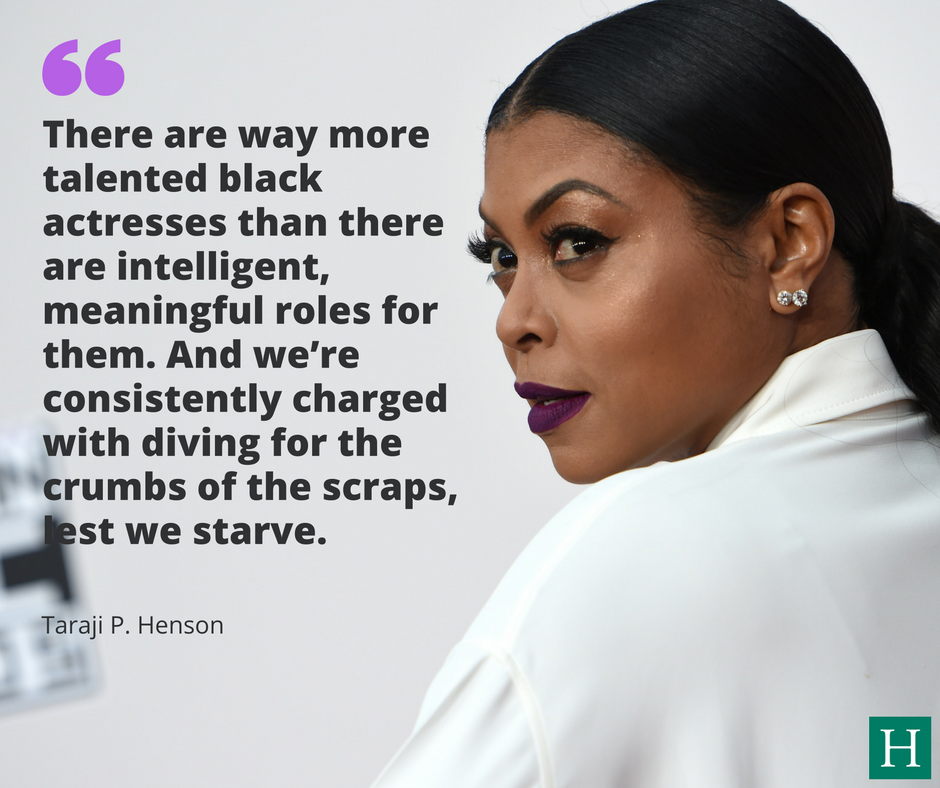 Let's All Revel In Taraji P. Henson's Most Iconic Quotes