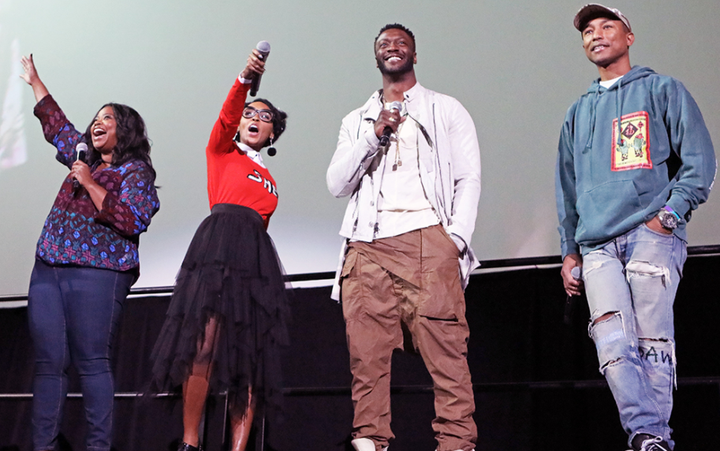 Eighth-grader Monica Hernandez arrived at the University of Southern California excited to see in person some of her favorite stars, including Grammy winner Pharrell Williams and Oscar winner Octavia Spencer, as part of a special screening of the movie "Hidden Figures."
"Hidden Figures" chronicles the team of African-American women who provided NASA important mathematical data needed to launch the program's first successful space missions, including the launch of astronaut John Glenn, the first American to orbit the Earth.
After the event, the student from El Sereno Middle School in East Los Angeles said the stars' message may have helped her choose a career.
"I think I want to be a mathematician, or maybe a scientist," Hernandez said. "Those seem like they would be really cool jobs."
About 10,000 middle and high school girls from throughout Los Angeles County attended a special screening of the film Tuesday morning at USC's Galen Center. The screening was part of an ongoing effort to inspire more Latino and African-American girls to pursue careers in science, technology, engineering and math, or STEM.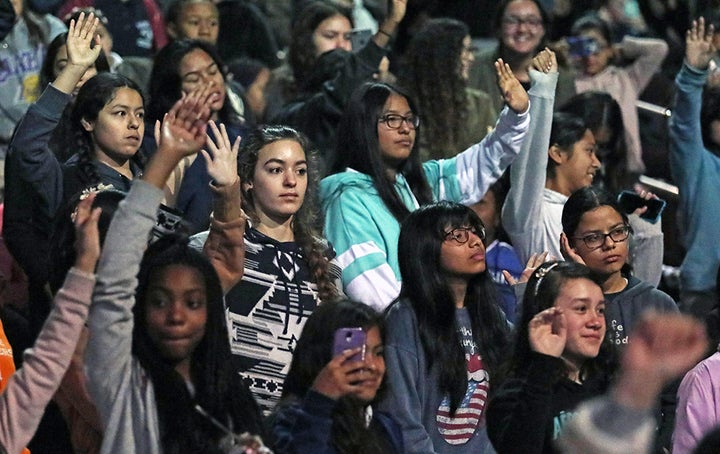 Williams and Spencer were joined by actors Janelle Monáe and Aldis Hodge, who spoke to the girls about the country's troubling shortage of female scientists, mathematicians and engineers.
According to the National Science Board, women remain largely underrepresented in the nation's STEM workforce. For example, women make up 35 percent of chemists, 34 percent of environmental scientists, 22 percent of chemical engineers and just 11 percent of physicists and astronomers.
"We also know that diversity is really important because there's room under the sun for everyone," he said.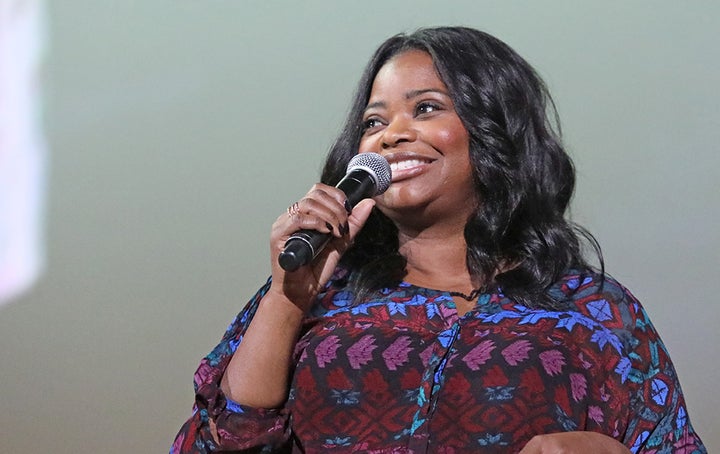 Spencer, who plays NASA mathematician Dorothy Vaughan in the movie, said that when producers first approved her to participate in "Hidden Figures," she thought it would be a fictional film.
"I never heard these women's story before. When I realized they were real women, whose real-life contributions are still being felt today, I wanted to be a part of telling their story," she said. "And their story will hopefully encourage some of you here today."
Before they saw the two-hour film, students also heard from Diana Trujillo, activity leader for NASA's Mars Curiosity Rover, and Knatokie Ford, senior policy adviser for the White House's Office of Science and Technology.
"Anyone can go to a movie and be moved by it," said Veronica Melvin, president of LA Promise Fund. "Our goal today was to have one collective movement by showing 10,000 girls from Los Angeles that these careers can be for them."
This story originally appeared on EdSource
Calling all HuffPost superfans!
Sign up for membership to become a founding member and help shape HuffPost's next chapter