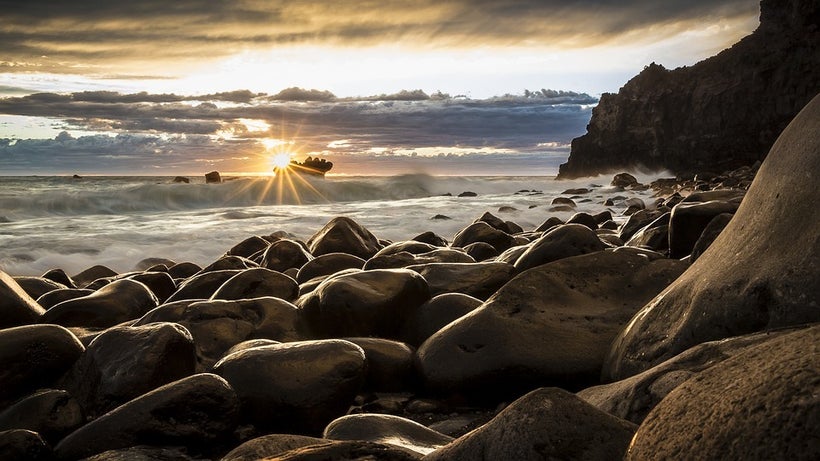 Small towns have an unparalleled depth of soul. Attracting artists, creators, peacemakers, farmers, travelers, adventurers, craftspeople, and dreamers; New Zealand is dotted with such places.
Hugging the coast, or further inland, you can find little spots on the map that evoke another era. A time when people connected on a human level, where places were built based on connections within communities. And those places, they still exist.
The simple comfort of the roaring sea, the salty air, a simple meal shared, or a night rugged up in a blanket under the stars remind us that the simple life is truly the most fulfilling one indeed.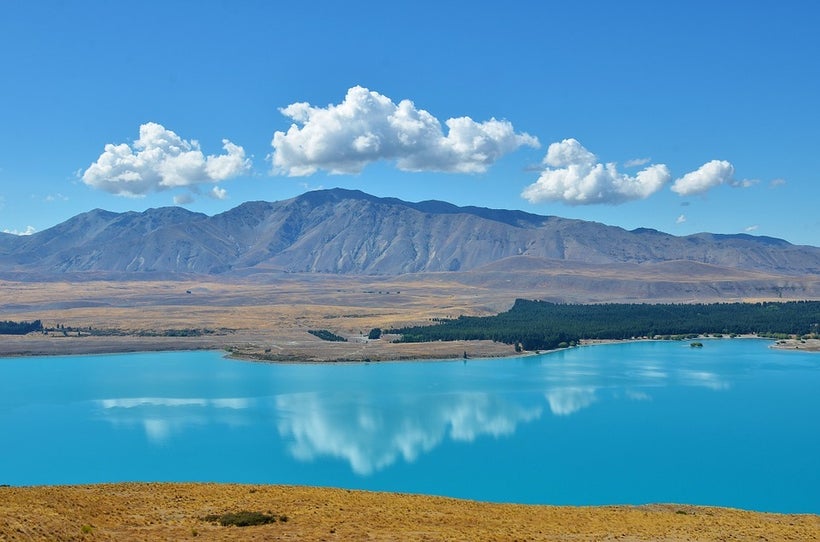 Lake Tekapo
With a township of only 369 residents, Lake Tekapo treats its visitors to a sparkling view of the night sky. An officially designated UNESCO Dark Sky Reserve, Lake Tekapo is the home of two observatories: one open to the public, and one dedicated to research. Public stargazing tours are offered daily by local company Earth & Sky.
Those who wish to do little can relax and enjoy the warmth of the nearby Tekapo Springs. Golfers can enjoy the local 9-hole golf course, which follows the contours of the glacial moraine and high country run. Hunters can hunt for tahr, chamois and deer in the nearby mountain ranges and horse riders can enjoy a day of trekking.
Tekapo takes its name from the Maori words taka, which means sleeping mat and po, meaning night. Tekapo is indeed one place star lovers should sleep out under the night sky. Located in the Mackenzie District of Canterbury, you can get there via a daily shuttle service that runs from both Christchurch and Queenstown. There are also charted flights, run by locally airline Air Safaris.
Kaikoura
Kaikoura takes its name from the Maori words 'kai', which means food and 'koura', which means crayfish. It's not hard to guess what you will find here.
Kaikoura is world famous in New Zealand for providing the freshest of local seafood. With the township running along the coastline, there are plenty of eateries to cater to every budget. Little shacks line the highway, where you can pick up a freshly caught crayfish, have it wrapped, take it on your way or munch it right there.
For lovers of architecture or film, the town has one gem; the signature pink and black art deco Mayfair Theatre. Built in 1934, the cinema finally went digital in 2013.
The more adventurous can go whale watching or swim alongside some curious dolphins. A variety of sea creatures live in the waters along the coast, making it an amazing place for scuba diving. Fur seals call Kaikoura home, and a short bush walk takes you to Oahu Waterfall, where baby seals play with childlike abandon.
A meer 20 minutes from Kaikoura takes you to Purepods, a unique style of accommodation that truly immerses you in the beauty of New Zealand. Equipped with solar electricity and running on biofuel, purepods provide the ulitmate escape, as there is also no TV, DVD system, or wi-fi. You have no other option to relax, the perfect choice for those looking to unplug.
The mountains nearly reach the coast, making it a great place for a day hiking. To get there, hop on the Coastal Pacific, a passenger train connecting the township with Christchurch and Picton.

Akaroa
In a bay created by the remnants of an ancient volcano, lies the only French settlement in New Zealand, the village of Akaroa. 84 km from nearby Christchurch, it is a seaside village with style. The name Akaroa is a regional dialect of Maori, Kāi Tahu, and means long harbor. With a population of just 567, Akaroa is positively dainty.
Akaroa is the place to go if you wish to walk, shop, wine, and dine. Fine eateries and boutique accommodation is abundant. For a more local experience, you can enjoy the simple pleasure of takeout from the local fish and chip shop. Simple it may be, but be warned - it's expensive!
For foodies, Barry's Bay, the home of the eponymous cheese brand Barry's Bay Cheese, is only a short drive away. Traditionally hand crafted, it is impossible to leave with just one selection. Their whiskey cheese, a seasonal small batch, is an intriguing flavor and their aged cumin Gouda is divine.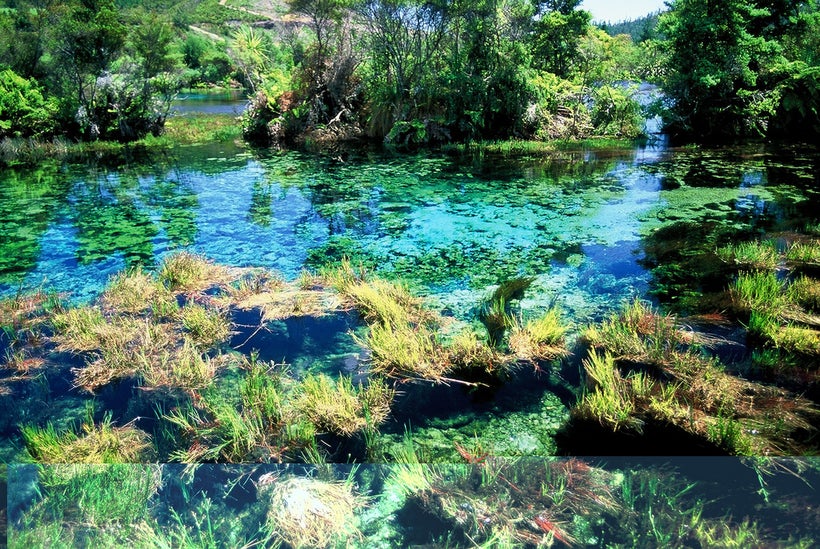 Takaka
At the top of the South Island, lies a beautiful town called Takaka. With a population of 1149, it tops my list as the best small town in the South Island. The locals are friendly and the town has a great mix of inhabitants; from hippies, artists, musicians, adventurers, creators of all kinds, and people just passing through, the place has a colorful soul. For those with an interest in the arts, the entire region is dotted with signs that if you follow them, will lead you to a crafts-person or an artist, such as world-famous Golden Bay Toys.
Takaka has a beautiful beachfront, known as Pohara, a friendly township, and a well-serviced camping ground, but what intrigues the most is what lies a short drive beyond. New Zealand's deepest vertical shaft, Harwood's Hole, is located at the nearby Takaka Hill, making it an ideal destination for abseilers. With a maze of limework running through the mountain system, it is a caver's dream. Nearby Paynes Ford is a popular spot for rock climbers, with over 200 bolted climbs.
For those with an interest in less physical adventures, at the Ngarua Caves you can join a guided tour where you can marvel at the stalagmites and stalactites the cave offers. You can also view a skeletal display of the extinct moa, a flightless bird once found in New Zealand. The largest of the species were an astonishing 3.6m tall, making it a must view exhibit for children and science-lovers alike.
A short drive away, is Te Waikoropupu Springs, which formerly held the world record for fresh water clarity. While not as clear as its rival, Rotomairewhenua or the Blue Lake in nearby Nelson Lakes National Park, it is still remarkably clear, having an average horizontal visibility of 63 meters. The springs has viewing platforms where you can check out the water's clarity for yourself. The spring produces an amazing quantity of water, producing an estimate of 14,000 liters of water every second. But don't be tempted to have a swim, the spring is out of bounds for bathers. Which isn't too bad, considering a beach is only a short drive away.
So there you have it, my pick of the best in the South Island. Perfect for adventuring, connecting with yourself and being inspired, little places are big on authenticity. Want to be inspired by local creativity or have deep and meaningful conversations over a brew? Wish to enjoy the simplest pleasures of life? There is plenty to be found in these places and in fact, plenty to be found in almost all of the little places dotted over New Zealand.
Sarah Caroline Bell is a writer based in Seoul. To contact her directly, visit www.themscript.com.
Calling all HuffPost superfans!
Sign up for membership to become a founding member and help shape HuffPost's next chapter
This post was published on the now-closed HuffPost Contributor platform. Contributors control their own work and posted freely to our site. If you need to flag this entry as abusive,
send us an email
.