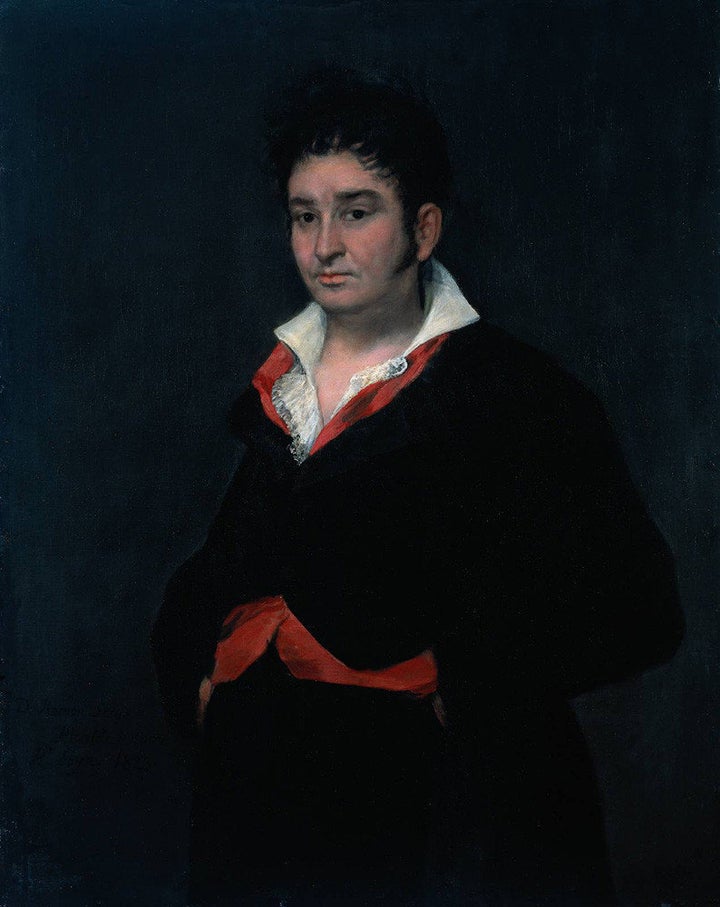 A new painting by the Spanish artist Francisco Goya has been discovered underneath his portrait of Judge Don Ramón Satué at the Rijksmuseum in Amsterdam. The newly discovered portrait, thought to be of Joseph Bonaparte, may reveal more about Goya's supposed neutrality during the French occupation of Spain in 1808. The hidden painting was discovered using new x-ray technology developed by Joris Dik of Delft University and Koen Janssens of Antwerp University.
Curators at the museum were mindful of something underneath the portrait of Satué, a supreme court judge in Madrid at the time, but the image was indecipherable under the layers of paint. However, the new high-intensity x-ray technology made it possible to view the painting in precise detail for the first time. "It is exciting." Dik told The Guardian. The technology , which has previously been used to uncover a Van Gogh portrait of a peasant woman underneath his 1887 work, "Patch of Grass," is an incredible resource for the art world. Many painters throughout history have reused canvasses either to save money or to cover up a work which they were dissatisfied with, but in the case of Goya, political motivations are suspected to be the reason for the cover-up.
Medals worn by the subject can be linked to an order created by Napoleon's brother, Joseph Bonaparte, during his brief reign as king of Spain from 1808 to 1813. Though Goya documented the atrocities of the French occupation in his series of prints, 'The Disasters of War,' he was also known to have painted portraits of French patrons and sympathizers. However, Dik explains how the departure of the French rule in Spain would have been reason for Goya to cover up the image.
"Goya, we know, managed to survive both political situations – the transfer of Spain to the French and back to Spain … After 1820, [such a portrait] could have been dangerous. That's when we believe the portrait was overpainted with the figure we can see now, as that painting dates from 1823."
REAL LIFE. REAL NEWS. REAL VOICES.
Help us tell more of the stories that matter from voices that too often remain unheard.