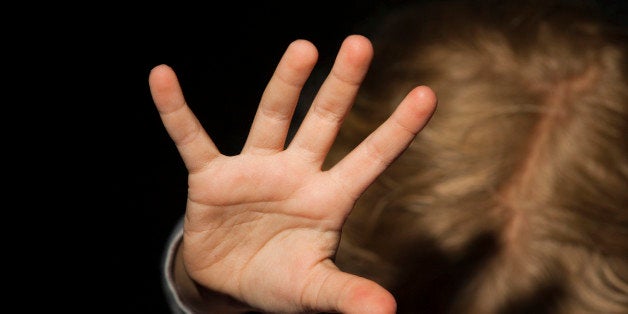 The physical signs of child abuse aren't always obvious. Burns or bruises hidden under clothing, a haunted look in a child's eyes, the shying away from a casual touch - all too often they go unnoticed. But often, there are people around that child who recognize that something's not right. They have a feeling, but can't put their finger on it. If they could, and they were aware of what to do about it, that child might be saved.

While April is Child Abuse Prevention Month, our obligation to help these children should be year-round. All of us should be conscious about the children around us - our neighbors, our own children's classmates - and be sufficiently aware of the telltale signs of abuse so that we can report it when we see it.
And it's not only adults who need to be better informed. The Child Safety Workshop, designed to teach third graders how to recognize, resist and report physical and sexual abuse, is the cornerstone of The New York Foundling's Child Abuse Prevention Program (CAPP). Following the workshop, the children are offered the opportunity to speak privately with a CAPP-certified Prevention Specialist or a CAPP trained school guidance counselor.
For those who are not child welfare professionals, how can you help? How can you tell the difference between a child who's moody or shy and one who's been abused? What signs should you be aware of?
Warning signs of child abuse include:
•Scratches, bruises, welts, cuts, unexplained burns, shaking, fractures
•Fear of adults, wariness of contact and returning home
•Apathy, depression or extreme aggression
•Unsuitable clothing for weather
•Poor hygiene and lack of appropriate medical care
•Consistent hunger
•Chronic absences from school, running away from home
•Developmental delays, failure to thrive
•Substance abuse
•Behavior that is inappropriately adult or inappropriately infantile
Most states have a toll-free number for reporting. In New York, the number is 800-342-3720, but the Childhelp National Child Abuse Hotline at 800-422-4453 is another option. When calling to make a report, be prepared to answer questions like these:
•The child's name and location
•The name and relationship of the person you believe is abusing the child, if you know
•What you have seen or heard regarding the abuse or neglect
•The names of any other people who might know about the abuse
We've become accustomed to the mantra "if you see something, say something" when it comes to dangerous looking packages we may see on the street. We owe nothing less than that to the children of our community.
Popular in the Community