Welp, you knew this day would come. It's time to give Disney all your money. 
In addition to screening early previews of the highly anticipated "Black Panther" film, Marvel and Disney dropped the first "Ant-Man and the Wasp" trailer on Tuesday, showing off Evangeline Lilly's Hope van Dyne and Paul Rudd's Scott Lang. The two finally team up in the Avengers-universe movie — as was teased in an "Ant-Man" post-credits scene.  
Just ... take it all, Disney.
But wait. Before you throw your wads of cash at Disney execs, we have just one tiny issue.
Overall, the "Ant-Man and the Wasp" trailer is pretty solid. People are shrinking all over the place while Hello Kitty Pez dispensers are growing enormous. We're all like, "You gotta be kitten me! That shiz is purrrfect!"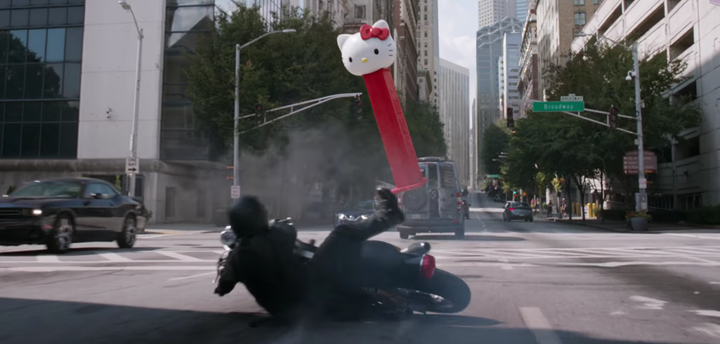 Yet the trailer's opening dialogue raises a concern.
The teaser begins with Rudd's character asking Lilly's, "I just have one question. When Cap needed help, if I had asked you, would you've come?" (Rudd's referring to when Ant-Man was recruited to fight on Team Captain America in "Captain America: Civil War." Wasp was nowhere to be found.)
Lilly's character replies, "I guess we'll never know."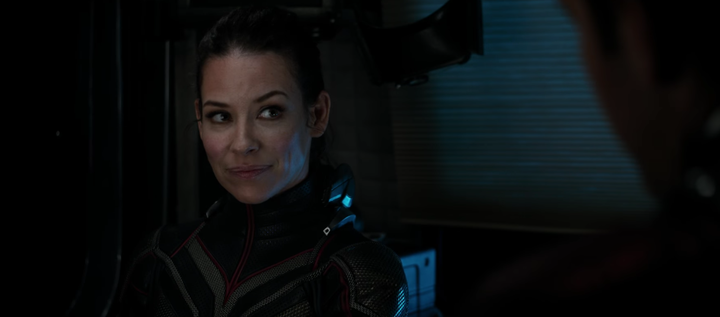 Uh, actually, we do know.
The answer is, "Hells yeah, she would've shown up." Her line in the trailer is perhaps a hidden in-joke because Wasp was originally supposed to be recruited in "Captain America: Civil War," but she was cut from the final version. 
In 2016, "Captain America: Civil War" writer Stephen McFeely told HuffPost, "We certainly had a draft where both Ant-Man and Wasp were recruited." But according to McFeely, that cut's casual introduction of Lilly as Wasp didn't do the story justice. 
"When they come in, that's a lot of story there," McFeely said. "You can't just let Paul Rudd do what we need him to do in that section, which is look at [the scene with] wide-open innocent eyes and appreciate the Avengers from the outside, which gets you comic relief beat after beat after beat."
Ultimately, McFeely felt as though the ambiguity surrounding Wasp's backstory at that point in the franchise hindered the scene. So that's why her part was ultimately cut.
It's not that Wasp wouldn't have been in awe of the Avengers, as well. It was just that "we have not seen her be a hero at all, so that's an example of where we think we'd be drinking someone's milkshake," McFeely said, adding, "Let's let the 'Ant-Man' franchise show her come to her full fruition as opposed to just doing it offscreen."
So the cut came down to Wasp needing a more fleshed-out hero origin story. But, ahem, please don't act like she didn't want to be there, Ant-Man. Or else you're gonna get all kinds of side-eye.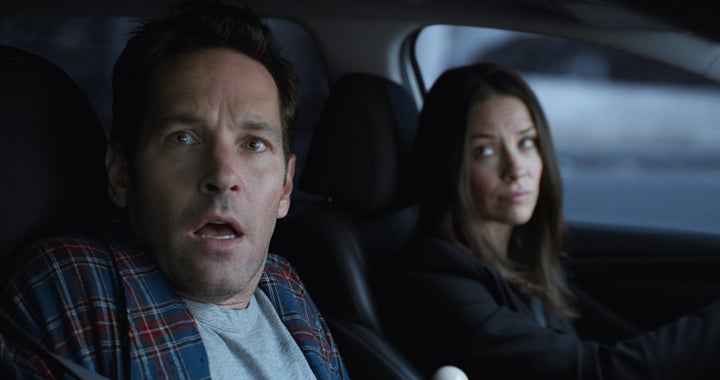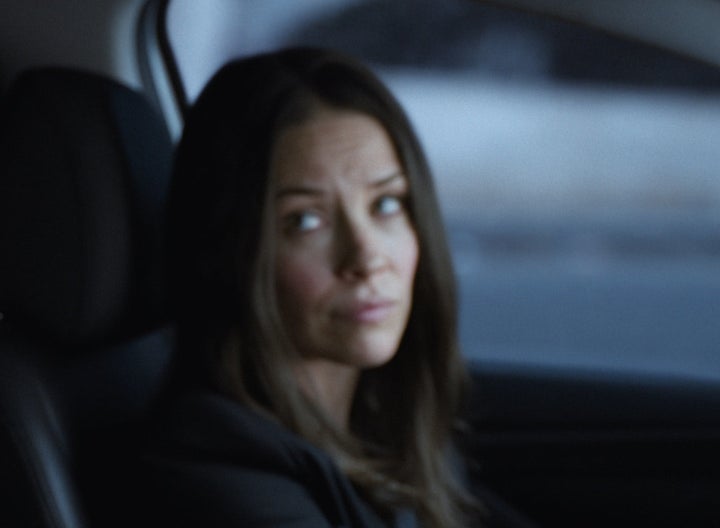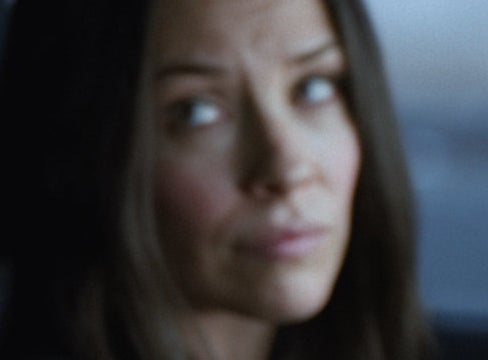 BEFORE YOU GO
PHOTO GALLERY
Unconventional Superheroes Who Have Broken Comic Book Stereotypes