Every time we head to the hair salon, we have to decide between a trim and subtle highlights or chopping off a foot and going green.
It's called hidden rainbow hair ― and it's precisely what it sounds like.
The sneaky dying technique hides a vibrant rainbow of color beneath a curtain of a more natural shade, meaning you can choose when you want to reveal it.
"Hidden rainbows are placed in spots not normally seen unless the hair is up," hair stylist Athena Golden, the colorist behind the dye job above told The Huffington Post. "We usually place layers to give the peekaboo effect."
Golden told HuffPost that the most important part of doing a hidden rainbow look is maintaining the integrity of the hair while lightening it to a point where the colors will be vivid. "Done wrong, the colors mix with the base tone of the hair and make a color not intended," she said. For instance, blue on yellow-blonde will result in a green color.
When done correctly, the finished product looks effortlessly cool, especially when pops of color randomly peek out when you run your fingers through your hair or style it in a braid.
The versatility of hidden rainbow hair means you can hide it in the office and flaunt it in less corporate circumstances. But unlike the "business in the front, party in the back" mullet, it's a dual-situation hair trend we can actually get behind.
Whether you choose a pastel palette or a more jewel-toned range of color, this trend is guaranteed to turn more than a few heads. Check out more glorious hidden rainbow inspirations below.
Related
Before You Go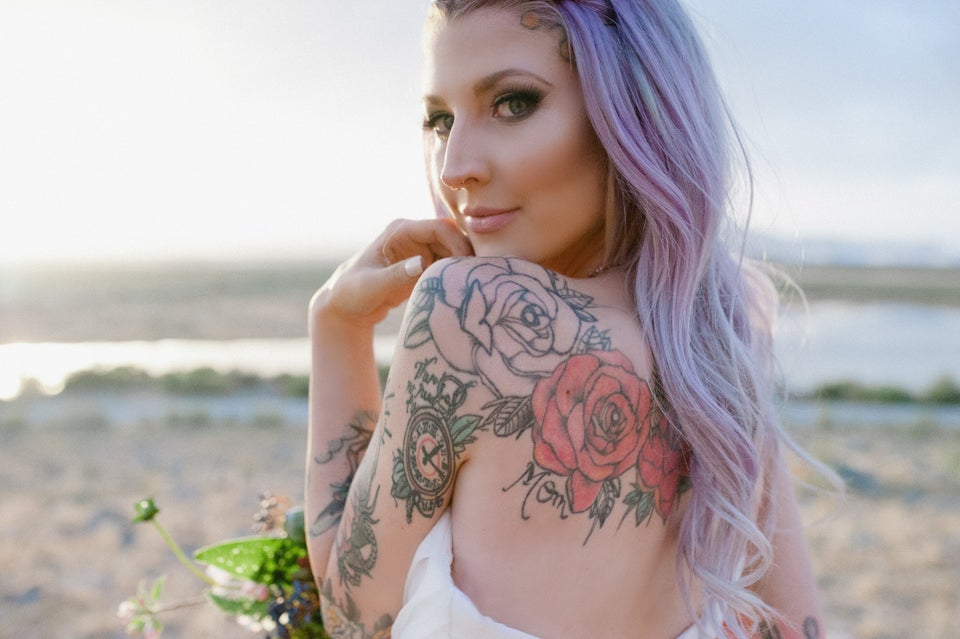 Brides With Colorful Hair