The first things visitors to New York's iconic Grand Central need to know is that it's not a train station. Because the massive train yard is the end of every line that arrives, it's more appropriately -- and accurately -- called Grand Central Terminal.
The name is just one of the many "hidden" secrets visitors to the terminal can find on a tour of the historic building, which opened to the public on February 2, 1913 and was refurbished thanks to the preservation efforts of, among others, Jacqueline Kennedy and New York City's Landmarks Preservation Commission. It's now the home of the commuter Metro-North railroad, as well as restaurants, shops and the world's most alluring Apple Store. (It's also a hub for a number of New York City subways.)
On a January 11 tour led by Metro-North manager Dan Brucker, HuffPost Travel dug up many more tidbits about the Terminal through which more than 700,000 people travel every day. While visitors can't access some of these restricted areas, many of the secrets can be found on an audio tour or self-guided walking tour of the building.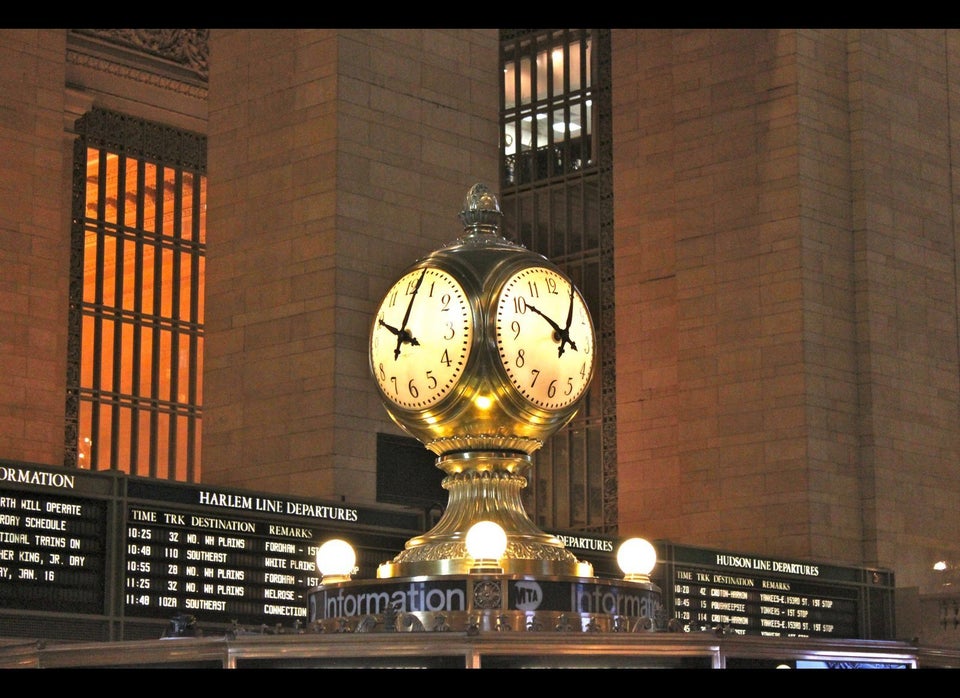 Behind The Scenes Grand Central Terminal
Related