I've been rummaging for more hidden treasures! If you've not yet done so, make sure to read part one of this series. Here's the latest selection of these lovely, bookish delights...
1. The Rochdale Society Of Model And Experimental Engineers - Informative Leaflet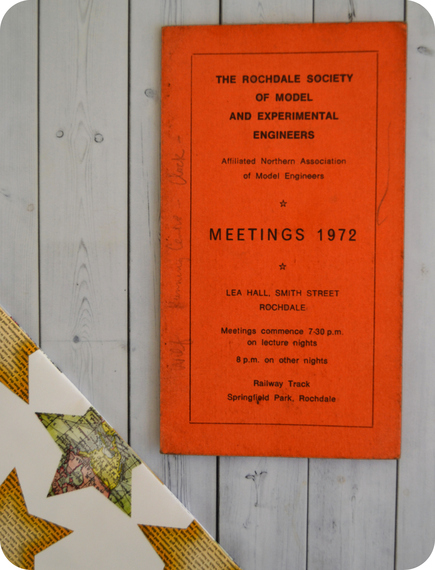 This leaflet dates back to 1972 and details the time and meeting place for the members of the above society. It also has a complete list of the individuals involved and those in charge of the club for that year.
From what we can gather this club (known as RSMEE) is for the engineering, building and running of model trains. Pretty cool! According to their website, it's one of the oldest societies in the country - it was set up nearly ninety years ago in 1932.
2. Photographic Portrait By J.H. Baxter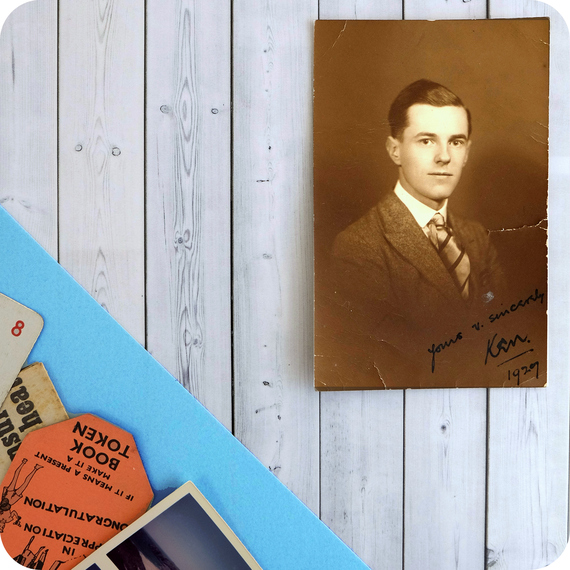 If you follow Bookishly on social media then you will have seen this photograph before. I was really hopeful to reunite this photograph with its rightful owner, but despite some help from Bookishly's lovely facebook friends and a couple of potential leads, we were unsuccessful. Maybe you can help?
This photograph is of a very handsome chap named Ken and was taken in 1929. He's signed it in his handwriting at the bottom of the picture. It is likely that Ken was based in Llandudno, Wales at some point in his life as the photograph was taken there by a J.H. Baxter. Any information would be wonderful.
3. Ticket For Palazzo Della Ragione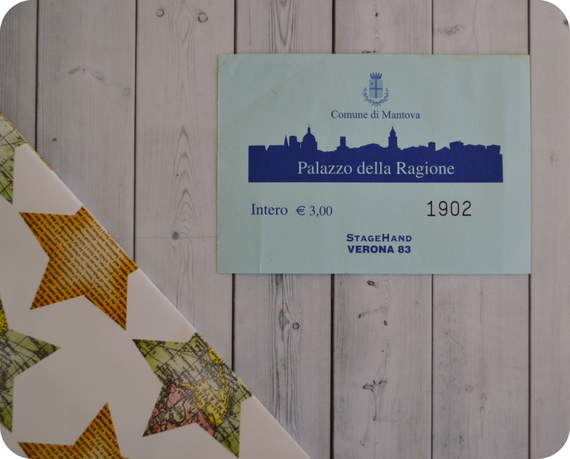 A ticket to gain entry into the Palazzo della Ragione (Hall of Justice) in Padua, Italy. Once used to host the town courts, this medieval town hall building is still central to the small city it resides in. Today, it is home to a number of exhibitions and cultural events.
4. Ticket For Virgin Radio YES Concert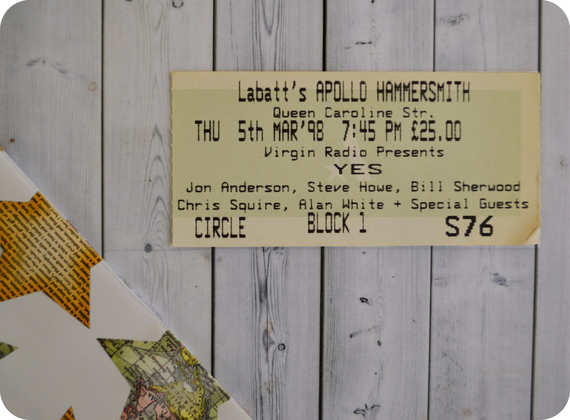 An event hosted by the Hammersmith Apollo in March 1998, nearly twenty years ago. YES were a progressive rock band made up of members, Jon Anderson, Steve Howe, Alan White, Chris Squire and Bill Sherwood. YES have been around for a really long time, they've produced 21 studio albums over 47 years of their career! Are there any fans of YES reading this?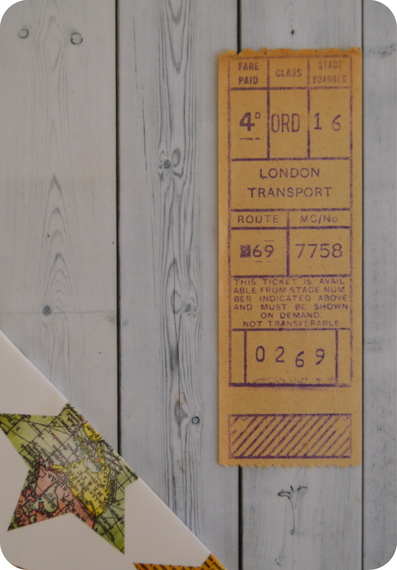 I know that this bus ticket is pre-1970 due to the old decimal currency used. The finer details are proving quite tricky to establish. Any additional information would be gratefully received!
6. Letter For A Friend In Northern Ireland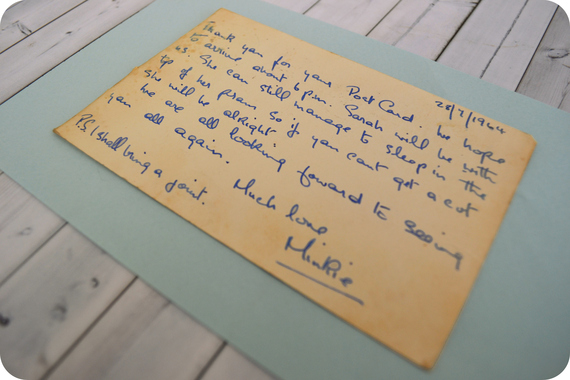 A letter dating back over fifty years from a lady named Minkie to a friend she is hoping to soon visit. It reads:
"Thank you for your postcard. We hope to arrive about 6PM. Sarah will be with us. She can still manage to sleep in the top of her pram so if you can't get a cot she will be alright. We are all looking forward to seeing you all again.
P.S. I shall bring a joint."
You just can't beat the magic of a handwritten letter. We take for granted today's instantaneous communication, maybe that's what makes the thought and effort of a letter seem extra special.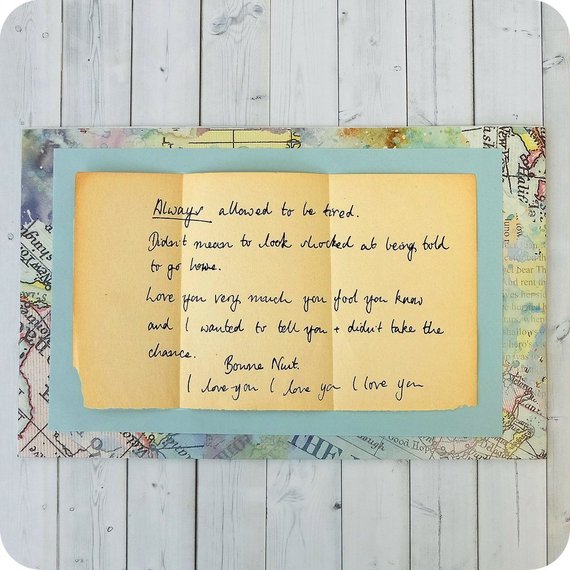 This love note is so honest and refreshing to read. It serves as a gentle reminder to always tell your loved ones that they're appreciated whilst you have the chance - even when they're annoying you immensely!
"Always allowed to be tired. Didn't mean to look shocked at being told to go home. Love you very much you fool you know and I wanted to tell you and didn't take the chance.
I love you, I love you, I love you."
In a world full of 'perfect' social media relationships, the authenticity and integrity of this letter really resonated with us.
Thank you for reading. Hope you loved uncovering more wonderful hidden treasures with me. More are on their way soon!
REAL LIFE. REAL NEWS. REAL VOICES.
Help us tell more of the stories that matter from voices that too often remain unheard.