Jean Smart is back to playing a protective, caring Mom.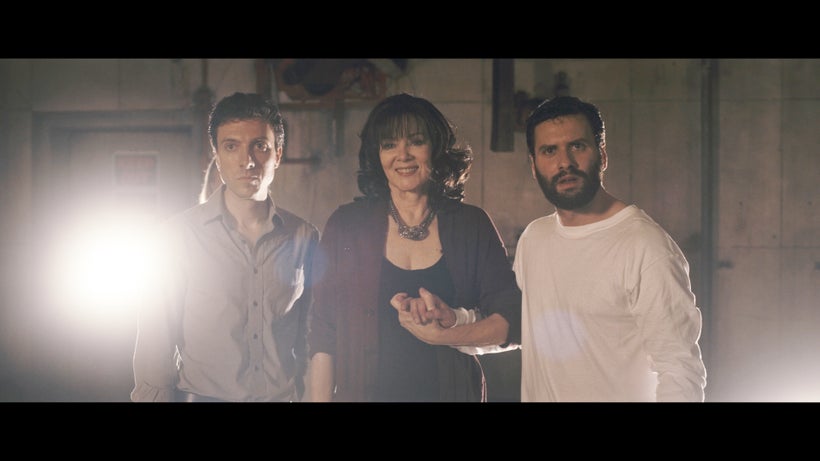 An Emmy-decorated veteran of TV shows from Designing Women and Frasier to 24, Smart plays the devoted if somewhat mysterious mother Evette in Awaken the Shadowman, a new indy horror film.
It opens Friday at Laemmle's Monica Film Center and will be available from Video On Demand starting next Tuesday.
Smart came to the film through her friendship with Skyler Caleb, a costar and one of the three scriptwriters.
"I've worked with Skyler before," says Smart. "In fact, I played his mother before. He's brilliant and talented and I was pleased he asked me to be in this film."
Caleb plays the young, successful businessman Jake, who reunites with his estranged brother Adam (James Zimbardi, another cowriter) after Evette goes missing.
Adam brings his wife Beth (Emily Somers) to Caleb's house, and Beth begins a series of slightly ominous conversations with Jake's wife Christy (Andrea Hunt).
Adam and Beth have a baby daughter and are financially challenged, a fact not lost on Beth.
The Shadowman, meanwhile, is just what his name suggests: shadowy. Caleb, Zimbardi and their third writing partner Woodrow Wilson Hancock III wrote him based on intensely debated real-life reports from the paranormal community about a dark ghostly spectre that can steal souls and erase a person's entire existence.
Smart says this amorphous, ethereal presence makes the Shadowman far more troubling than if he were just some teen horror movie slasher with a knife.
"Horror is much more effective if you let people's imaginations work," she says. "What's in our minds is more terrifying than anything you could show.
"It's that whole idea of things in the night."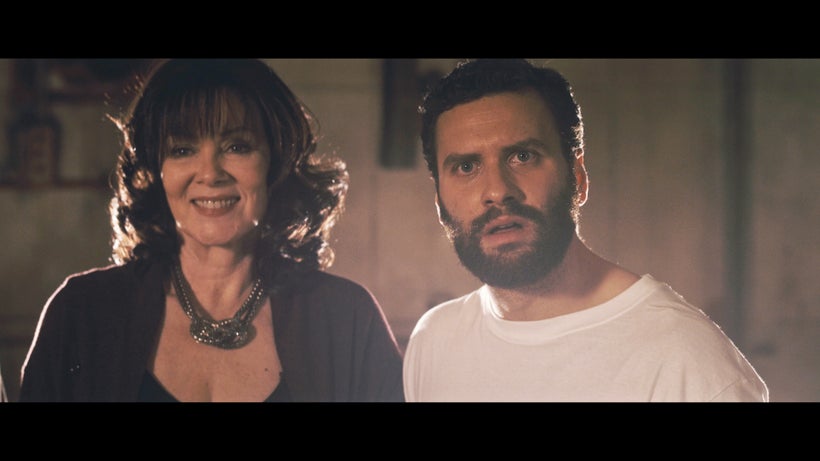 When Evette resurfaces, she turns out to have an apparent connection to some of those things. She also says she's protecting her sons and making them happy, though her definition of "happy" doesn't immediately please everyone and may not leave viewers feeling all warm and tingly, either.
"If I were seeing this as a viewer, I might have trouble watching," says Smart. "I used to watch more horror films than I do now, because I've become too impressionable.
"I don't like things that make it hard for me to go to sleep."
Purely as a Mom, though, Evette protects her sons in ways that may remind some viewers of Smart's recent role as Floyd Gerhardt in the second season of Fargo.
There, too, she played a distressed matriarch who had to take what some would consider extreme measures to protect the kids.
"I was just being a supportive mother," deadpans Smart.
While Smart won her three Emmys for the sitcoms Frasier and Samantha Who?, she received critical raves and was nominated for another Emmy – she should have won it -- as the pointedly unfunny Floyd Gerhardt.
"Fargo was one of my favorite roles," she says. "People kept telling me how scary I was. They'd come up to me in the grocery store. It was nice."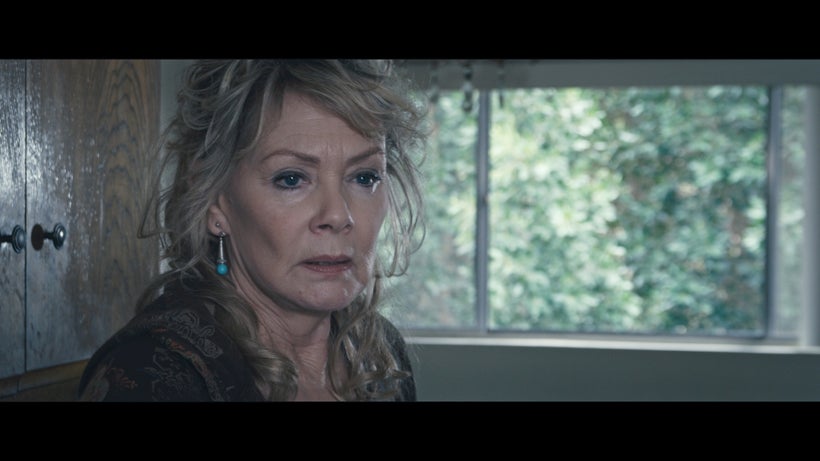 One funny part of that attention, Smart adds, is that "these people would tell me how different I looked in that role. They obviously hadn't seen me when I get up in the morning."
In any case, Smart's diverse roles in Shadowman, Fargo, Designing Women, Harry's Law, 24, Legion and dozens of other shows suggest she has avoided the typecasting that plagues many actors.
"I've been very fortunate that way," she says, joking that "maybe people aren't sure what to do with me – and that's not always a helpful thing. Sometimes it's easier to get cast if they can just go to their Rolodex and pick out people who always play a particular kind of role.
"But you become an actor because you don't want to do the same thing all the time. I made my living on stage for many years before I started working on screens, and you play the whole range of characters there."
For all the high-profile TV shows on which Smart has appeared, she's also made a number of small independent films, which she says are both a different and a similar experience.
"When you have a lower budget, you have less time for things like working on scenes," she says.
But there's also something else.
"I've said for years that people just don't pay attention to details," she says. "If the acting on a project is bad, or the directing is bizarre, all it takes to make that better is more attention. Work on it.
"Write it better. Act it better. Direct it better. And none of that costs anything. It's free."
It also costs a lot less these days to make an indy film like Awaken the Shadowman.
"You go back to something like Plan 9 From Outer Space, films where you could see the strings attached to the pie plates," says Smart. "Today you can shoot a whole film on your phone and it looks great. I think that's wonderful."
Not that Smart is planning to do that. "I'm not a techie," she says. "I leave that to my husband [actor Richard Gilliland]. I call him Inspector Gadget."
Between home and work, Smart has enough to do. Her daughter just turned 9, she's got both TV and movie projects going, and she has no plans to stop.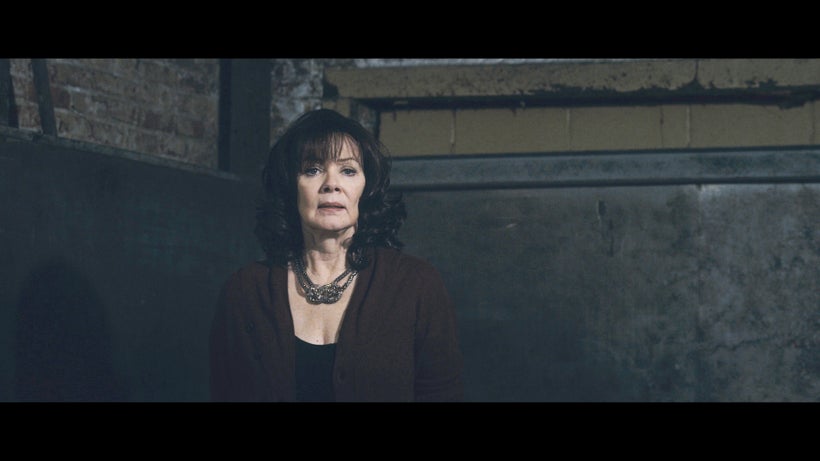 For one thing, she says she has to do at least one more film with Caleb. "I've played his mother in two hair colors," she jokes. "I still have to play her as a redhead."
What she doesn't expect to play are nude scenes.
"Years ago, probably unwisely, I decided I wouldn't do any of those while my parents were alive," she says. "And then they both lived such long lives that by the time they passed away, no one was asking any more."
That still leaves some options.
Like perhaps another run with the kind of historical drama she often did on stage. "I'd love to play Cleopatra," she says. "Though that's a Shakespeare play that can be difficult to stage.
"I just hope I end up like Betty White. I've worked with her a couple of times and she's such a treat. I want what she's having."
Calling all HuffPost superfans!
Sign up for membership to become a founding member and help shape HuffPost's next chapter
This post was published on the now-closed HuffPost Contributor platform. Contributors control their own work and posted freely to our site. If you need to flag this entry as abusive,
send us an email
.