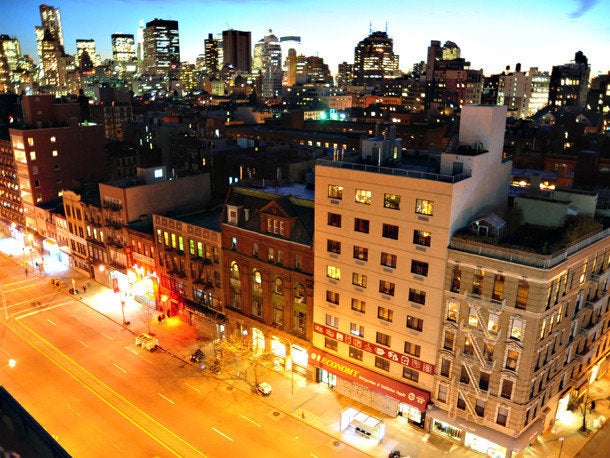 Planning a trip to Manhattan? How about dodging the hotel crowds and staying in hideaways that even know-it-all New Yorkers know nothing about?
Savor the real Big Apple in neighborhoods with character, as opposed to characters. Experience digs that feel like country inns. Many are historic buildings painstakingly fixed up to evoke bygone days, but with modern amenities like cable TV and Internet access.
Don't believe the myth that New Yorkers are cold. Unlike some hotels, many of these privately owned places are run by people -- and pets -- who like mingling with visitors. Because atmosphere is paramount, there may be rules about smoking and noise.

Prices at the following are on a par with the average Manhattan hotel, though several run more. There may be seasonal fluctuations. Accommodation is limited, so book well in advance.
CHELSEA
Inn on 23rd


Courtesy Inn on 23rd
Enter this land of Dorothy (resident cat) and feel like you're home. This B&B has a cozy, country-inn feel, despite being on a busy street. The owner is like a doting relative who lives in a gracious home replete with family heirlooms.
The themed rooms in the 19th-century townhouse are accessible by elevator, a luxury for a B&B. The rooms have white-noise machines and double-paned windows to tone down the street noise.
Continental breakfast with treats prepared by culinary students is served in the inviting library, open 24/7 for snacks and late-night reading.
Chelsea is all about the arts scene. And with almost every subway line steps away, most attractions are within easy reach.
Rates start at $229 a night. More information.
GRAMERCY PARK
The Inn at Irving Place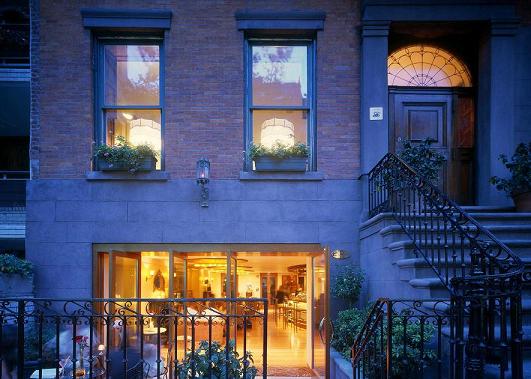 Courtesy Inn at Irving Place
This historic B&B is situated on a street named for 19th-century author Washington Irving, creator of Rip Van Winkle. The inn is a throwback to that time. Two of the Victorian-style guest rooms are named for authors Edith Wharton and O. Henry. Legend has it the latter wrote The Gift of the Magi in nearby Pete's Tavern.
Luxuries include plush bathrobes and fancy English toiletries. Take your continental breakfast in bed or in the tea salon.
The same management operates several one-bedroom residences in the same décor around the corner.
Close by is Union Square, a subway hub and home to a popular farmers' market. Greenwich Village and SoHo are also an easy walk.
Rooms start from $445 a night; apartments, $325 to $450. More information.
HARLEM
The Harlem Flophouse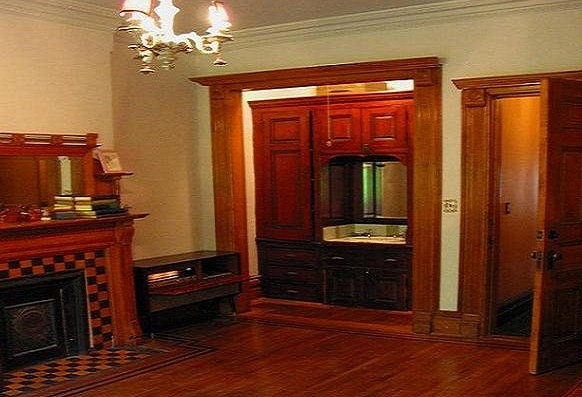 Courtesy The Harlem Flophouse
No air conditioning, but this 1890s brownstone has fans, and plenty of atmosphere. The former government-run rooming house renovated and run by an artist and musician is near the famed Apollo Theater and numerous jazz and gospel spots.
The four rooms with sinks have shared baths. Neat touches include restored tin ceilings and antique claw-foot tubs.
Breakfast isn't included. Traditional Southern brunch for two with all the trimmings is $100. More Southern cuisine is at nearby Amy Ruth's, where belly-busting dishes are named for President Obama, Al Sharpton and other luminaries.
Rates start from $100 a night for a single (surcharge for additional people). Children younger than 12 are free. More information.
UPPER WEST SIDE
Inn New York City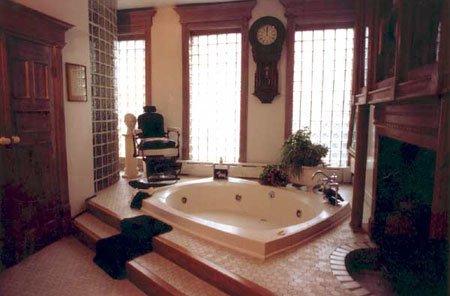 Courtesy Inn New York City
Need a jaw-dropping place to propose or conduct a business meeting? Both have taken place in this unassuming townhouse with four luxury suites that's within walking distance of Lincoln Center, the Metropolitan Opera and Museum of Natural History.
Sing in the Opera Suite with its baby grand piano and terrace. Luxuriate in the Spa Suite's Jacuzzi and sauna. Or, curl up with a book or get down to work in the regal Library Suite with its stained-glass skylights. All have kitchens; most have fireplaces; and one has a spiral staircase.
You're on your own with meals. That's no problem in this neighborhood of famed gourmet shops Citarella and Zabar's.
Rates start at $595 a night; Internet rates are cheaper. More information.
Country Inn The City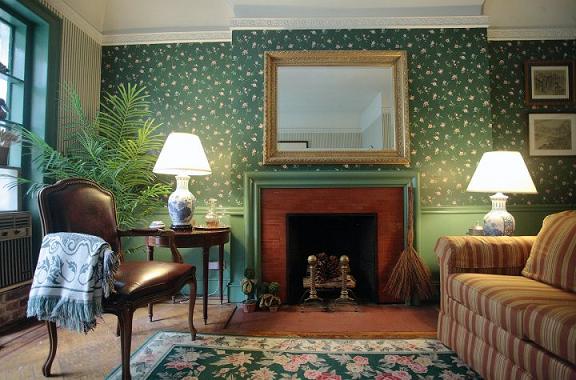 Courtesy Country Inn The City
Seinfeld's George Costanza had a girlfriend who supposedly lived in this award-winning, gay-friendly, landmark Upper West Side B&B. Each of the distinctive studio apartments has a kitchenette with all the amenities; one has a terrace where smoking is permitted and there are several fireplaces.
Though there is no elevator, there is someone to help with luggage. There's also hypoallergenic bedding, breakfast supplies, complimentary brandy and free local calls.
Rates start at $210 a night, depending upon time of year. There are often last-minute and Internet specials. More information.
UPPER EAST SIDE
1871 House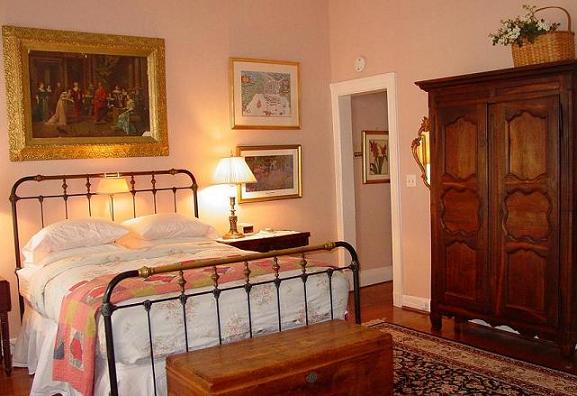 Courtesy 1871 House
Built in 1871 and located on Gossip Girl, Sex & the City & Breakfast at Tiffany's home turf, this stately townhouse is just steps away from Park Avenue, Bloomingdale's and Serendipity 3, where celebrities like Beyoncé come for the Frrrozen Hot Chocolate.
Some of the one-of-a-kind rooms and suites have kitchens, fireplaces and several bedrooms. Features include high ceilings, antique iron and brass beds, lace curtains and country quilts.
A gourmet breakfast basket with items from self-styled NYC "Goddess of Bakedom" Sarabeth is available.
Rates start from $225 a night. More information.
Related