We turn to the mirror of live theater to better understand the human condition.
'For Piano and Harpo,' is a play based on the friendship between wickedly funny virtuoso pianist, actor, radio and television personality, Oscar Levant (1906-1972) , and the 18 year older gender bending mute clown and harpist, Harpo Marx (1888-1964). Writer and director Dan Castellaneta has the two meet upon Levant's discharge from a psychiatric hospital after he fainted while attempting to strangle his wife. Instead of being prosecuted for domestic violence, Levant was admitted for exhaustion stemming from constant medication to keep up with a grueling tour schedule introducing classical music to a broader audience as well as the songbook of his late mentor, George Gershwin (1898-1937).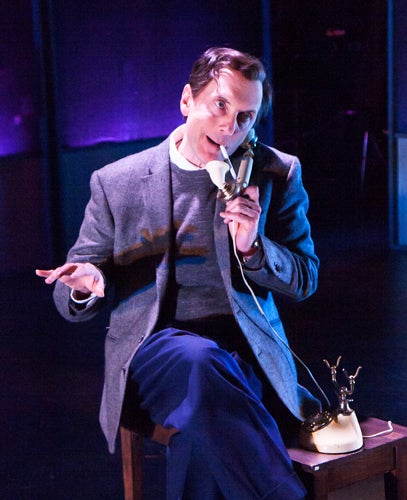 Levant left the hospital in Manhattan in the 1950's, headed for Los Angeles. The next scene is 20 years prior when he crashed Marx's dinner party and moved in for 13 months. We are never told Levant's diagnosis though one might surmise it was perhaps bipolar with obsessive compulsive features related to hypochondriasis. Scenes switched back and forth in time between hospital treatment and Levant's gliterrati lifestyle in Marx's bachelor pad mansion. The beach rental served as the clubhouse for the Algonquin Round Table West, which included such luminaries as comedienne, Fanny Brice, and writer, Dorothy Parker.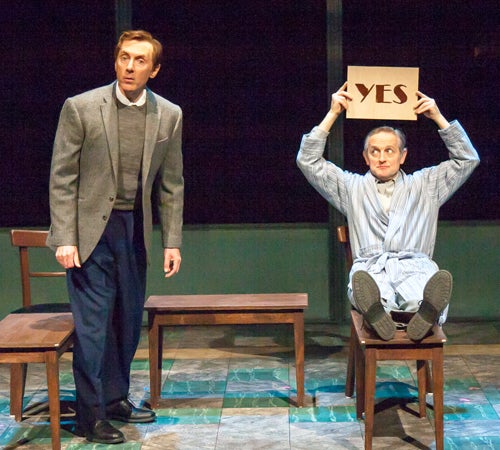 In the Eisenhower and Mc Carthy era, not only was domestic violence virtually invisible, it was dangerous to live openly as gay, bi-curious, or a Communist sympathizer. It was a time when better living through pharmacology was purported along with psychoanalysis, shock treatments, and group therapy, a new invention at the time. Levant was submitted involuntarily to a course of treatment which seemed to intensify his symptoms and offered little relief, except perhaps for the group therapy. In those sessions, other patients confronted him with the need to be authentic and present. Peer pressure forced him to take off his performer's mask. Abiding companionship with kindred spirts, such as the affinity with Harpo, also seems to have fed Oscar in a healthy way.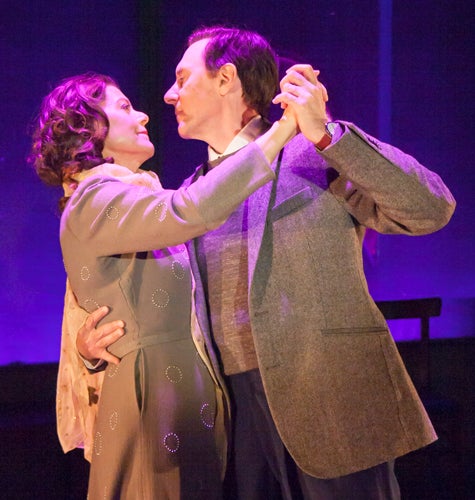 Levant's history revealed throughout the plot's narrative elucidated the origins and roots of his problems as a grown up. We are shown Levant as a prodigy raised by stern, shame inducing immigrant religious parents, who subjected their son to borderline emotional and verbal abuse. Growing up contaminated with his elder's fears and insecurities of never being good enough; without room for self assertion, except to perform for and conform to other's ideas of pleasure, raised to not know oneself, all of this may have left Levant in a constant state of self doubt.
As an adult, Levant's tour manager and handlers were substituted for abusive parents. How to successfully take the reins on his destiny in the present, for this self proclaimed dilettante who feared being exposed as an impostor, was not understood or revealed to us, the audience, or Levant himself. To be uncomfortable and curmudgeonly, with inadequate approval, repressed and colonized, was a breeding ground for Levant developing self sabotaging habits. Problems associated with addiction to prescription medication is as timely now as it was a half century ago, with opioid over use epidemic.
The 13 months Harpo and Oscar lived together is the play's focus.
Levant's presence in Marx's glam crash pad created an awkward atmosphere, as he was the disruptive third wheel in Harpo's relationship at the time. Marx ultimately married the woman he had been dating for almost a decade when Levant moved in. These were the dark days of 'don't ask don't tell.' Being in the closet was required, after the more gender fluid generation of post-WW I, part of Harpo's coming of age experience. 'Memoirs of an Amnesiac,' the title of Levant's autobiography, hinted at what is hidden and forbidden. What would Levant not remember and instead suppress, the buried lead in plain sight, that might be key to understanding Levant's terminal angst? Did having man crushes keep Levant in psychic pain we are not privy to?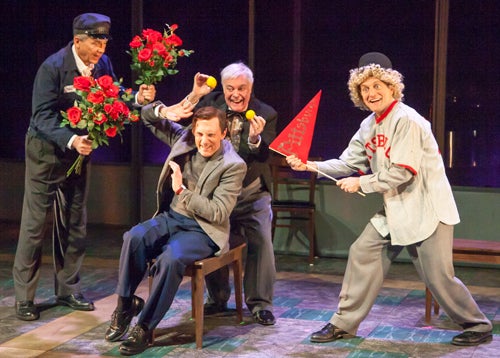 Working closely with George Gershwin, and then carrying on his legacy interpreting him after his tragically young death, could Levant's mentor-ship also been a case of more than 'just friends?' Did Harpo and Levant make more music together than their gorgeous duets in the aftermath of Gershwin's death? We will never know, and it may not matter, though the play subtly hints at such collaborations. That said, both men were in long marriages to women at the end of their lives. What is useful to contemplate for today's purposes, is the psychic pain of being forced to keep one's sexuality a secret when a person would prefer not to.
'For Piana and Harpo' is on stage for its world premier until March 5, 2017, at the Falcon Theatre, in downtown Toluca Lake.
This lovely theater was the brain child of the late television and film producer Garry Marshall. Small enough and yet spacious, there is no bad seat. The original Bob's Big Boy coffee shop is across the street in all it's mid-century modern glory.
Disclaimer Alert: Theater going is no substitute for therapy, though great plays can reveal insights about life. If you or someone you know is suicidal, do not hesitate to reach out to a professional or trusted family member or friend to get needed help.
If you — or someone you know — need help, please call 1-800-273-8255 for the National Suicide Prevention Lifeline. If you are outside of the U.S., please visit the International Association for Suicide Prevention for a database of international resources.
REAL LIFE. REAL NEWS. REAL VOICES.
Help us tell more of the stories that matter from voices that too often remain unheard.
This post was published on the now-closed HuffPost Contributor platform. Contributors control their own work and posted freely to our site. If you need to flag this entry as abusive,
send us an email
.