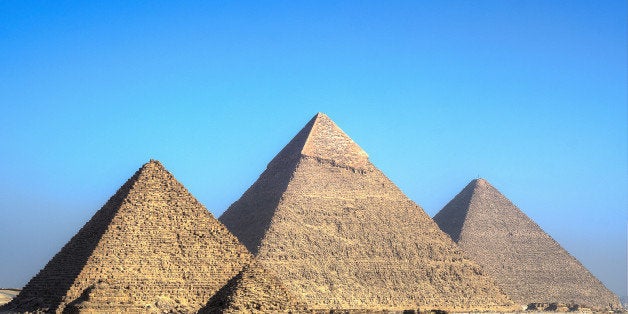 Set in ancient Egypt, where fantasy and reality intertwined, "Hieroglyph" follows a notorious thief who is plucked from prison to serve the Pharoah, navigating palace intrigue, seductive concubines, criminal underbellies and even a few divine sorcerers.
"We wanted to do a show about deceit, sex, intrigue in the court and fantastical goings-on -– no better place to set that than ancient Egypt," said Fox Chairman of Entertainment Kevin Reilly. "Travis Beacham has an inventive mind, and he has wrapped this all together in this intoxicating new drama."
Beacham ("Pacific Rim"), who wrote the pilot script, will executive produce alongside Peter Chernin and Katherine Pope. The fantastical show will be produced by 20th Century Fox Television and Chernin Entertainment, and Miguel Sapochnik will direct the premiere episode and serve as executive producer. Production on the high-concept series is scheduled to begin in early 2014.