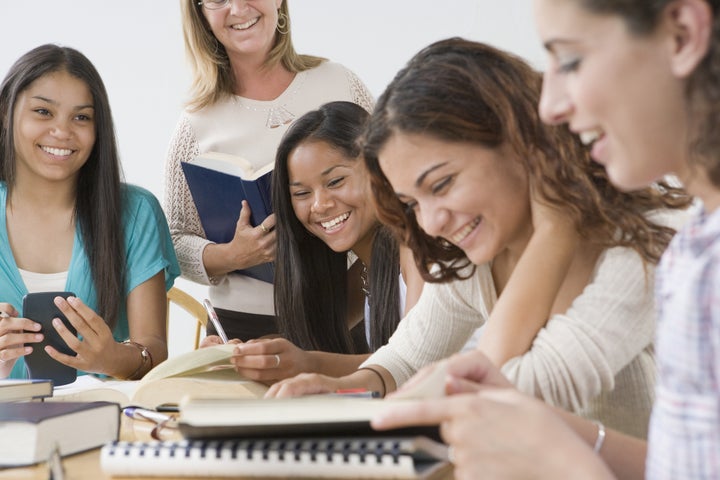 There's an unfortunate tendency when talking about higher education not only to paint the entire sector with the broadest brush possible but also to view it only through an Ivy League lens.
Because the late Loren Pope, longtime education editor of the New York Times, had done so much to "look beyond the Ivies," it's surprising that David Leonhardt, in "Better Colleges Failing to Lure Talented Poor" (New York Times, March 17), is mostly oblivious to all the good effort being undertaken to address economic diversity by those schools Pope tried to foreground.
While our most recent incoming class is nearly evenly divided between in- and out-of-state students, our Kentucky market is, disproportionately, the very population Leonhardt focuses on. And I would agree that so often the barriers are cultural as much as financial.
That said, at a time when most colleges of high achievement have lost the struggle to remain places of high opportunity, Centre continues to be a place where outstanding students from families of modest means are welcomed and encouraged, choose to apply, are accepted, and are provided aid awards that inspire them to attend.
More important, Centre does everything it can to make sure that they succeed.
Over a dozen years ago we instituted a promise, what we call the Centre Commitment. Come here, meet our academic standards, and we guarantee graduation in four years, as well as a study abroad experience and internship or research experience. We are also intentionally highly residential; an average 98 percent of our students live on campus. This creates a sense of community that sends the signal that we are all in this together.
While this may sound cliché, the data speaks for itself and offers a barometer for success. Our persistence rates (from first-year to sophomore, and sophomore to junior) remain in the low 90 percent range, and our graduation rates have held constant at around 85 percent.
Another such barometer to measure the effort being made by "elite" colleges is the percentage of Pell grant recipients enrolled, though this never shows up in any of the rankings and surveys. Still, while need-based aid is an incredibly important support to these students, it doesn't get their attention or get us on their radar, at least not the way it works right now. The system is too obtuse, the process too prolonged and late in the game, the message too often felt as condescending.
No-loan policies are powerful support to needy students, but my guess is that they are mainly an inducement to the middle and upper-middle class. That doesn't mean they aren't worthwhile. I just don't know if they solve this particular problem.
We are enthusiastic about our successful partnership with the Posse Foundation, which since 1989 has helped place more than 4,200 young people who might otherwise be overlooked in the college search process. This program is now in its eighth year at Centre. And maybe it's significant that Posse is a merit scholarship program. Our experience has been that big-ticket merit scholarships are actually a powerful way to get on the radar of brain-rich, resource-poor students. That, and intensive outreach to the schools these students attend.
At some point, institutions must be willing to create both need and merit-based aid opportunities that honor high achievement--and other attributes. Centre's experience with our Posse Scholars, our Bonner Scholar and Bonner Leaders programs (devoted to service), and our aid programs focused in the arts and languages all appeal to students from a wide range of economic backgrounds.
High achievement is honored and considered, but there is more, and I think it's the "more" that encourages a variety of students to "find their place" at a college where high opportunity is also honored.
I believe a great many colleges and universities, particularly those with higher levels of selectivity, have allowed their cultures to be defined by the students they accept--who, as might be expected and with no malice, send signals to students different from them (economic or otherwise) that they are not so welcome. This can occur without intention. It falls to the institution's faculty and staff to politely "fight" against such mission drift, because once it occurs, it is nearly impossible to reverse.
Students from less privilege clearly struggle with the challenges of attending a prestigious institution where their numbers are few, their challenges are great, and their safety net at home is less certain. While we work hard to earn our reputation as a place that helps these young men and women be successful, these same students often discover this quality at Centre only after -- despite our efforts to spread this message before -- they arrive.
Not wanting to fall victim to my own criticism, I admit that this may not be a broad-brush solution for all of higher education. However, it is a formula that is working for us -- and the talented young men and women Centre College has the privilege to educate.
Calling all HuffPost superfans!
Sign up for membership to become a founding member and help shape HuffPost's next chapter