 WASHINGTON -- House Democrats will introduce legislation to ban the production of high-capacity magazines on the first day of the next congressional session, the office of Rep. Diana DeGette (D-Colo.), one of the lawmakers sponsoring the bill, told The Huffington Post.
The Large Capacity Ammunition Feeding Device Act will mirror a failed bill introduced during the 112th Congress. Its authors hope that in the wake of the shooting deaths of 20 first grade students in Newtown, Conn., there will be heightened political urgency to act when it is reintroduced on Jan. 3.
Backed by DeGette and Rep. Carolyn McCarthy (D-N.Y.), the legislation has gained a wave of Democratic co-sponsors since the shooting, which also claimed the lives of 7 adults. But few Republicans have come forward to offer their support. Even more critical to the bill's political prospects, House Speaker John Boehner (R-Ohio) has not indicated whether he will allow it to come to the floor for a vote.
Still, backers are hopeful, noting that a ban on high-capacity magazines -- which have been involved in many of the recent high-profile instances of mass gun violence -- would be a smaller concession for gun-rights advocates than a broader assault weapons ban.
The bill Democrats will introduce would limit magazines, belts, drums, feed strips and "similar device[s]" to 10 rounds of ammunition. It would allow people to hold on to the "large capacity ammunition feeding device[s]" that they currently own, but prohibit them from buying others or transferring the ones they have.
The bill would also exempt retired and current law enforcement officials who use those devices for "purposes of law enforcement (whether on or off duty)" as well as contractors who have been licensed to carry the devices for security purposes required by federal law.
"I'm not so naïve as to think that we can pass some law that will stop a deranged person from taking a gun and shooting people," DeGette told The Huffington Post two weeks ago. "What I am interested in is making it as difficult as possible for that deranged person to shoot as many people as possible."
CORRECTION: This article previously stated that no Republicans have expressed support for a ban on high-capacity magazines. A reader points out that Rep. Tom Petri (R-Wis.) has called such legislation "helpful," while incoming Rep. Chris Stewart (R-Utah) said he would "consider looking at some of the larger magazines" as a response to the Newtown shootings.
Before You Go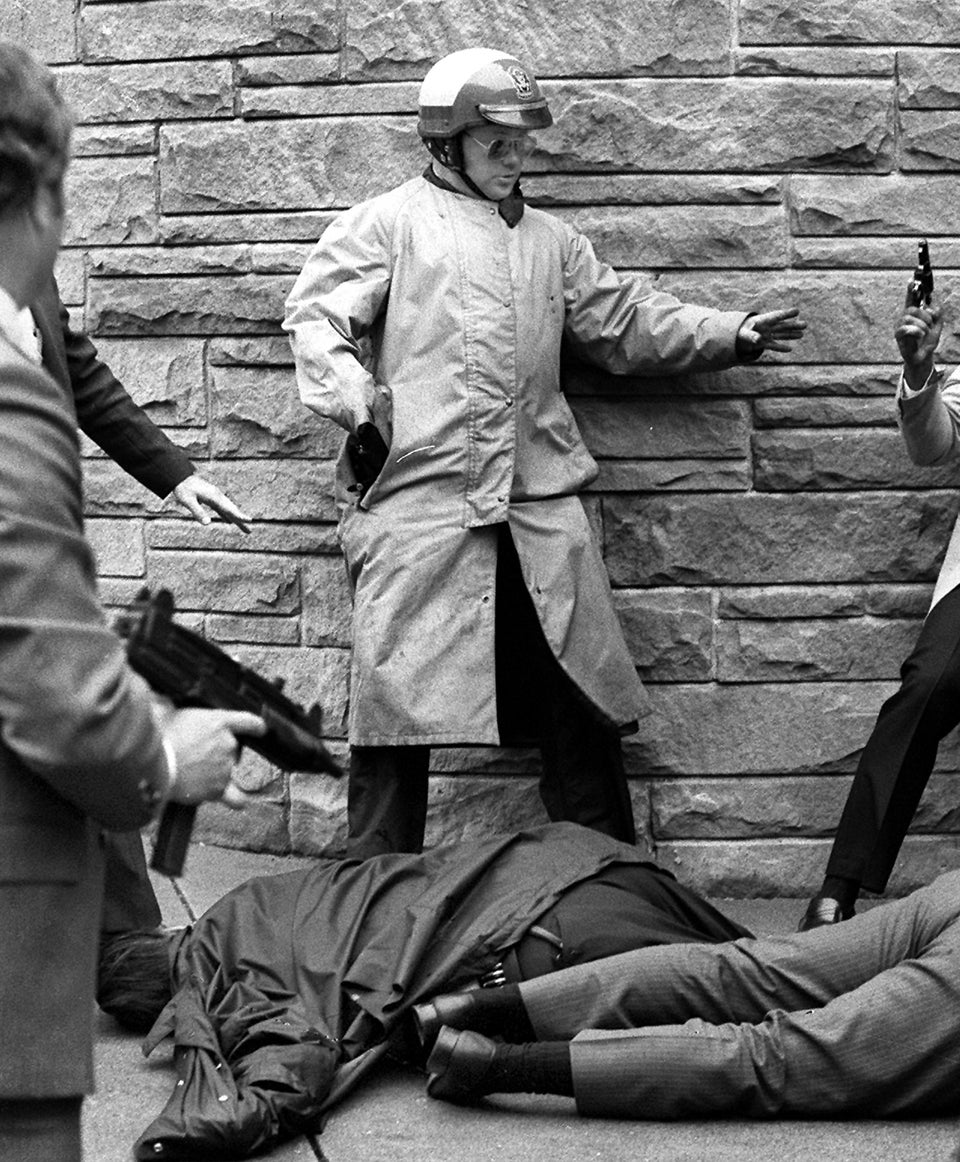 Pivotal Moments In The Federal Gun Control Debate
Popular in the Community