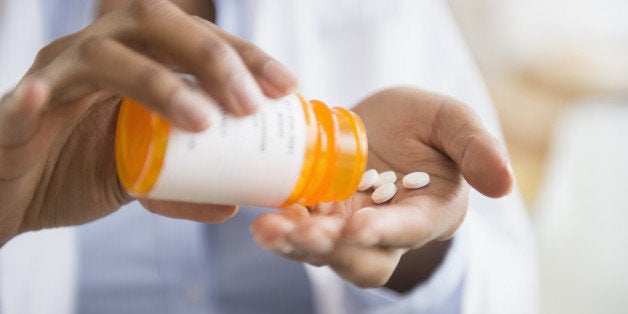 We live in a capitalistic society but how much is too much when the decisions regarding life and death or at least prolonging life come into question.
Americans spend more on their medications than any other country. The Center of Medicare and Medicaid reports that 297 billion was spent on prescription medication in 2014. Spending has increased in 2014. CMS attributes this to speciality medications such as those that treat hepatitis C.
It is estimated that bringing a new drug to market will cost 2.6 billion and more than 10 years. Some of the newer medications target specific mutations or specific diseases. They will not be used as commonly as a medication for blood pressure control as fewer people have these medical conditions. Some medications used to treat hepatits C may cost as much as $94,000 for a treatment course. Cancer drugs can be higher. If you have failed other cancer treatments there are no other alternatives. How much is too much when the chance of prolonging life is a deciding factor.
The short of it is that medications are treated no differently than any other commodity here in the United States. There are no price controls. There are several factors that help decide the price point such as research and development and manufacturing costs but the most important factor is probably based on the principals of basic economics. What will the market bear?
If the drug manufacturers think that they can sell a drug at a high price they will, is there any incentive not to. If there is limited competition than it would be expected that prices would rise. The pharmaceutical companies hold a patent on a new medication for 20 years. This patent will prohibit others from manufacturing this medication.
As the drugs become less profitable other pharmaceutical companies may buy up the rights to those medications as in the case of Turing Pharmaceuticals who purchased the rights of Daraprim then turned around and raised the price substantially.
The high price of medications may lead to seeking other options. Some patients may not fill their prescriptions or they may skip doses. Depending on what medications are being skipped the results may impact the individuals overall disease management as well as healthcare dollars spent on that individual. It would be expected that individuals who do not take their prescribed medications may require more hospitalizations to treat their medical conditions.
There are a number of online pharmacies based in Canada or other countries that will fulfill your prescriptions. The FDAs website states it is illegal to purchase medications abroad "In most circumstances, it is illegal for individuals to import drugs into the United States for personal use. This is because drugs from other countries that are available for purchase by individuals often have not been approved by FDA for use and sale in the United States. For example, if a drug is approved by Health Canada (FDA's counterpart in Canada) but has not been approved by FDA, it is an unapproved drug in the United States and, therefore, illegal to import. FDA cannot ensure the safety and effectiveness of drugs that it has not approved."
Compound pharmacies have been used to produce medications that are in short supply. The FDA reports that compounded medications are
Other countries have price controls. If the medication costs too much these countries may say no if an alternative exists. It must be working, almost all of the medications that are offered here in the United States are offered at discounted prices outside the United States.