Police say Konrad Bass dressed in chain mail and a helmet, then armed himself with a shield and a machete before charging into a Portland intersection the morning of May 13. The 30-year-old Glendale man, who later said he was high on LSD, allegedly attacked a woman's car.
Officers responded to the scene after the woman called 911 and said a man dressed as a "pirate" was swashbuckling her BMW. When the cops showed up, Bass told police that he wasn't a pirate, but a "high elf engaged in battle with the evil Morgoth."
Update: May 21 -- Bass shared his side of the story with Vocativ. He said the attack on the car was a bad trip.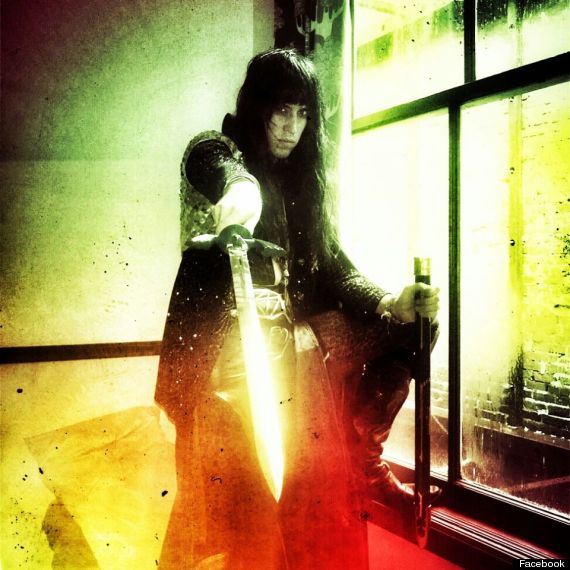 Konrad Bass in costume with a sword (Photo: Facebook)
Bass, who also goes by the name Konrad McKane, told the website that he is into LARPing (live-action role playing) and sometimes stays in character for hours or even days at a time. He said he sometimes uses psychedelic drugs when in character.
Morgoth is a character created by JRR Tolkien in a prequel to the Lord of the Rings stories. In the stories, he is the character from which all evil grew.
Police found several puncture marks in the vehicle. Bass was cited for criminal mischief and taken to an area hospital, where he told police that he had taken LSD.
BEFORE YOU GO
PHOTO GALLERY
Too Much To Drink?