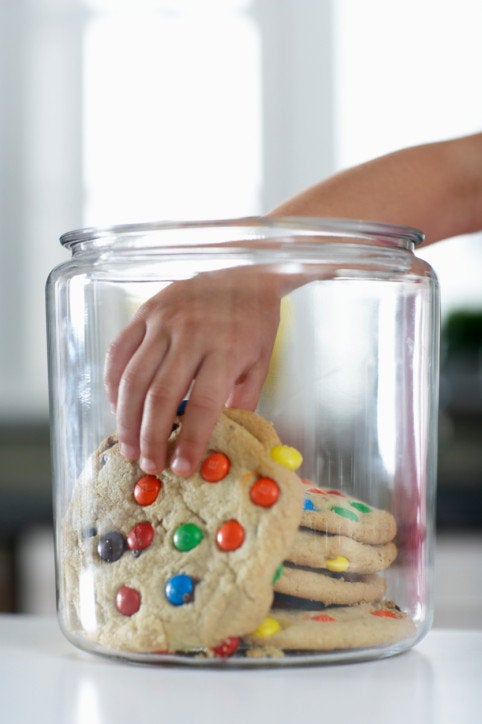 Anyhoo, last week the site reported that the Corn Refiners Association -- a high fructose corn syrup manufacturers industry group -- has petitioned the FDA for a name change. The CRA is so concerned by the negative public image of high fructose corn syrup that they now want to call it "corn sugar" or just plain "sugar."
Apparently, this isn't a new story. According to Food Identity Theft, the CRA began a $50 million marketing campaign in 2008 to re-label high fructose corn syrup. The new news is that they are now being sued by a group of sugar farmers and refiners who are worried the name change would confuse consumers and hurt the sugar industry.
It's a corn vs. sugar smackdown.
So why do we need a website to track this kind of news? It goes way beyond sugar. Take blueberries, for example. Food Identity Theft inspected the labels of Kellogg's Frosted Mini-Wheats Blueberry Muffin Cereal, Kellogg's Special K Blueberry Cereal, General Mill's Total Blueberry Pomegranate Cereal, Betty Crocker Blueberry Muffin Mix and Smucker's Snack 'n Waffles Blueberry. Despite their names, the site found that the only blueberries in the mix are "blueberry flavored crunchelets" (sugar and blue #2 lake food dye) and "blueberry bits" (red #40 lake and blue #2 lake food dye), among other pseudo-berry flavors.
Franken-berries, yes. Blueberries, not so much.
A similar scandal was exposed by the National Consumers League earlier this year. Labels for Del Monte, Contadina and Classico products, among others, which claimed to contain "California vine-ripened tomatoes," "select 100% California tomatoes" or "only the finest tomatoes" were found by the National Consumers League to be made from reconstituted industrial tomato concentrate.
Deceptions concerning blueberries and tomatoes might seem trivial, but they represent billions of dollars to big agricultural companies. And stories like these are yet another reason why Healthy Child Healthy World advocates for preparing fresh foods whenever possible. Because there's no mislabeling a USDA Certified Organic tomato or blueberry -- that, my friends, would be illegal.
Related