A group of macho Georgia guys hit up one of the manliest spots in town sporting the girliest shoes they could slip into –- for good reason.
To help raise awareness for Domestic Abuse Awareness Month, about 18 men partook in the "Walk a Mile in Her Shoes" advocacy event at a Harley-Davidson store in Tifton, Ga., the Tifton Gazette reported. They each completed eight laps around the parking lot in their high heels and held bright awareness signs.
They also aimed to bring more attention to the work of Ruth's Cottage and The Patticake House, a local domestic violence shelter.
It might be a challenging feat, but men across the country are doing their best to strut in pumps to raise awareness and funds for domestic abuse victims.
Earlier this month in South Bend, Ind., about 80 guys strapped on heels and made it about half a mile for a "Walk in Her Shoes" event. They aimed to collect $20,000, according to WSBT.
"It's going through my mind, how am I gonna walk a mile in high heels," participant Pablo Dumas, who wore a size 13 heel, told the news outlet. "I've never done this before. But I'm excited, but it's all for a good cause."
Related
Before You Go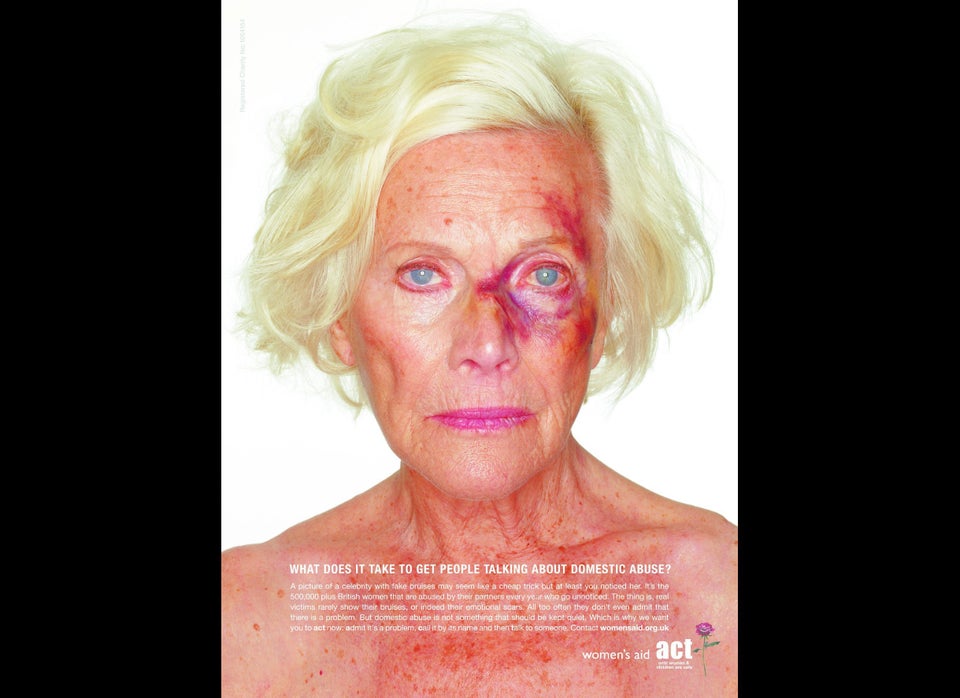 Notable Anti-Domestic Violence Campaigns
Popular in the Community