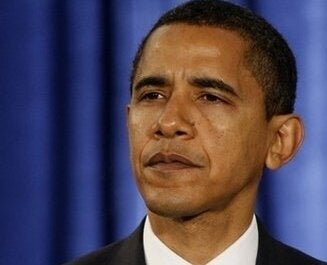 My Thanksgiving ends each year in a solemn reflection of the dozens of friends I have lost to AIDS and the indelible scar the pandemic has etched across the globe.
Today, on World AIDS Day, I wonder what Ron, Michael, Cecil, Charles, Gigi, Larry, and so many other Chicago AIDS activists gone-by would say of the incoming Obama Administration. Would they triumph in the President-elect's message of hope or lament the effects of HIV stigma, complacency, and competing priorities in muting needed change?
The estimated 1.1 million people living with HIV/AIDS in the U.S.--and the millions more who are concerned about and affected by the epidemic--ponder such questions as the global economy spirals deeper into recession and domestic and international security grows more fragile with each passing day.
When he assumes power, Barack Obama will take the reins of the largest, sustained commitment of any nation to lifesaving HIV treatments for some of the world's most impoverished citizens. He will also inherit indefensible and ideologically motivated HIV prevention policies that literally contributed to millions of HIV infections at home and abroad.
The myopic and neglectful policies of President George W. Bush squandered ample opportunities to curb rates of HIV in the U.S. As compared to eight years ago, today's epidemic is larger, growing faster, and more solidly entrenched among low-income men, women, and children.
Today's trends are broadening the HIV disparities experienced by often overlapping populations of gay and bisexual men, African Americans, substance users, and Southerners, among others. The Bush White House proved callous even to the severe disparities right outside its doors: 1 in 20 Washington, DC residents is thought to be HIV-positive, and the city's AIDS case rate is the highest in the nation.
The Obama campaign's plans to tackle HIV/AIDS bear the marks of his signature themes of hope and change. On global AIDS, Obama pledges to at least double the number of HIV-positive people in the developing world benefiting from antiretroviral treatments, expand HIV prevention research, and invest in poor countries' health infrastructure. His plan would raise foreign aid, support the rights of poor countries to access low-cost generic medications, and resist ideological, unproven agendas.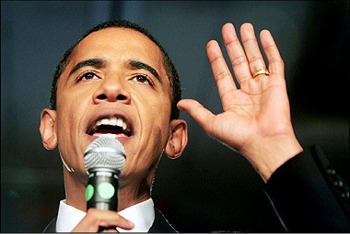 Obama's domestic HIV/AIDS plan is no less ambitious. He would intensify HIV/AIDS-related services in communities of color, where the epidemic is most severe, and increase U.S. investments in HIV-related housing, prevention, care, and research programs. Unlike his predecessors, he enters office as a firm supporter of needle exchange and comprehensive sex education programs, both proven-effective public health interventions.
Fixing the nation's crumbling health care system and adopting a comprehensive, results-oriented National AIDS Strategy are at the top of Obama's domestic HIV/AIDS agenda. If fully realized, each priority could well transform and improve the lives of all Americans with and at risk for HIV/AIDS for decades to come and lift the nation and its people in innumerable ways, from enhanced public-health outcomes to increased competitiveness in an increasingly global marketplace.
Leadership on economic and security priorities notwithstanding, the President-elect can demonstrate his unwavering commitment to progress fighting HIV/AIDS with decisive, early actions:
• Use executive powers and the bully pulpit to promote greater progress in HIV prevention, care, and research activities and the protection of human rights. Immediate presidential orders can improve the delivery of HIV-related services and help protect the rights of people living with HIV/AIDS. In addition, President Obama must call on Congress to increase the U.S. investment in HIV-related programs and pass needed legislation, including measures to expand Medicaid coverage for HIV-positive people and increase the availability of proven-effective needle exchange programs.
• Name the most experienced, diverse HIV/AIDS team in history to implement the new Administration's bold AIDS-related agenda. President Obama's team should reflect the diversity of HIV/AIDS, reward experience fighting the epidemic at home and abroad, and counter persistent HIV stigma by recruiting skilled professionals who are openly living with HIV/AIDS.
• Grant the U.S. domestic AIDS office the same level of responsibility, authority, and prestige assigned to the U.S. Office of the Global AIDS Coordinator. The federal government's global AIDS enterprise offers an effective management structure that could well be replicated to improve domestic AIDS activities. Given the necessity to track progress and achieve results, the domestic AIDS office and existing advisory structures must be reformed.
• Name AIDS advocates and experts to important policy-making boards and councils on poverty, civil rights, health care reform, criminal justice, drug policy, housing, and food security issues. HIV/AIDS is a crosscutting issue affected by other services sectors. In addition, lessons learned responding to the epidemic can benefit other national policy priorities.
• Empanel a group of experts and federal officials, inclusive of people living with HIV/AIDS, to draft the Administration's coordinated, results-oriented National AIDS Strategy. Planning should begin immediately and within the first 100 days in office. To achieve the level of coordination and input needed from across various federal agencies, high-ranking officials from relevant agencies should be named to the panel. Vice President Joe Biden or a member of the Cabinet might be named to co-chair the panel, with a strict mandate to complete the Strategy no later than January 2010.
• Inspire national service fighting HIV/AIDS domestically. Guided by a National AIDS Strategy, President Obama should enlist the goodwill of the American people to end AIDS domestically through national service opportunities and a call for global AIDS action inclusive of our own country.
"We are all sick because of AIDS, and we are all tested by this crisis," said Senator Obama for World AIDS Day 2006. "AIDS must be an all-hands-on-deck effort."
Calling all HuffPost superfans!
Sign up for membership to become a founding member and help shape HuffPost's next chapter