High-intensity workouts are all the rage, and for good reason: They burn more calories than standard cardio, can boost your endurance and and increase the elasticity of your arteries and veins, which is really terrific for your heart.
But according to a new study published in Federation of American Societies for Experimental Biology Journal, for all of HIIT's benefits, there's a catch: The workout could do more harm than good if you're new to exercise.
(Don't try that at home.)
Researchers at the University of British Columbia found that their experiment's non-athlete participants showed signs of stress in their muscle tissues after high-intensity leg and arm cycling workouts, which is normal in any exercise. But then the researchers noticed that these participants had a decreased ability to fight off molecules -- free radicals -- that can be dangerous to healthy cells.
A dozen male participants in Sweden engaged in high intensity interval training over the course of two weeks. The training involved repeated 30-second sprints followed with periods of rest. All of the men were reported to be in good health, but they self-identified as "untrained" or only "moderately active."
After analyzing their volunteers' tissue samples, researchers found that their mitochondria was not in ideal shape, and it reduced the mens' capacity for oxygen consumption. This also compromised the body's ability to fight off damage from free radicals. An excess of free radicals in the body is associated with a host of health problems, including premature aging and cancer.
While there's more research to be done on exercise dosage, Boushel said gym newbies should start slow and increase their workout over time, under the guidance of a trained professional. The desire to get healthy and fit is a commendable one, but it'd be a shame if it put a person out of commission, and thus restrained them from their fitness goals.
"If you're new to going to the gym, participating in high-intensity 'sprint' classes may increase your performance but might not be healthy for you," Boushel said.
All of this isn't meant to discourage you from taking every class you can with your ClassPass subscription. But if you're new to any type of fitness activity (say you're a runner just dipping her toes into yoga) it's important to start slow and consult with your doctor before competing with the person standing next to you.
Before You Go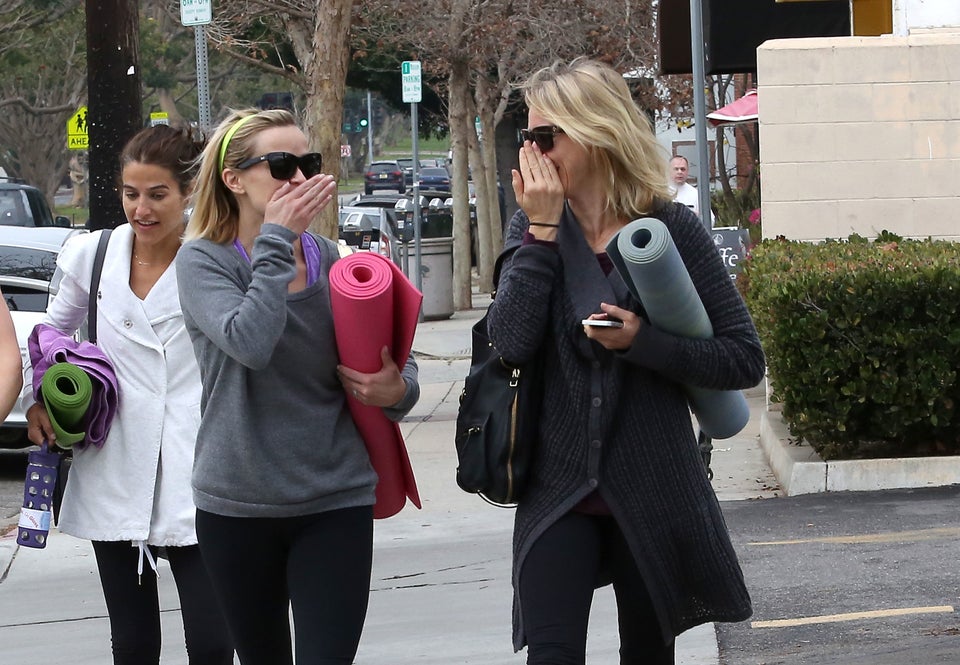 Celeb Workout Buddies