The U.S Forest Service also announced that fire crews are officially now in a "mop up" stage of the fire that has burned a total of 87,284 acres, according to The Denver Post. This follows a Wednesday announcement that the majority of residents who were evacuated from the region should be able to return to their homes by week's end.
As the firefighters increase containment of High Park Fire, they plan on sharing their resources with the other multiple fires burning along the Front Range. "We are going to help those folks out," Incident Commander Beth Lund said about coordinating the most effective use of fire resources.
However, the High Park Fire still has a long way to go and firefighters will continue to be aggressive with the blaze. "We will have the necessary retardant capability and aircraft to manage flare-ups," Air Operations Director Hugh Carson said. "We will continue to have dawn-to-dusk aircraft coverage over the incident."
The High Park Fire burned an additional 57 homes last week, bringing the total number of homes destroyed to 257. Authorities expect that number to grow after further assessment of the burned-out area is complete.
Reporters were recently given a tour of a burnt out community along Larimer County Road 29C, Missile Silo Road. 9News' Kevin Torres spoke with firefighters in the area who spoke about the devastation and the time it will take for the area to recover -- at least a generation, firefighters said. Patrick Love of the Poudre Fire Authority told Torres, "Most of us will be dead before things look the way they used to."
Burning since June 9 after lightning struck a tree on private land and now on its 19th day, firefighters battle the wildfire with the help of 7 helicopters, 103 fire engines and 11 dozers. The cost of the fire to date is $33.5 million.
A radiometric imaging system -- called the Radiometric Airborne Mapping System (RAMS) -- which provides real time GPS coordinates for areas of identified heat, and heat sources (open flame, smoldering, buried or diminishing heat) arrived over the weekend and fire officials plan on attaching it to the bottom of a helicopter to scan the fire area and help determine where to focus their efforts.
The massive fire has now burned approximately 136-square-miles -- to put this size into perspective, that's approximately the same size as the cities of Boulder, Broomfield and Fort Collins, Colorado combined.
Shorline Drive is also under a pre-evacuation. All residents previously evacuated are also still on a pre-evacuation alert.
Evacuation orders remain in place for the following areas:
Mandatory evacuation orders were issued on 6/17 for residents of Glacier View filing 12.
Pingree Park Road, Hourglass and Comanche reservoirs, east on Buckhorn Road up to and including Pennock Pass, NE to junction with Stove Prairie and Hwy 14; West to junction with Highway 15 and Pingree Park Road
County Road 44H (Buckhorn Road) from County Road 27 to Pennock Pass and residents to the south approximately 3/4 - 1 mile.
Buckhorn Road up to the Stove Prairie School.
Poudre Canyon from Mishawaka to Rustic.
The area between CR 27E and Stove Prairie Road and south through the entire Rist Canyon area including Davis Ranch Road and Whale Rock Road.
South on County Road 44H 3 miles to just north of Stringtown Gulch Road, Paradise Park Road, Moose Horn Lane, Magic Lane and Spencer Mountain Road.
Old Flowers Road from Stove Prairie Road to the 8000-block of Old Flowers Road.
Stove Prairie Road north along County Road 27 to Highway 14, east along Highway 14 to approximately mile marker 111, southeast to Rist Canyon Fire Station 1, then back west to to include Wilderness Ridge Way, Rist Creek Road, Spring Valley Road and County Road 41 and all of the roads that run off it.
For official fire maps and live updates from the ground of the many Colorado wildfires currently burning, visit InciWeb.org.
Residents who live in areas where property damage has occurred can call 970-619-4086 to find out the status of their home.
LOOK: Dramatic photos, video of the High Park Fire
Related
Before You Go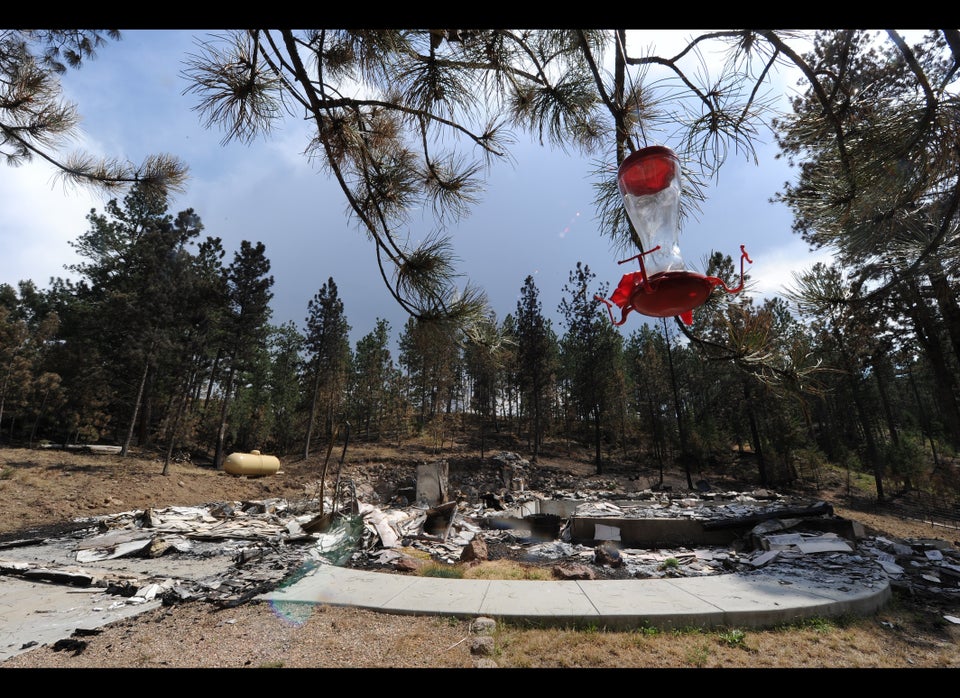 High Park Fire, Northwest Of Fort Collins, Colorado
Popular in the Community