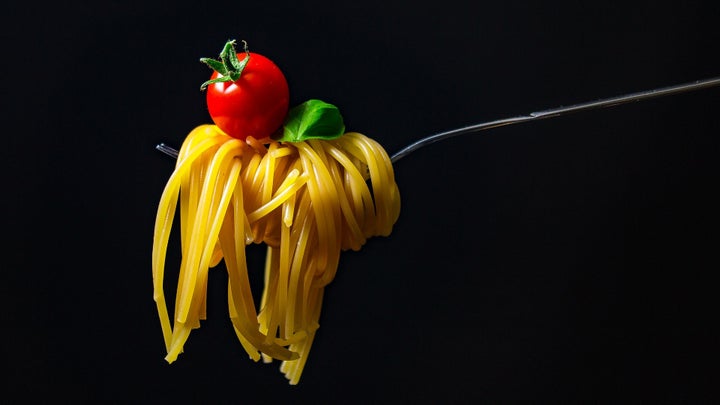 It's 11:00 am. You and your colleagues have been chipping away at a huge project or working relentlessly to meet a big deadline, but your engines are running low on fuel and productivity won't survive the case of the hangries spreading around the conference room. Staff are drawing straws on who has to grab lunch for the team, but there aren't a lot of compelling options. If you've worked in just about any office setting, you've experienced this exact scenario time and time again.
Greasy fast food and in-and-out chain restaurants are often the only quick solution available during lunch hours. But many Americans are looking for better, healthier, and even more sustainable food choices. Even high-quality restaurants that offer their food to-go, such as Founding Farmers, know that it's unrealistic to expect patrons to venture out multiple times each week. "On most regular workdays, we know people can't or don't want to take the time to leave the office to eat, or even leave the office to pick up food," says Founding Farmers co-owner Dan Simons. "But we also know many want and need good food to keep their productivity up. We are working in multiple ways to get our wholesome, scratch-made food to people at their desks." One of these is a recent partnership with Plum Relish, a company that offers a turnkey solution for restaurants to provide drop-off catering. Plum Relish has quickly become a hospitality partner to the industry. Founding Farmers recognized this relationship early-on.
CEO and Founder of Plum Relish, Sarah Van Dell, who spoke at Food+Tech Connect's Rethinking Restaurants event this week said, "Some of the most authentic, creative, and wholesome food in the country comes from the kitchens of independent restaurants. We built Plum Relish to first understand why our favorite dining destinations were slow to capitalize on the lunch al desko demand of drop-off catering. No surprise, the best restaurateurs are focused on their diners. Now, Plum Relish powers the on-brand hospitality outside a restaurant's four walls. It starts with data-driven insights informing exclusive menus and ends with an optimal delivery experience. It's a partnership beyond technology and logistics."
Working hand-in-hand with restaurant chefs and kitchen staff, Plum Relish and Founding Farmers developed a handful of individual "bento boxes," as well as platters for groups for all types of eaters to enjoy. From plant-based eaters, to those following gluten-free restrictions, consumers all crave transparent ingredients, pops of color, and seasonality in food. A bento of grilled salmon and a fall succotash of root vegetables are delicious and nourishing.
Plum Relish is not just making a difference for DC offices. It is satisfying an important niche for restaurateurs in DC and offering ideas for others across the nation. It makes sense to tap into the huge American lunch market. According to USA Today, Americans spend an average of $20 per week getting lunch in restaurants, and yet it's difficult to find reasonably priced, restaurant-quality food that can be delivered at lunchtime.
The recent partnership between Founding Farmers and Plum Relish, however, shows a commitment to more than just profitable innovation. "As a company co-owned by the more than 47,000 family farmers that make up the North Dakota Farmers Union, we know hard work needs nourishment. We also know that real nourishment comes from food more closely connected to the land," says Simons. "Plum Relish is making it easier than ever for everyone working in the DC-area to eat high-quality, sustainably-sourced food for a reasonable price, without sacrificing time at the office."
Founding Farmers says their partnership with Plum Relish is one of many ways they are working for those who can't make it to their restaurants, for whatever reason. They have full to-go menus across most of their restaurants, and very popular to-go menus for holiday meals, including Thanksgiving and Christmas. They also have a catering menu at one of their restaurants located in the DC-suburbs of Potomac, MD, which includes add-ons such as delivery, set-up, and clean-up. This amounts to meeting guests wherever they are, with a whole lot of scratch-made food choices, from healthy to comforting to decadent, or all of the above.
America's relationship with food is changing. More consumers want and expect transparency, high-quality, and sustainably-sourced food, which translates across all food choices, including lunch at the office. Many are working hard to better serve the country's workers with innovative partnerships, such as Founding Farmers and Plum Relish. "We're dedicated to delighting workers at lunchtime," says Van Dell, "and contributing to changing the way America eats for the better."
Related
Popular in the Community