The final entrepreneur into the Shark Tank this week was presenting her business TanglePets and was seeking $75k in exchange for 35% of the business. She has developed a hairbrush marketed toward parents with young kids by placing a high-quality brush inside an adorable plush.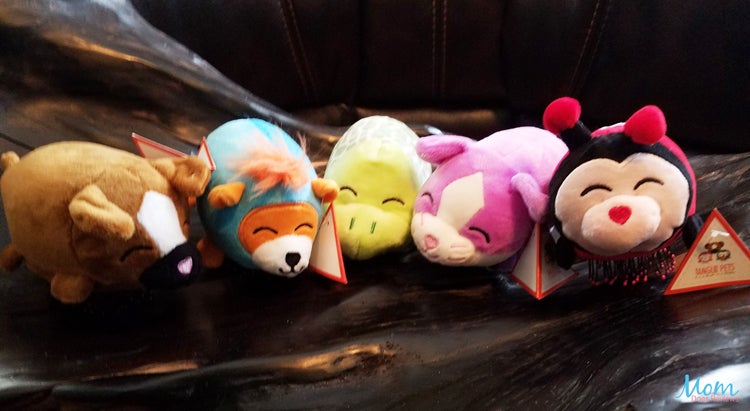 As for the numbers, they retail for $12, wholesale for $5, and cost $2.60 to make. As of the filming of her presentation, she has seen $8k in sales since November and projects to do $100k by the end of the year.
This was definitely the most interesting presentation of the night. Liz Martin, the entrepreneur behind the business, was a force of nature and maintained such a high energy level throughout the presentation that it caused Mark to drop. He stated that working with her would be "exhausting." Considering her demeanor, that is an understandable thought to have, but it doesn't mean she needs to stop being passionate about her business.
There is an argument to be made for her backing off of her energy just a bit in the presentation for the sake of keeping more Sharks in and gaining more leverage, but at the end of the day she still got a deal. Lori offered $75k but wanted 50% of the business. Liz accepted this deal after trying to counter at 45%.
Though this is a steep price to pay for a partner, Lori is an excellent Shark for Liz to team up with. Lori saw something in this product that none of the other Sharks saw. She waited her turn and allowed them all to drop out before calling out what was so amazing about the product. She was excited to work with Liz, but getting involved so early on still carries risk and would require her to put in a lot of work. All that being said, desiring 50% of the business for the value she can bring seems justified. So congrats to Liz on landing a deal and congrats to Lori on this new partnership!
Calling all HuffPost superfans!
Sign up for membership to become a founding member and help shape HuffPost's next chapter
This post was published on the now-closed HuffPost Contributor platform. Contributors control their own work and posted freely to our site. If you need to flag this entry as abusive,
send us an email
.