A high school basketball coach in Pennsylvania was caught on video knocking a referee off his feet with a powerful blow.
Footage from the game posted online by City of Basketball Love shows Neshaminy High School head coach Jerry Devine rushing out to argue a called foul during the final minute of a game against Pennsbury High School in Middletown.
From one angle, Devine appears to deliver a head-butt:
However, a second angle shows that the coach may have hit the ref with his chest or shoulder instead:
Either way, the ref hit the floor... hard.
"The coach went crazy," Chris Ermer, a broadcaster at WBCB 1490, which streamed the game, told ESPN.
"I think he intended to get in the guy's chest," Ermer said. "But as he did it, he was off balance and went down. You can't say he didn't intend to make contact, but I don't think he was trying to head-butt the ref."
Fortunately, the referee got back up and finished the game.
Devine is also facing possible disciplinary action.
"District administration will be reviewing this incident," Neshaminy spokesman Chris Stanley told LevittownNow.com. "I do not have any other information at this time."
Devine's page on the school's website says he works in special education as an emotional support teacher, and also teaches history and algebra.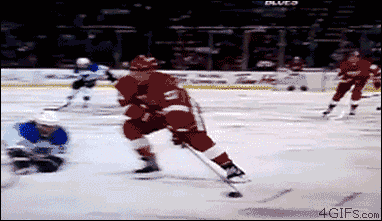 15 Hilarious Sports Fails
Related
Popular in the Community