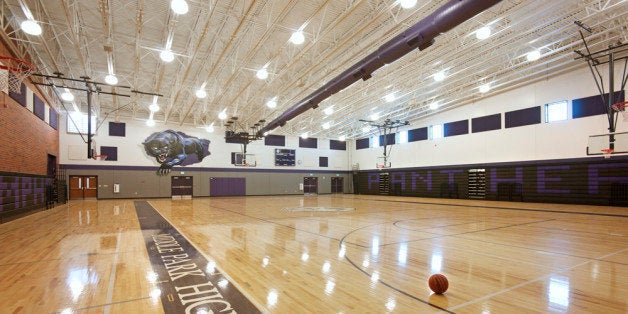 (Reuters Health) - Although injury prevention programs have been shown to help reduce leg and foot injuries in sports, less than ten percent of high school coaches implement the programs as designed, according to a new survey.
Half of coaches are aware of the programs, but many believe they're too complex or do not offer an advantage over existing practices, researchers found.
"There are a ton of different programs out there," said lead author Marc F. Norcross of Oregon State University in Corvallis.
Most include stretching and strengthening exercises focused on the hips and thighs, sometimes with jump-training to promote landing softly, Norcross said. Many are designed as 15 to 20 minute warm-ups three to four times per week before practices or games, in place of less structured warm-ups.
"We don't know exactly how they work, but they are beneficial at least in some respects," he told Reuters Health. "Rather than sit by and wait for the perfect medicine, let's adopt this now."
For the study, 66 head coaches for basketball or soccer at 15 high schools in Oregon completed an online survey of injury prevention program (IPP) knowledge, attitudes and behaviors.
Overall, 34 coaches were aware of IPPs, 14 reported using one of the programs with their team and six said they implemented the IPP exactly as designed.
Coaches of girls' teams were more likely to be aware of IPPs than boys' coaches.
Those who didn't adopt an IPP often said the programs offered no advantage over their current way of doing things, were incompatible with their needs or would be difficult to implement, the authors write in the Journal of Science and Medicine in Sport.
"A good proportion didn't view lower extremity injury as a problem on their team," Norcross said.
In the 2013-2014 academic year, participants in high school sports in the U.S. sustained more than 300,000 lower-limb injuries that required medical attention and suspension of play for at least one day, according to a report by the Colorado School of Public Health Pediatric Injury Prevention, Education and Research Program. These include minor injuries and more serious ones, like anterior cruciate ligament (ACL) tears.
ACL tears are serious injuries, but a coach may go several years without seeing one on his team and therefore believe they are not an issue, Norcross said.
"Most of these programs have been developed for ACL but also decrease things like ankle sprains and muscle strains, which are more common," he said.
Oregon - like most U.S. states - does not promote awareness or education about lower extremity injury among high school coaches, the authors write.
Coaches are required to have training on so many important health and safety issues, adding another to their list of requirements may not be the way to address this issue, Norcross said.
"Sometimes a groundswell might be more beneficial for affecting change than a top-down approach," he said. "From a layperson perspective, a parent or administrator can ask the coach, are we using this program?"
Coaches who are interested in implementing one can find free resources online for the FIFA 11+ warm-up program, designed for soccer players, or ask health care providers in their area for injury prevention mechanisms, he said.
SOURCE: http://bit.ly/1yP3ch9 Journal of Science and Medicine in Sport, online April 1, 2015.
Calling all HuffPost superfans!
Sign up for membership to become a founding member and help shape HuffPost's next chapter