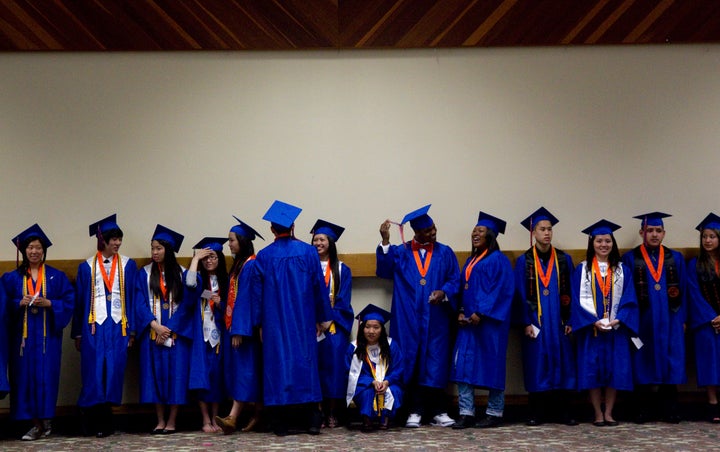 You know the old advice about staying in school so you can get a job? It's more true now than ever.
More than half of the high school dropouts in America above age 25 are currently out of work, according to The Wall Street Journal. Americans who didn't finish high school seem to be bearing the brunt of the country's unemployment crisis: About 1.8 million college graduates have found work since January 2010, the WSJ reports, but 128,000 high school dropouts have lost their jobs during the same period.
While Americans of every education level are struggling to find work, those who haven't graduated from college seem to be at a distinct disadvantage.
At the same time, research indicates that once a person loses their job, their level of education may do little to help them get a new one. High school dropouts and advanced degree holders are equally at risk for long-term unemployment, according to a Pew Fiscal Analysis Initiative study published earlier this month.
Overall, the employment rate for young adults ages 18 to 24 is the lowest it's been in sixty years.