Harper Lee's "Go Set a Watchmen" will finally go on sale Tuesday, soon to be delivered to hoards of anxious pre-orderers. Last week we caught a glimpse of the book's tone, which was met with glee by some, apprehension by others. Regardless of the novel's reception, it'll likely only bolster, not tarnish, Lee's cemented reputation as a widely taught classic writer. And who better to speak to her merits than a high school English teacher?
We asked a handful about why "To Kill a Mockingbird" endures:
Yvonne Mason, high school English teacher
"Ultimately, To Kill a Mockingbird is a hopeful book. Modern readers tend to focus on the themes of discrimination and justice, which are, of course, important. But Harper Lee has tempered the injustice and violence in the book with many examples of the hope we all must carry like a shield; things will change, things will get better, things will mend. One of the most poignant examples of hope -- and one that repeatedly breaks my heart -- is that poor, ignorant, and abused Mayella Ewell has planted red geraniums in front of her house. In the dwelling set only feet from where the town's refuse is thrown, [she] has planted something beautiful. That's hope."
Tara Seale, AP ELanguage and Composition teacher
"To Kill a Mockingbird is a coming-of-age story, usually read in the ninth grade when the reader is coming of age. It is a time in which students are starting to question and consider the perspectives of others, as Atticus says, 'to climb in someone's skin and walk around in it.'
"An older generation remembers how the book pushed them into this realm of questioning and wants to create that experience again for the next generation. It is a book that helps us grow and move towards becoming a more understanding and tolerant society, which is ultimately what we would all like to have happen."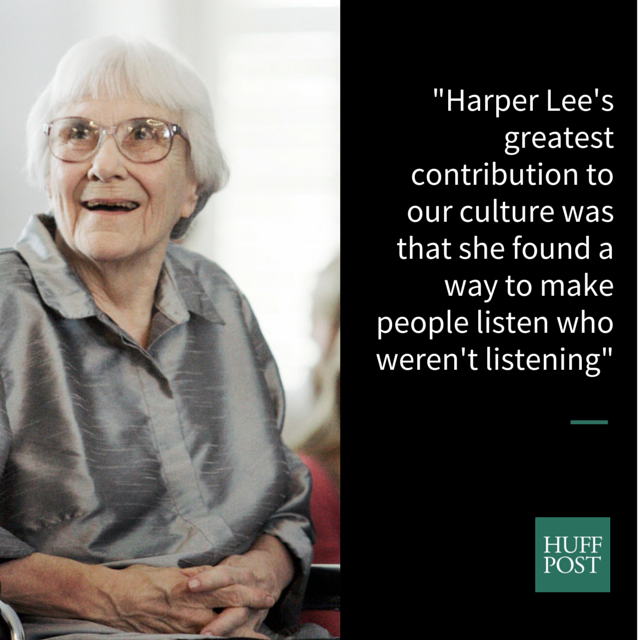 Greg Andree, middle school English teacher
"Harper Lee's greatest contribution to our culture was that she found a way to make people listen who weren't listening. To help people see who would have rather turned away. To make people fall in love with a family, then by extension adopt that family's beliefs, and begin to use their white privilege to change the world. "
Penny Kittle, English teacher and literary coach
"It's the beauty of the story, the power of Atticus as a character to believe in and the spirit of Scout that resonates with all who read it."
Edith Weinthal, English supervisor
"The novel engages the reader with a reality that he or she may not have experienced in the 'real' world, but which nevertheless offers truths in a way that is transforming to the reader. To Kill a Mockingbird offers us an awareness of the nature of humankind and, as such, allows readers to connect across generations with those who have also been changed by this read. Today's students embrace Atticus, Scout, Jem and Dill with the lens of their own generation; Harper Lee has ensured that by understanding these characters we learn to understand what we, as a culture and society are all about."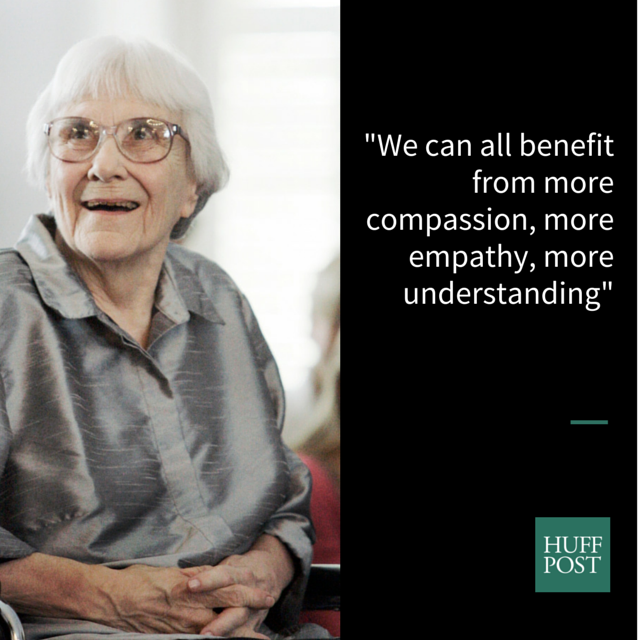 Paul Hankins, AP English Language and Composition teacher
"The text 'moves' the reader somehow. We -- the reader -- feel some empathy for even the 'darker' characters presented. We feel for the economic woe of the Cunninghams, the innocence lost to Mayella Ewell, the limited movement and expression of Calpurnia, the self-selected exile of Boo Radley. And we could move toward these feelings of connectivity if we weren't focused upon the vocabulary to be learned, the literary elements to be mastered, and the reading comprehension quiz that would be to come.
"To Kill a Mockingbird appears on most state reading lists. The book endures for its familiarity and its acceptance over a period of many years enjoying this status. For its themes and inner comments on social issues, race, and religion, the book might be considered 'controversial' if it were released today to a young adult audience."
Sarah Crain, high school English teacher
"It would be simple to attribute the popularity of To Kill a Mockingbird to our continued societal struggles with racial prejudice and mental health; however, while these topics are the subject matter through which Lee weaves her powerful narrative, they are not the reason this remains a compelling text.
"Two of Lee's characters, Scout and Atticus, each provide the reader with an embodiment of hope. As the narrator, the reader sees Scout both as an innocent young girl that has not learned that she is supposed to hate or be afraid of certain types of people, and also as her older, reflective self who has been able to retain the humanity and compassion present in her youth. Scout represents the hope that our children will be able to embrace differences, rather than fear them, and in doing so, strengthen our local and global communities.
"Unfortunately, even as we see movement towards equality and acceptance (the Supreme Court ruling on the Defense of Marriage Act), we also see the evidence of deeply rooted, learned hatred (the murders in South Carolina and the subsequent burning of African American churches). For these circumstances, Lee gives her readers the insight and moral integrity of Atticus Finch. "To Kill a Mockingbird" endures because we can all benefit from more compassion, more empathy, more understanding."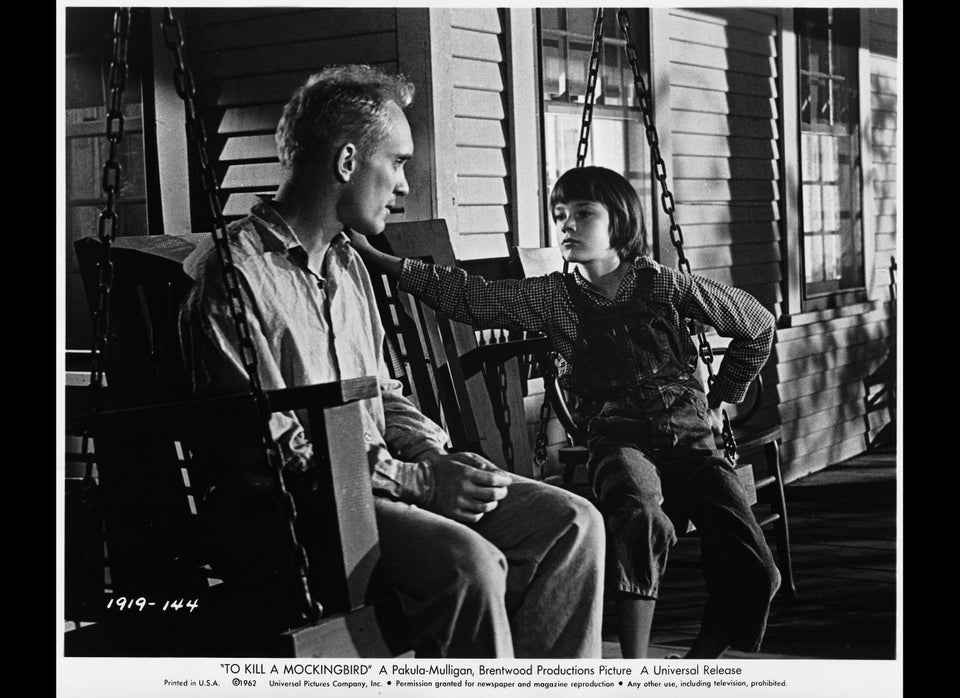 'To Kill A Mockingbird' 50th Anniversary
Popular in the Community