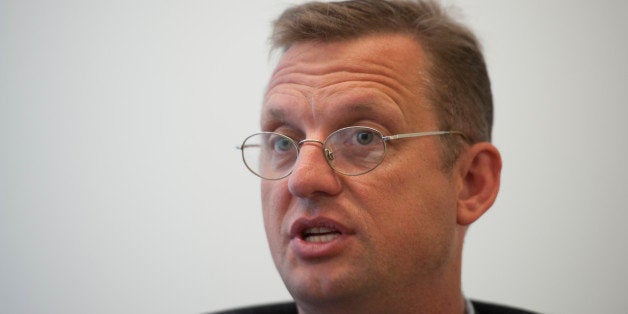 A day after the American Humanist Association threatened to sue a Georgia school district for permitting coaches to use the football program to promote religious acts and messages, Rep. Doug Collins (R-Ga.) lashed out against "liberal atheist interest groups" Wednesday for "trying to bully" high schoolers.
Acting on behalf of an unnamed Hall County citizen, the AHA accused the county of violating the First Amendment by allowing Gainesville's Chestatee High School football coaches to organize team prayers and promote biblical messages on team documents and pre-game banners.
"At times, the head coach has led the prayers, which is an egregious violation of the Establishment Clause," the AHA alleged in a letter to school officials Tuesday. "This involvement in prayer as a 'participant, an organizer, and a leader' would unquestionably 'lead a reasonable observer to conclude that he was endorsing religion.'"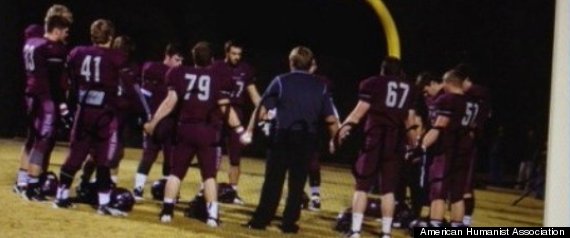 A picture of a Chestatee High School football coach allegedly leading his team in prayer.
In response to the complaint, hundreds of Gainesville community members gathered in the middle of the CHS football field for an impromptu prayer rally on Wednesday and Thursday.
Collins, a chaplain in the U.S. Air Force Reserve and a former Baptist pastor, defended the school's religious practices in a statement Wednesday, accusing the AHA of bullying students.
"The liberal atheist interest groups trying to bully Chestatee High School kids say they have a reason to believe that expressions of religious freedom are 'not an isolated event' in Northeast Georgia," Collins said. "They're right. In Hall County and throughout Georgia's 9th district, we understand and respect the Constitution and cherish our right to worship in our own way."
Collins continued, "It's utterly disgusting that while innocent lives are being lost in Iraq and other places at the hands of radical religious terrorists, a bunch of Washington lawyers are finding the time to pick on kids in Northeast Georgia."
AHA legal director David Niose criticized Collins for "name-calling" and accused the conservative lawmaker of "grandstanding" in a statement to The Huffington Post Friday.
"Collins apparently doesn't need to investigate facts or consider the legitimacy of complaints from religious minorities -- he just dismisses them," Niose said. "Obviously, he is pandering to the worst emotions and fears of his constituents. True leadership would step up and show genuine concern for everyone, including religious minorities."
Since the AHA filed its complaint on Tuesday, the group has "received numerous communications" from other residents expressing concern over "the religious domination of the culture" in Hall County schools, according to Niose.
"It is most unfortunate that Collins seems to show absolutely no concern about this, but instead fans the flames of anti-atheist sentiment," Niose added.
The AHA is demanding that CHS coaching staff remove all Bible references and religious messages from team materials and stop "leading, participating in, or encouraging team prayer."
Before You Go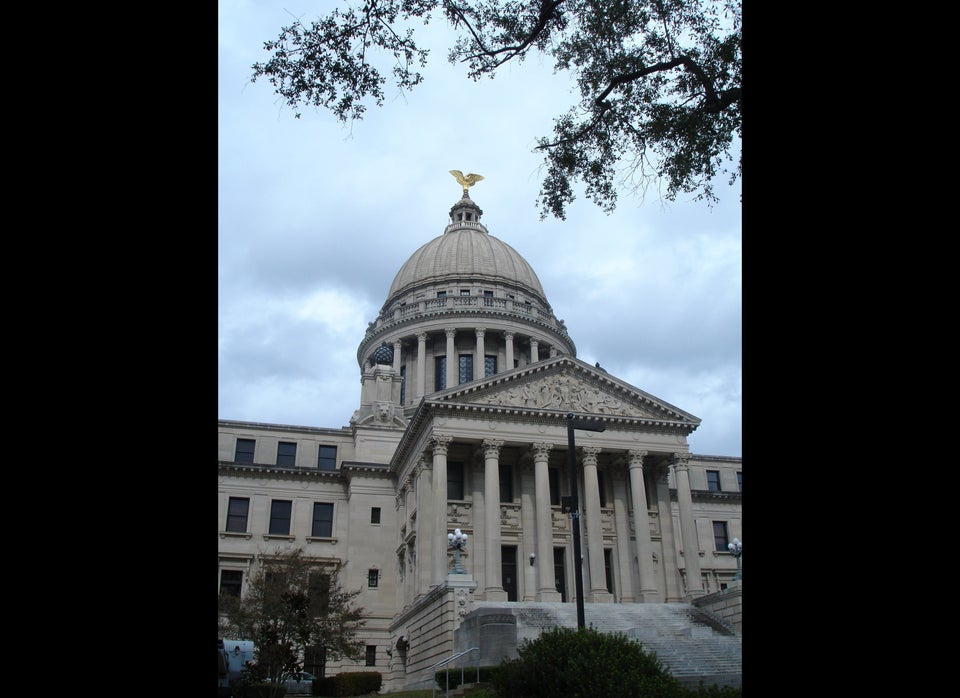 Top 10 Most and Least Religious States
Popular in the Community