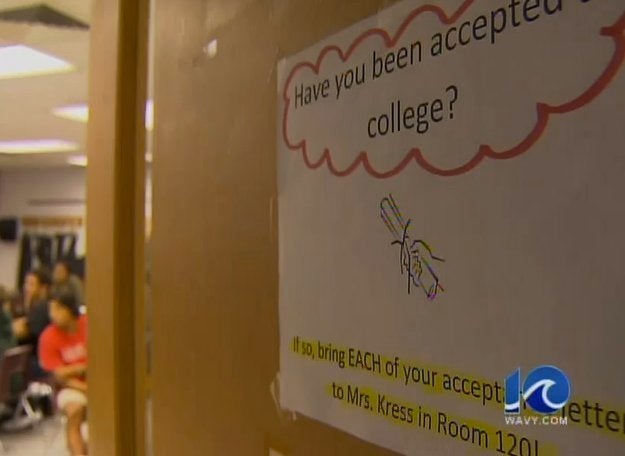 Gone are the days of the gold star, or the smiley-face on the graded test ... now two schools are stepping up their good-grades game by offering a more serious incentive: 100 dollars in cash.
The program is made possible by a privately backed grant, and is meant to cover the cost of the exams, leaving likely only $20 for students.
"The incentive portion gives me pause," said Dominic Melito, president of the Virginia Beach Education Association, told The Virginian-Pilot. "To me, this seems like a back-door way to try out a policy without having public input."
School Board chairman Dan Edwards told the paper he doesn't see a problem with it.
"It isn't local money, and I don't really see a downside to it." Edwards told The Virginian-Pilot. "I'm actually interested to see how it turns out."
The program comes months after the College Board's 7th Annual AP Report to the Nation, which revealed that the number of minority students passing the exams is still disproportionately low:
"... Of the half a million students who passed an AP exam, only 14.6 percent of those were Hispanic or Latino. For black students, the statistic was even lower -- 3.9 percent."
REAL LIFE. REAL NEWS. REAL VOICES.
Help us tell more of the stories that matter from voices that too often remain unheard.