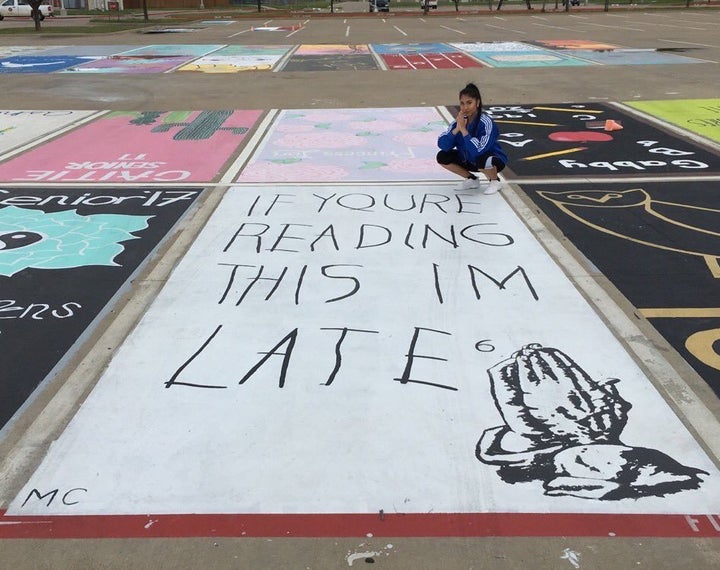 High school students aren't just decorating their lockers anymore.
In states including Texas and Florida, students are personalizing their parking spaces, and the photos showcasing their creativity are going viral.
Madi Bradley, who's class president at Naaman Forest High School in Texas, says that at her school, the effort has a larger purpose. The spots and the permission to decorate them serve as a fundraiser for prom.
"We let everyone chose their spot, and it's first come first serve," she told HuffPost. "Everyone comes with their friends so they can pick out spots next to each other!"
"We have the last week of summer to paint," Bradley explained. "So all of the seniors come up and paint and it's like a big parking lot party."
Here are the best of the lot.
A Drake fan created this pun-ny piece of pavement:
A father and son got together to make a truly dynamite sparking space:
Harry Potter inspired this magical space:
Clearly this teen thinks she's got the sweetest spot at school:
Madi Bradley channeled the 1960s with her groovy piece of ground:
This student wanted to create a reminder to think outside the box (even though the message is in a box):
This wise teen knows that no one is perfect, but this space kind of is:
A student painted a positive mantra to read before she steps into school each day:
An Avengers-loving senior made a silhouette of superheroes:
This teen decided she can use a daily dose of flower power:
And this space's creator clearly wanted their spot to make a splash: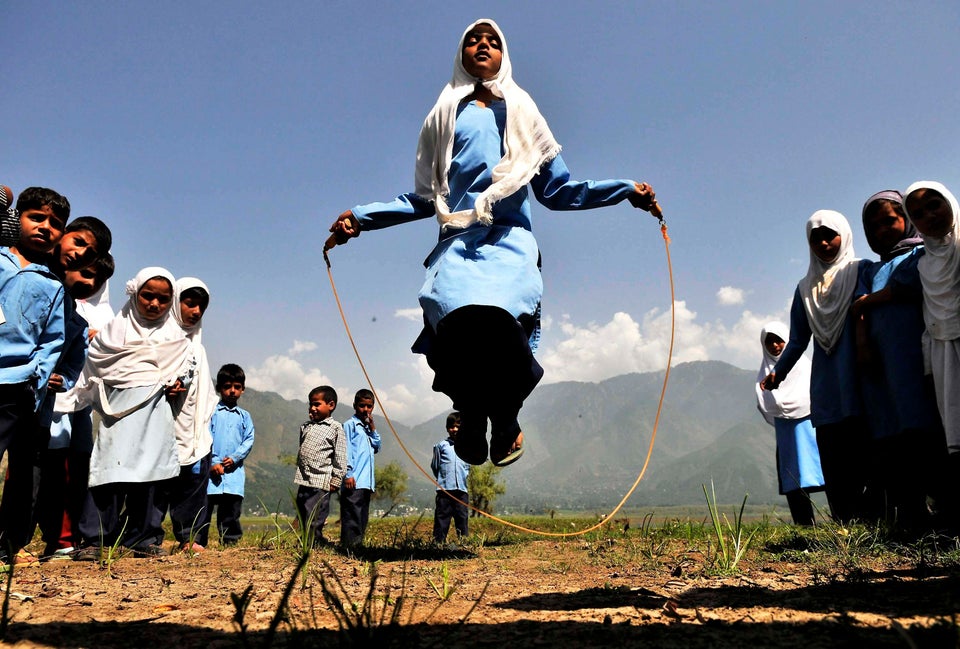 Photos Of Girls Going To School Around The World
Popular in the Community