On Monday afternoon, protesters around the country took to the streets to peacefully protest a grand jury's decision not to indict Ferguson Police Officer Darren Wilson for the killing of 18-year-old Michael Brown. Among the demonstrators were a number of young students, who left class in the middle of the school day to show solidarity with the protesters in Ferguson, Missouri.
Monday's protests took place at 12:01 Central Time, the time the unarmed teen was killed on Aug. 9. According to the Ferguson National Response Network Tumblr, students from about 10 high schools confirmed that they would participate in the protest. Pictures on social media show that students from other schools also left class to protest.
Below are pictures -- posted on social media accounts of schools, teachers and observers -- of students protesting around the country.
Dorchester, Massachusetts
Students at Clayton High School in Missouri walked out of class, and also participated in a "die-in," where they laid in silence for over four minutes -- to represent the more than four hours that Michael Brown's dead body laid in the Ferguson streets.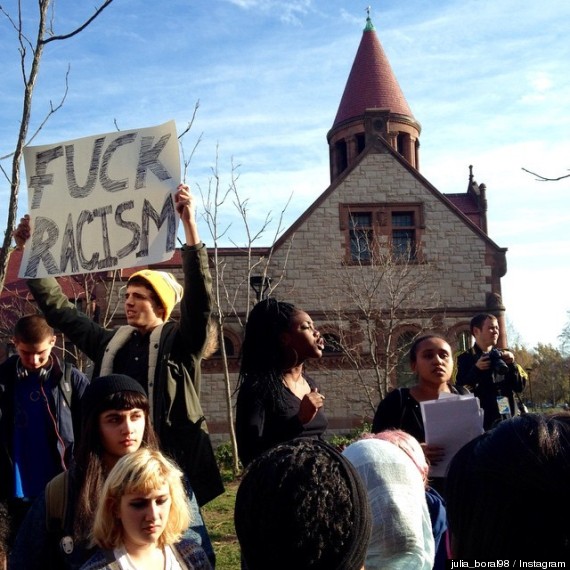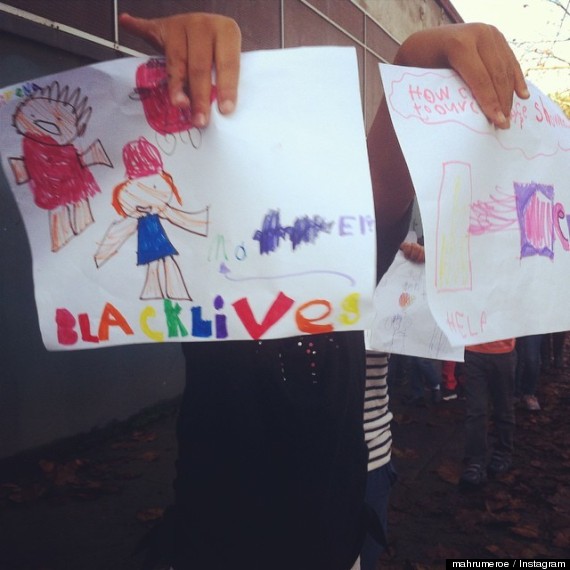 More On Ferguson From HuffPost:
Before You Go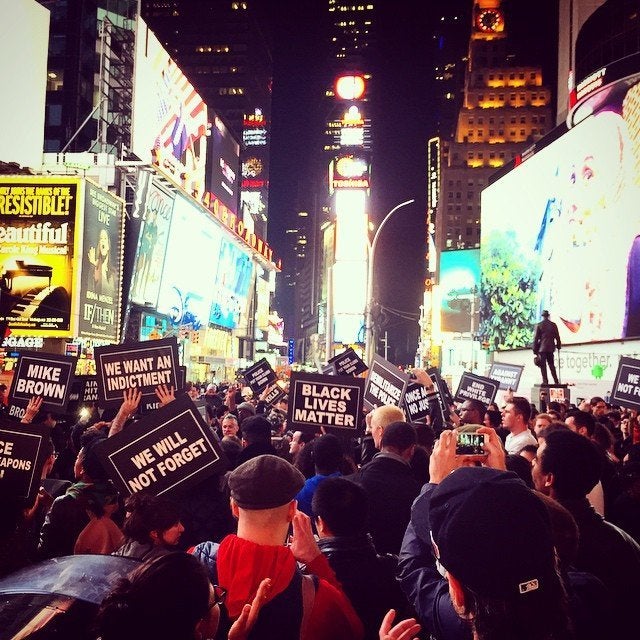 Ferguson Protests Around the Country
Popular in the Community