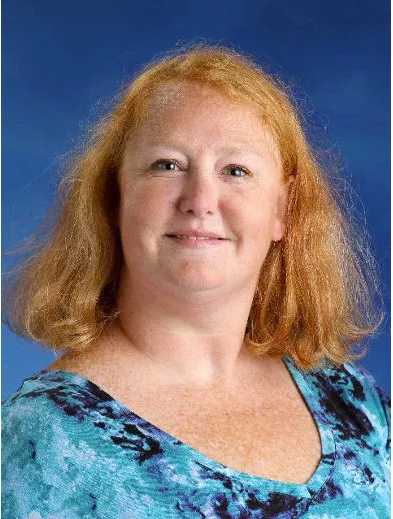 A high school English teacher in Dunnville, Ontario, has been suspended for a month without pay after allegedly using words that would never appear on a vocabulary test.
The Ontario College of Teachers, which licenses educators in the Canadian province, suspended her for a month without pay while it investigates the matter, according to the Brantford Expositor.
The teacher's rhetorical question became public knowledge this week when the OCT accused Green-Johnson of two separate charges of swearing and vulgarity in the classroom, according to 640Toronto.com.
In March 2015, Green-Johnson allegedly slapped a male student on the head and told him to "grow some balls." Her employer, the Grand Erie District School Board, suspended her for one day without pay.
Green-Johnson is also accused of swearing at students during the school year, calling one a "bloody pedophile" and telling another she looked like "a frumpy old lady." In February, the school board suspended her for six days without pay for the incidents.
Some of the more salacious findings include that she told a student who was carrying another student on his back "So you like it from behind" and told one class while they were watching a film with nudity that it was impossible to see the actor's penis without a microscope.
She also accidentally hit a male student in his groin while trying to stop two students who were swinging binders at each other.
The OCT suspended Green-Johnson for a month, but made it retroactive to coincide with the school board suspension from Dec. 5, 2011, to Feb. 2, 2012.
This was done to avoid additional disruption to her class, according to the Brantford Expositor.
The newspaper asked school board official Scott Sincerbox about Green-Johnson's case, but he said he could not address her case specifically.
He did say that the board practices a progressive discipline process that ranges from conversations to verbal warnings, up to termination.
Calling all HuffPost superfans!
Sign up for membership to become a founding member and help shape HuffPost's next chapter
BEFORE YOU GO
PHOTO GALLERY
Teacher-Student Sex Abuse Cases