Black Lives Matter members and protesters in Minneapolis rallied to show their support for Clark and the individuals injured Monday. The groups used the social media hashtag #4thPrecinctShutDown to show solidarity Tuesday during a planned "Justice for Jamar" march on Tuesday at 2 PM in Minneapolis. Protesters, including Wesley Martin, a victim of Monday's shooting, are demanding the police department release any video of Clark's shooting. 
Local high school students held walkouts at at least four schools on Tuesday, according to Antonia Contreras, a student at Southwest High School.   
"[We] are walking out in solidarity with Jamar Clark and the Black Lives Matter protesters," Contreras told The Huffington Post via a direct message on Twitter."At my school particularly there's not a lot of coverage about issues that revolve around people of color. Students are tired of the unfair treatment and are ready to peacefully protest to get justice for Jamar Clark and the protesters that were shot last night and have been maced in the past week."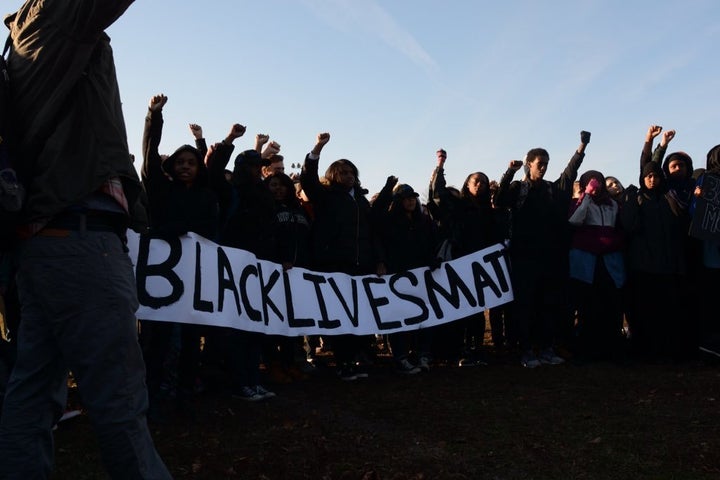 The students initiated a hallway sit-in, organized by 15-year-old Collin Robinson at the predominantly white Southwest High School, to engage in dialogue on current race-related issues and what local schools can do to support Black Lives Matter in Minneapolis.
"It's going to take white people to end racism," said Robinson, who spoke with Black Lives Matter leaders Monday night on ways he could mobilize his peers. "We are in support of Black Lives Matter. A lot of the core things of Black Lives Matter is in what we're trying to do."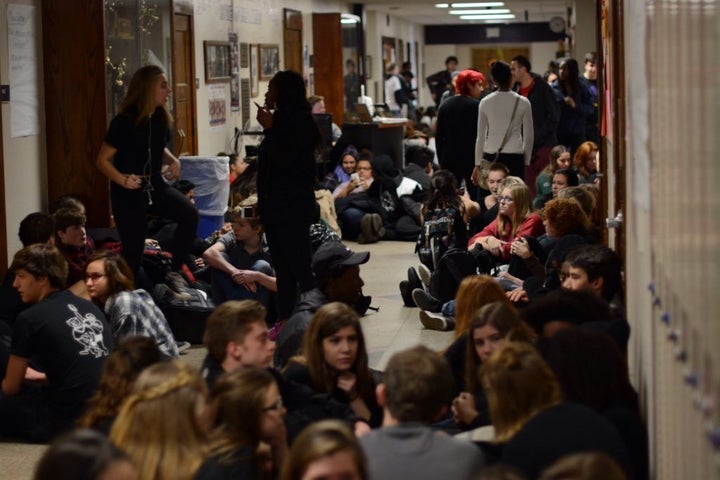 Following the sit-in, students walked out of the school to meet another local school, Washburn High School, at a local park for a rally. 
"It's going to be a space for people to reflect on the one year anniversary of the non indictment of Darren Wilson and reflect what happened this week," Contreras said. 
The support isn't just a local effort. Philadelphia and New York City residents are also supporting the Black Lives Matter chapter in Minneapolis with rallies scheduled for Tuesday evening at 5 PM EST and 6 PM EST, respectively. 
Meanwhile, Clark's family is calling for supporters to move on to "the next step" in response to the shooting.
PHOTO GALLERY
"Black Lives Matter" March
Calling all HuffPost superfans!
Sign up for membership to become a founding member and help shape HuffPost's next chapter