A high school in Arkansas has shaken up Facebook with its request to parents.
On Aug. 10, Catholic High School for Boys in Little Rock, Arkansas, posted a photo on Facebook of a sign displayed at the school. The sign tells parents who have come to the school to bring lunch, books and other items their sons left at home to turn around in order to let kids "learn to problem-solve" without them.
"Welcome to Catholic High," the caption reads. "We teach reading, writing, arithmetic, and problem-solving."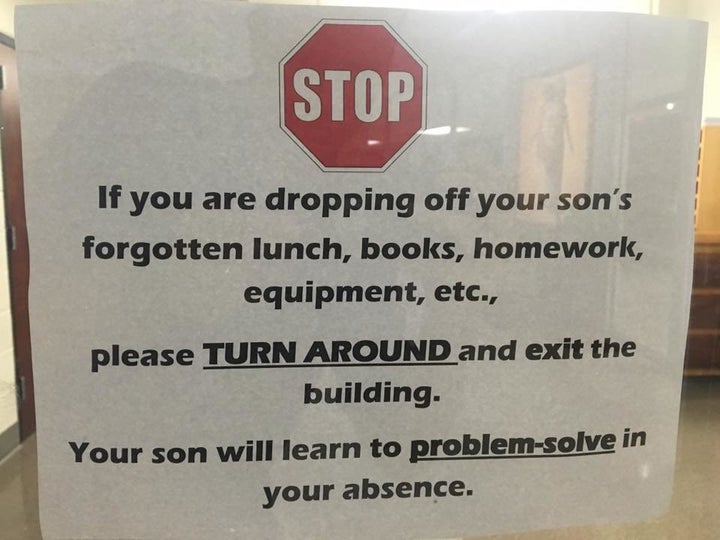 As of Friday, the post has been shared more than 118,000 times and has received more than 70,000 reactions. Steve Straessle, the principal at Catholic High, told The Huffington Post that the sign is a reminder of a school policy that has been around for decades.
"I decided to post the sign this year as a reminder to parents about our policy and, more importantly, to emphasize the reason for the policy," he said. "It's not to deny anyone food. It's to help students think beyond the default switch of calling on parents to bail them out."
Straessle also said the policy does not keep students from eating lunch or learning because the resources students need to access such things are available on campus.
"No one goes hungry," he said. "Education does not stop if there is a forgotten book. Kids are not kicked off the football team for forgetting a knee pad or a mouth guard."
According to the comments section of the post, Facebook users are torn about the policy. One user referred to the display as the "best sign ever," and another said the school should "be applauded." Other users thought the policy seemed harsh.
"You can't problem-solve on an empty stomach, without your schoolbooks or if you're depressed from getting in trouble because you forgot everything," one user commented. "Give them a break!"
According to Straessle, parents of students at Catholic High "have had no complaints" since they have previously been aware of this policy. He said he would not recommend this approach for every school, especially those with younger students, but said it aligns with Catholic High's goals.
"It works at Catholic High because it is intrinsic to our mission of helping parents teach self-reliance, self-advocacy, and personal responsibility," he said.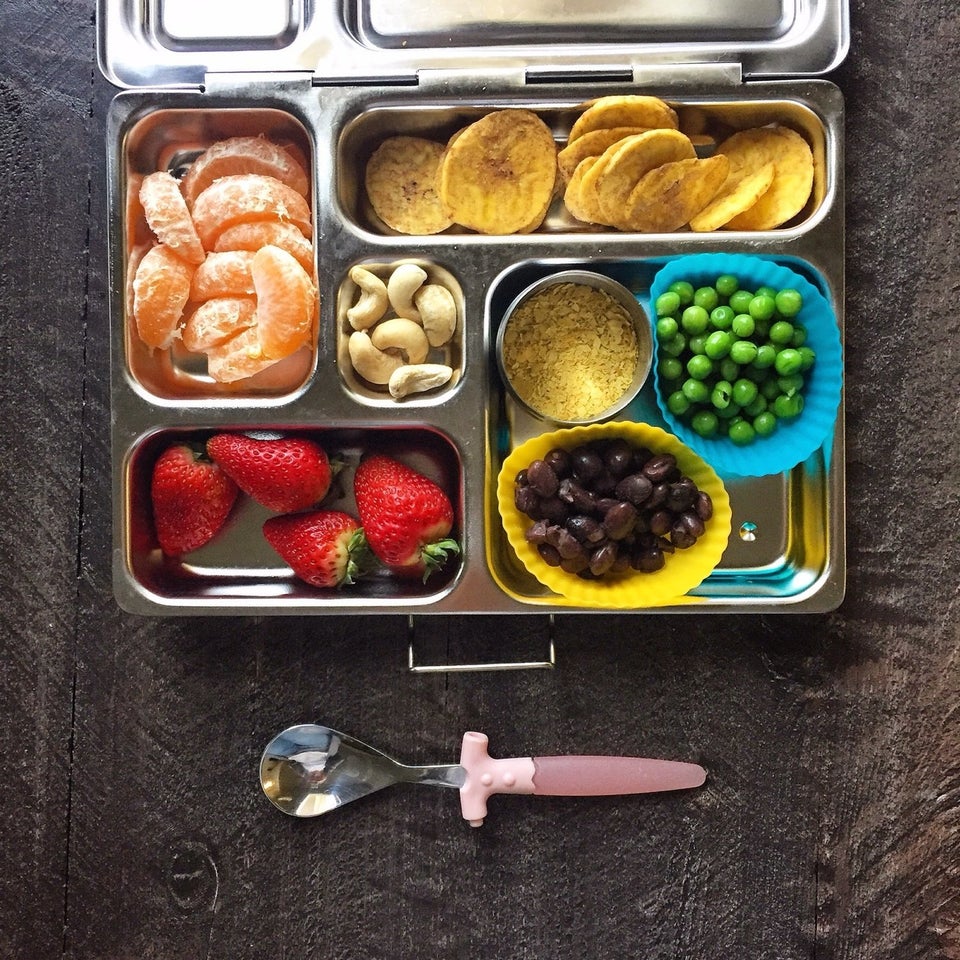 Healthy Back To School Lunch Ideas