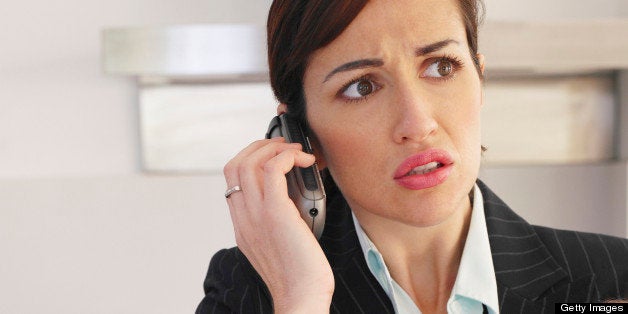 There's no doubt about it, parenting has reached a new level of stress. Some point to external factors as the cause of stress among moms. Others view increased stress levels as self-imposed. Whatever the reason behind this trend, we can be sure of one thing: Moms are stressed out.
A recent online survey of 7,164 U.S. mothers conducted by Today.com revealed that many moms experience stress related to parenting. In fact, 72% of those surveyed indicated that they stress about how stressed they are. That's alarming.
Three proved to be the number of children that causes the most stress, according to the survey. Moms also cited insufficient time to do everything that needs to get done and pressure to remain fit and attractive as common sources of stress.
While the survey results clearly indicate that many moms are in need of help with stress management, they also raise a red flag about the current state of parenting. Stress is nothing to gloss over.
It's time to take parental stress seriously. Moms need to seek help when overwhelmed with parenting so that their stress does not trickle down to the children. Family stress is much like a revolving door: Once it begins, it's difficult to stop and it's not always easy to pinpoint what started it in the first place.
When new babies arrive on the scene, moms are inundated with mommy and me classes, exercise groups and clubs just for moms. They can find support and other new moms within their communities just as soon as the baby is born. But eventually, as the kids get bigger, the support fades out.
Clearly, moms need more support. As the number of children in the home increases and the amount of stress begins to rise, moms need places to connect with other moms and problem-solve together. This isn't simply a matter of venting at the end of a long day of parenting. This is a matter of providing moms with stress reduction techniques, ongoing support, and a place to seek help when parenting becomes challenging.
When budgets are cut, parent education is often the first thing to go. Clearly, it shouldn't be. If community organizations and schools offer more parent support groups, parent education, and stress management classes targeted specifically for moms, we might be able to put an end to this era of high stress momming before it gets any worse.
It's time to acknowledge the fact that parenting can be very difficult, no matter your specific situation, and that internalizing that kind of stress isn't doing anybody any good.
It's time to put moms first, so that we can take better care of our children.