Although Coloradans are known to reject increased taxes when it comes to even popular state services -- take K-12 education improvement, for example -- when it comes to legal marijuana, Coloradans appear to be ready to buck that trend.
According to a new survey released today from Public Policy Polling, 77 percent of Colorado voters support the 15 percent excise tax -- which Amendment 64 calls for and which is earmarked for public school construction -- as well as an additional 10 percent sales tax to cover the cost of regulating recreational marijuana sales. Only 18 percent of those surveyed were opposed to increased taxes on legal pot sales. The survey of 900 registered Colorado voters was conducted by Public Policy Polling from April 15-16.
State lawmakers are currently debating the regulatory structure of the recreational marijuana industry in Colorado as well as the tax rates that will be used to support it in House Bills 1317 (regulatory framework) and 1318 (taxes) which seeks a 15 percent excise tax as well as a 15 percent special sales tax.
Both bills have passed in committee, but narrowly and because Colorado's Taxpayers' Bill of Rights requires state voters to weigh in on tax hikes, lawmakers have become concerned that the proposed higher taxes for legal, regulated marijuana may not pass. However, PPP's new survey could show those fears are unfounded with a large majority supporting the excise tax rate and at least a 10 percent sales tax rate.
Amendment 64 states that the first $40 million raised from the 15 percent excise tax would go to to school construction. And although many voters who supported A64 did so because it could raise money for schools, lawmakers are concerned that even fans of that excise tax rate and the use of its revenue could be turned off by a total tax rate that would exceed 30 percent when the marijuana taxes are added to existing local and state tax rates.
The 15 percent special sales tax and 15 percent excise tax that is currently being debated by Colorado lawmakers would yield $90.9 million according to a new study by the Colorado Futures Center. In a statement, Amendment 64 backers said that state officials have told them that the cost to the state to enforce recreational marijuana regulations would not be greater than $30 million. Meaning that if lawmakers are really concerned about the current high proposed tax rates (15 percent sales, 15 percent excise) they could feasibly lower the sales tax to 10 percent which would still yield more than $60 million.
7News recently reported that dispensary owners are worried that the increased taxes will raise the price of pot to such a degree that buyers would be forced to purchase pot on the black market. Shop owners also said that they pay large licensing and other fees to run their businesses already which should be the revenue that the state uses to fund enforcement.
The tax rate could also simply pull some marijuana users out of the buying market where they could be heavily taxed and into the home-growing market where the taxes would apply for the initial plants and supplies but from then on out, growers would have their own tax-free product for personal use. Amendment 64 allows adults 21 and over to grow up to six plants at home, with only three of those plants flowering at a given time.
Colorado voters passed Amendment 64 last November making the limited sale, possession and growing of marijuana for recreational purposes legal for adults 21 and over. A64 states that adults can possess up to an ounce of pot, can grow as many as six marijuana plants at home, but that home-grown marijuana can only be for personal use and cannot be sold, however, adults can gift one another up to an ounce of pot.
Public Policy Polling survey results on marijuana tax: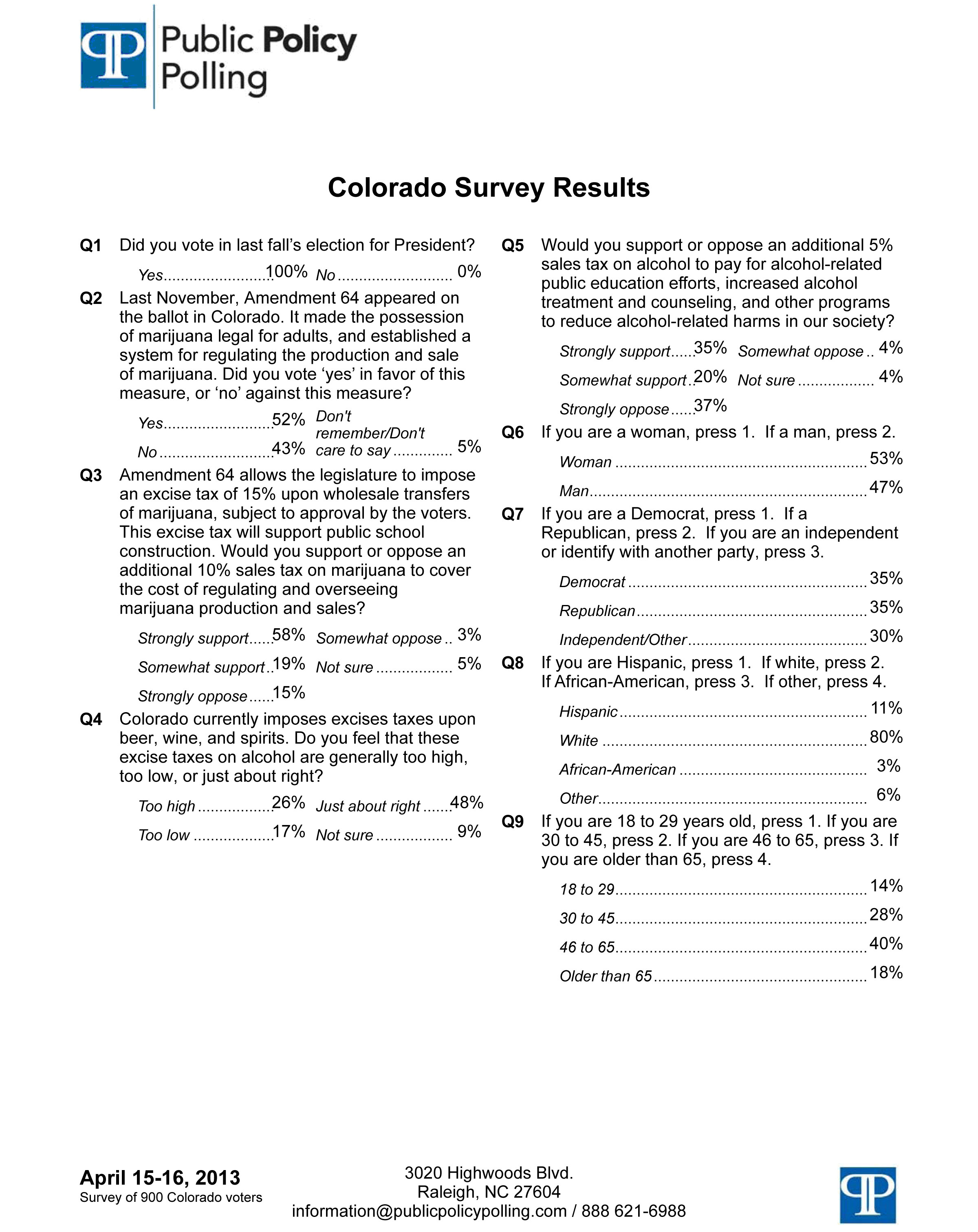 Related
Before You Go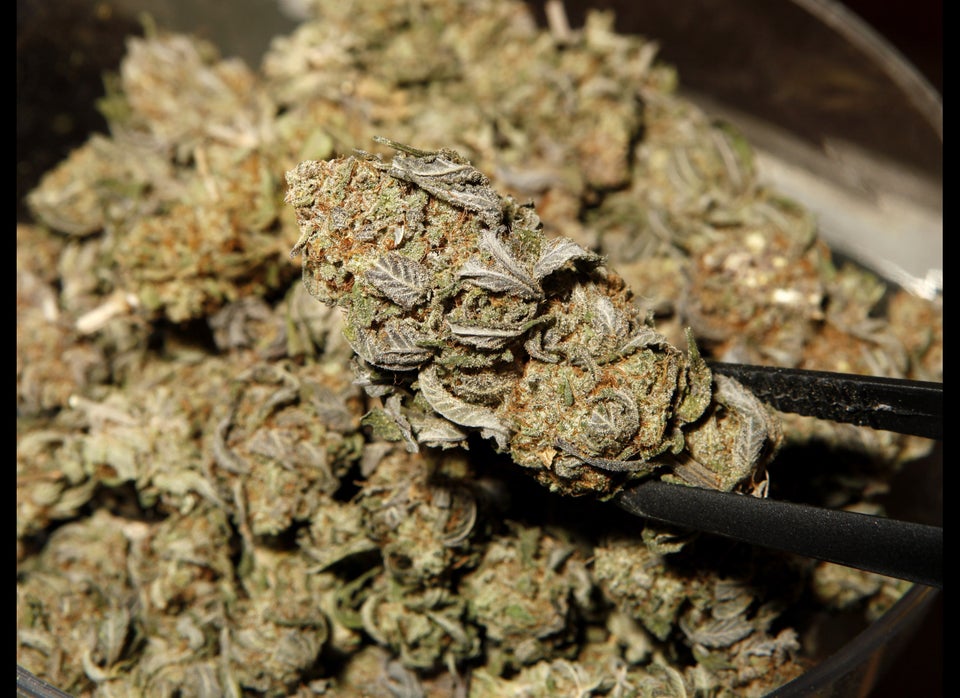 16 Facts About Marijuana And The U.S. Economy
Popular in the Community