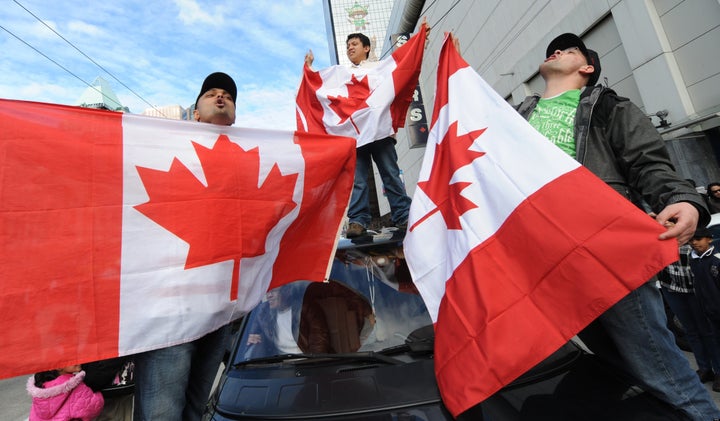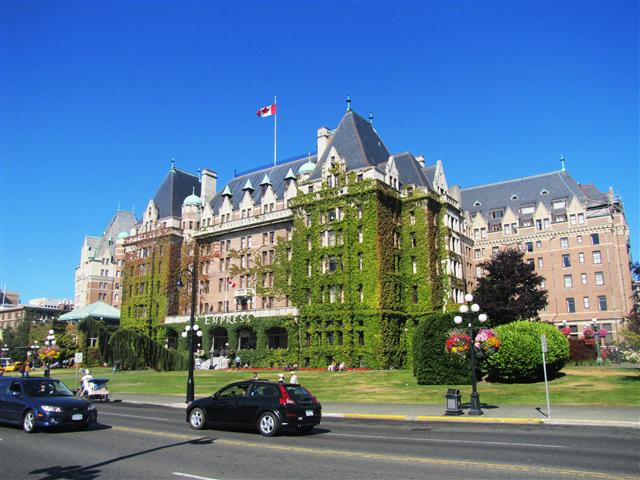 I'm not going to lie: If I had my way, I'd live in hotels full-time. And if I'm really honest about things? My hotel of choice would be one of the sprawling Victorian fantasies built by the Canadian Pacific Railway in the late 1800s.
Now run by Fairmont, the CPR hotels were created by the railroad to house important railway passengers in the cities and encourage tourism to rural areas along the tracks. Most have the distinctive granite walls and copper roofs of the chateau style, and their castle-like silhouettes lend an old-school ambiance to Canadian skylines.
Victoria's Canadian Pacific Railway hotel is now the Fairmont Empress. It's a focal point of the city's waterfront, and it's particularly impressive when you approach, as I did by sea. I can see why so many upscale vacationers from mainland British Columbia made a beeline for it when their ferries arrived.
Victoria represents British Columbia at its most British (it takes its namesake to heart). So after a morning walking around the charming formal Butchart Gardens north of the city, I made a reservation for afternoon high tea in the Empress tea room.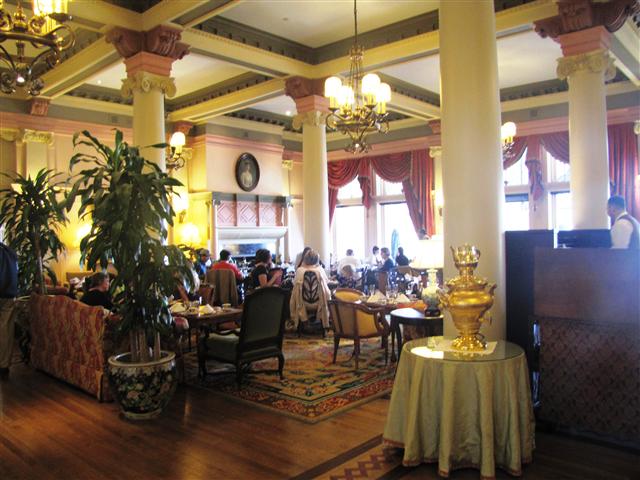 If I'm having a High Tea fit for an Anglophile, I want it to be held in a room that makes me sit up straight and drink with my pinky out. The Empress' tea room looked suitably formal, even after all these years, with red velvet drapes and gilt touches tempered by the sunshine streaming through windows overlooking the harbor. On a summer Sunday, the room was packed; advance reservations on weekends are a good idea. They'd prefer that you don't wear jeans, shorts or flip flops (Tea costs $50 CAD).
Even though I was by myself, the tea room staff seated me at a roomy table with a comfy armchair. Even before my tea arrived, my first course -- strawberries and clotted cream -- came to the table, along with a coffee table book about the hotel. I appreciated having a chance to read a bit about the hotel's history as my tea steeped.
Back in the day, the Empress was known for its eccentric long-term clientele, who would come out to Victoria during the winter for the temperate climate (Victoria lies in the rain shadow of the Olympic Peninsula and thus has mostly sunny weather). One man spent so much time in a green chair in the hotel's lobby that he would receive mail addressed to him "by the Empress clock."
The main tea course arrived with a variety of sammies and sweets. I particularly enjoyed the smoked salmon and cream cheese sandwich (crusts cut, of course) and the kiwi tart. The tray didn't last long (I banished my guilt by making it my combined lunch and dinner).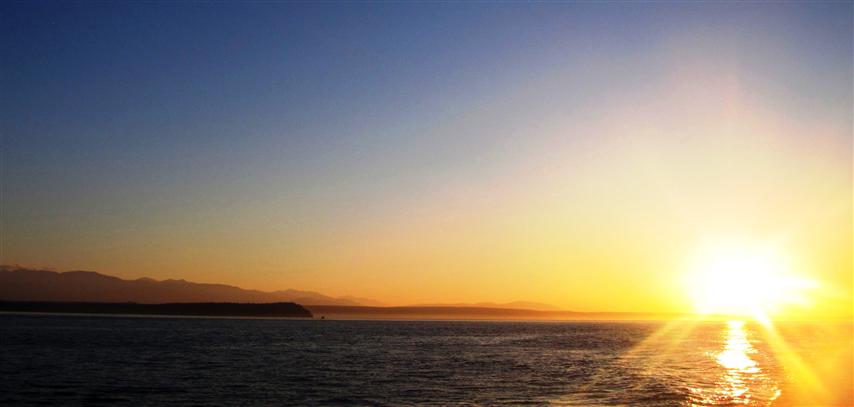 I headed to Victoria on the 7 p.m. ferry, the last one of the day back to Seattle. When I go back to Vancouver Island again, I plan to do more exploring around the island, kayaking through the inlets and searching for wildlife. And maybe -- just maybe -- I'll make my hotel wishes come true and take up residence at the Empress in Victoria, for a night or two.