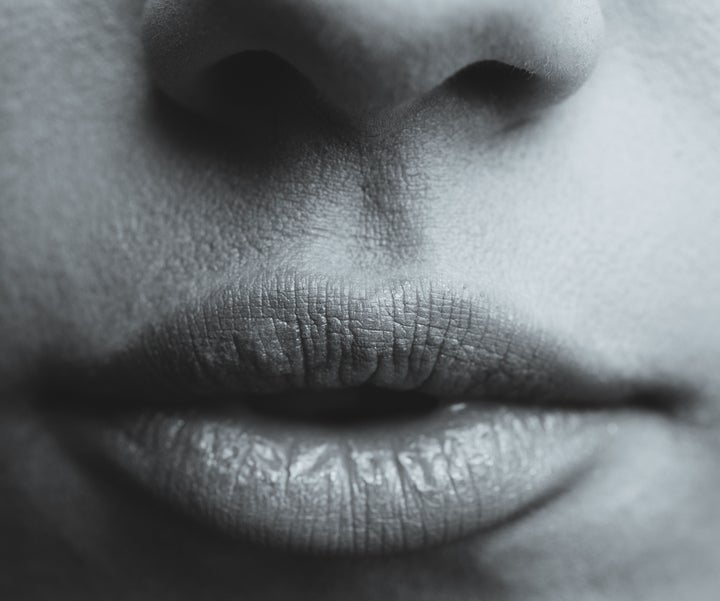 Escorts, sex workers, working girls, call girl, lady of the evening, whatever name the industry gives it, one issue is always the same: Safety.
Technology has changed so much of what people do, and it is taken for granted. In fact, it has gotten more difficult to remember what life was like before mobile access.
With the vast proliferation of technology, it is not a big stretch then that we are in an era in which companionship is only a few taps away. Up until now, advertising as an escort has been pretty "old fashioned". Options are thin on the ground, think placing ads on Craigslist or local weeklies. Previously there wasn't much personal information regarding fees and payment. There could be a level of uncertainty on both sides of the deal: Was the worker professional, would she get paid and was the environment safe for both parties?
All that has now changed with the new "Uber for sex workers" Rendevu, an application designed to link service providers and clients using a system that takes much of the guess work out of the process while also adding an element of security.
Rendevu is designed specifically for escorts and their customers. It has been dubbed the "Uber for escorts," as it allows sex workers to post specific availability, services, list their prices, and show previous customer ratings.
At the same time, when a client wants to place a booking, a photo ID and their credit card information is required.
Rendevu was founded by Reuben Coppa from Sydney, Australia in 2015.
Prospective clients can access the app on their phone. To place booking clients must give their mobile number so that they can be contacted by the provider with a verification text.
In the same style as Uber, Rendevu notifies the client how far away the worker is from the client's location, time to prepare and their estimated arrival time.
Once at a location, clients have to provide ID to confirm their payment details to the provider. Clients do however, have the chance to refund their card payment and use cash instead before both parties confirm the booking.
At the end of an appointment, both parties can review each other, for overall appointment quality and escort profile accuracy.
By establishing the customer name, photo ID and credit card information, there is a level of security otherwise not available to sex workers. Also, the meeting time is tracked in "real time" on the app. So, once a meeting is over payment is made immediately to the escort. After the transaction is complete, all the information is erased, so no trace of the encounter is available, hence no worry about hacking.
Coppa was able to raise $700,000 in funding, making it the only app of its kind to have been funded...
"We're a technology company entering adult services, not the other way around," Coppa said. "This gives us a unique perspective on the industry and helps us solve safety, efficiency and usability issues effectively."
Reinforcing safety for the provider is foremost in the process. "People never think about online security from the point of view of a sex industry worker," Coppa told the Daily Mail. "But they arguably need it more than any other professional."
"Lara" first heard about Rendevu from a woman she worked with at a massage parlour in Sydney. She said she was using it for outcalls and was the first independent massage girl that she knew of. "Outcalls are way less common for erotic massage. It's usually guys going into a parlour on their lunch break or on their way home from work or drinks," said Lara.
Lara was mixing her work from agencies with Rendevu for weekends and evenings.
"When you do full-time agency work from 9-5 like me and as so many other workers do, the correspondence and vetting can be way too time consuming without leading to actual bookings. Flakes and fakes find a way to drag everything on, when the genuine clients are usually much more direct," according to Lara.
For Lara, the option of an app that secures bookings and check IDs without having to give her phone number was very appealing, as she said those issues are just some of the things an agency does to earn their 50 percent of the workers rate.
"The agencies I've been with have been mostly great, as we have a few to choose from in Sydney and I'm definitely choosy."
The Australian Government and Australian Institute of Family Studies estimate that at any given time, there are approximately 20,000 sex industry workers in Australia. This number involves workers in other aspects of the sex industry, and legal as well as illegal workers. It was estimated that New South Wales has the largest population of sex workers, with about 10,000 workers based in that state.
Assault is a major risk in the sex worker industry. In the UK, the British House of Commons report found 49 percent of surveyed sex workers said they worried about their safety. An estimated 152 sex workers were murdered between 1990 and 2015.
Rendevu has escalated the opportunity for sex workers to vastly improve the safety of their work. In the 1980's in Australia, sex workers shared handwritten descriptions of dangerous perpetrators, nicknamed "ugly mugs". This simple hand-written alert inspired other similar local schemes around the world, including in many UK cities, as hand-drawn pictures and descriptions written on scrappy pieces of paper were passed from person to person.
Taking safety a step further is a major appeal of Rendevu for the sex worker community.
Reputable agencies all claim to verify ID documents ahead of the worker departing, but some skip this step in favour of securing a booking or "he sounded like such a sweetie," according to Lara.
"Booking agents are competitive as they're measured on their sales by the business owners just like other industries. I actually trust an impartial photo app to complete this base standard practice more than a gullible or competitive booking agent."
Lara especially likes the GPS location and personal details stored with Rendevu. This is the same information that could be asked from an agency, but digital storage provides an accountability.
Game changer for sex workers and their clients
Sex workers want the same privacy as do their clients. Anything that can conceal a level of information not necessary in the arrangement is desirable for both parties.
Lara finds that option with Rendevu helpful. "My favorite part is probably the straightforward booking process and lack of access that a customer has to your contact details," she says. "Sex worker clients want privacy of their service use, workers want privacy of their contact details as well."
While sex work in parts of Australia is legal, there still exists an element of secrecy about using sex services. However, now technology has provided a new option for both parties to enjoy a semblance of confidentiality.
Lara says that most traditional avenues for bookings allow clients to provide false details. Rendevu makes it more difficult to do so with the app linking to their IDs and credit card.
The only limitation Lara finds with Rendevu is the client's level of sobriety which is a problem for sex workers. But most importantly they can now achieve the identity verification of client, concealment of identity of the sex worker, location tracking while on job, and check-ins with workers during a booking which is significant for safety.
This latest creation in the new world of sex tech has taken a giant step forward for what many consider the world's oldest profession.
Popular in the Community