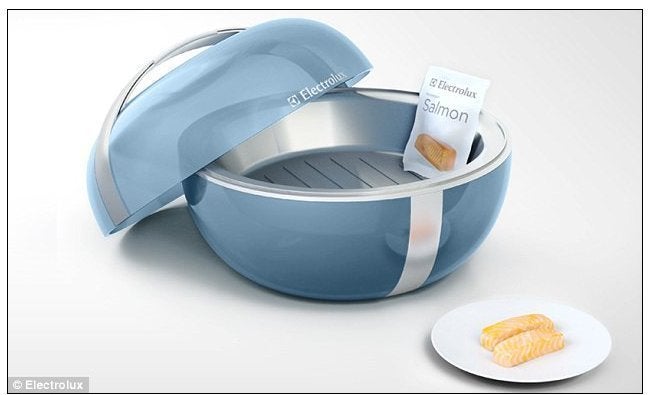 **See photos and video below**

The Cocoon Cooker is the weirdest way to go green yet.

The controversial cooker could 'grow' meat and fish in your kitchen by heating pre-mixed food packets containing animal muscle cells, oxygen, and nutrients. A Chia Pet for steak, in short.
Richard Hederstierna of the Lund Institute of Technology, who designed the Cocoon concept and won first place at the Electrolux Design Lab Competition, told the Daily Mail the device could, "create 100 per cent pure meat without the need for animals to be killed and with no risk of contamination. It will change everything."
Wired has an explanation of the device:
Hederstierna's device uses RFID [radio frequency identification] signals to discern the type of fish or meat inserted into the cooker.

The meat's muscle cells, nutrients, and oxygen are heated for a preset time, and voila, delicious meat is born, sans the whole killing animals part.
WATCH:
Popular in the Community