Forty percent of global travelers worry about not being able to connect to Wi-Fi when traveling, according to research commissioned by Booking.com*. Clearly a strong Wi-Fi signal is crucial for a comfortable stay, especially with the rise of tech-orientated travel activities, such as taking the ultimate picture for social media, checking restaurant reviews online and listening to the ultimate holiday playlist.
Booking.com, the global leader in connecting travelers with the widest choice of incredible places to stay, delved into its more than 1.4 million properties in over 120,000 destinations around the world to present eight high tech hotels that cater to the contemporary tech-savvy traveler and offer so much more than just fast Wi-Fi.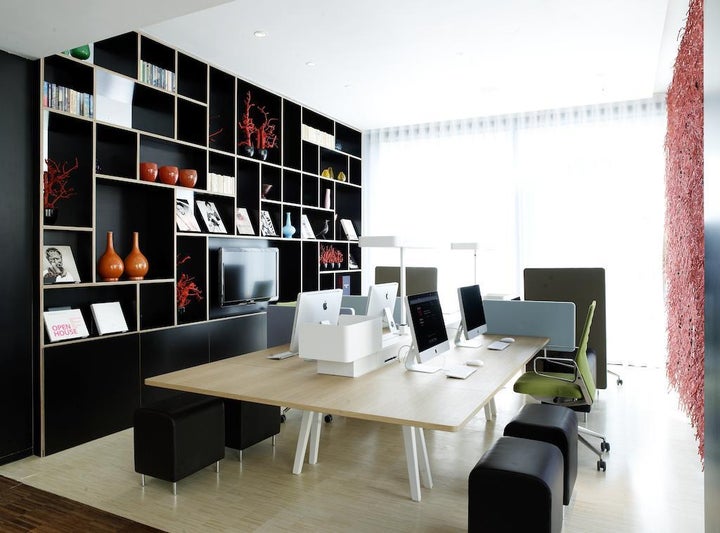 1. citizenM Amsterdam ― Amsterdam, The Netherlands
This affordable boutique chain with hotels in New York, London, Glasgow, Amsterdam, Paris and Taipei, breathes technology. Upon arrival, travelers are greeted by self check-in computers and each room is equipped with MoonPad, a tablet that allows guests to control the blinds, adjust the climate control and the (colored) lighting and set a mood-enhanced wake-up call. The MoonPad also provides information about the hotel and functions as an entertainment device.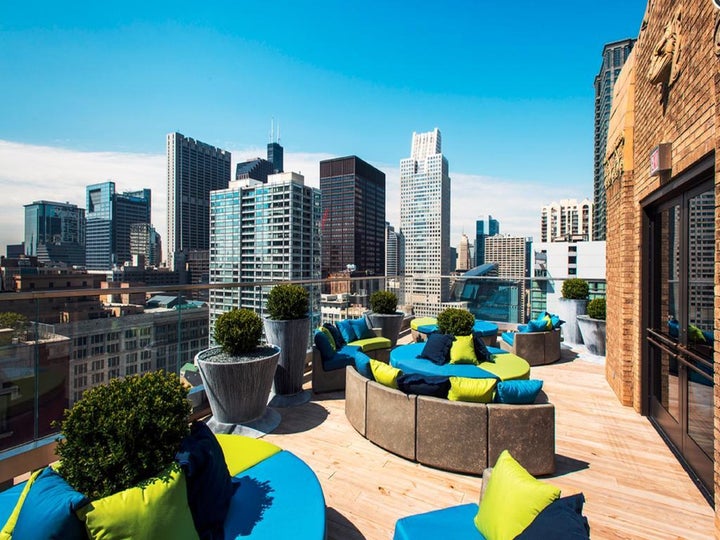 2. Virgin Hotels ― Chicago, U.S.
This funky hotel has a clear focus on technology. With the Virgin Hotels mobile app named Lucy, you can ask for anything without having to talk to anyone. With the app, you can check-in and out, customize your mini-bar, adjust the temperature of your room and eMeet and chat with other hotel guests. Additionally, the Tesla Model S house-car can drop you off anywhere within a two-mile radius to explore the city of Chicago.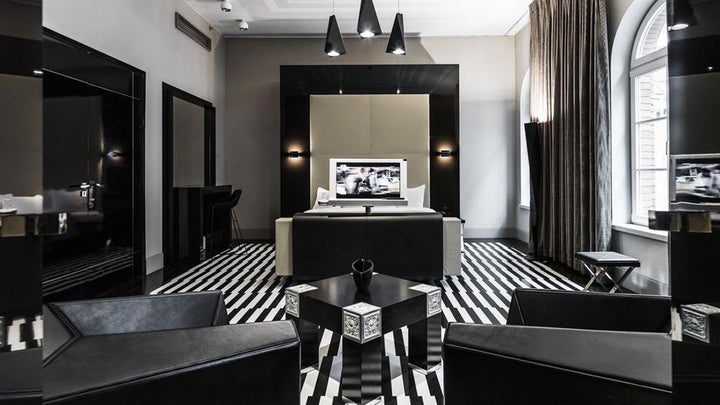 3. Hotel Blow Up Hall 5050 ― Poznan, Poland
Entering Hotel Blow Up Hall 5050, known for its impressive collection of art, guests may feel as if they have time traveled into the future. Digital art installations monitor guests entering the hotel and project the image back in a series of surveillance shots. Your room key is an iPhone 5 that will navigate you to the correct room by means of IT recognition technology and will also serve as a way to communicate with hotel staff during your stay in Poznan. Each room is individually designed and equipped with a LCD satellite TV.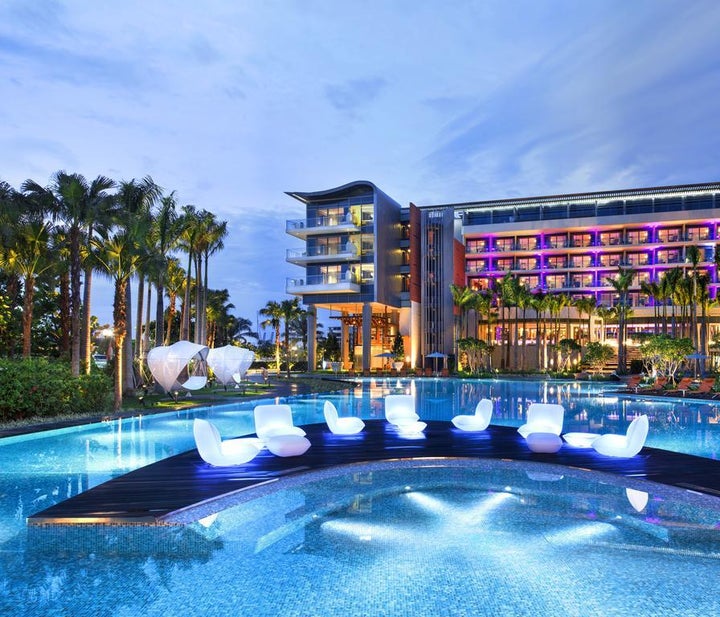 4. W Singapore ― Sentosa Cove, Singapore
W Hotels is well-known for its stylish hotels around the world and the W Singapore in Sentosa Cove is no exception. The hotel offers high-tech amenities like underwater speakers in the pool and, in case you fancy a party, the WOW Suite comes with its own private DJ booth. You can unlock your room with your smartphone or Apple Watch and guests can enjoy the complimentary use of a smartphone with unlimited Wi-Fi and local calls.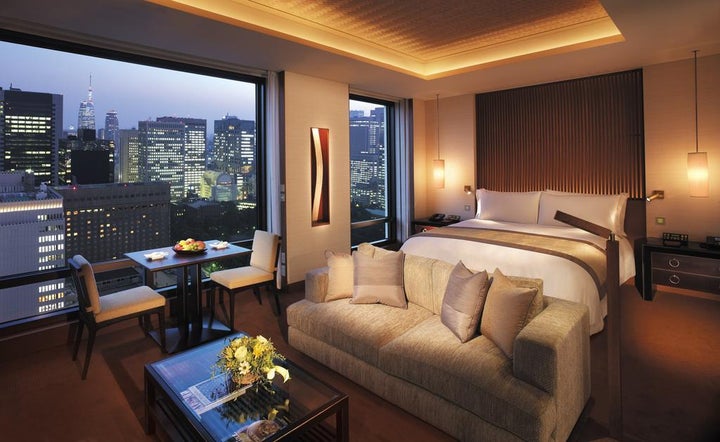 5. The Peninsula ― Tokyo, Japan
Of course no high tech list would be complete without a property in a city as tech-advanced as Tokyo. In The Peninsula, all guest rooms have unlimited internet radio with more than 3,000 stations, large flat-screen TVs, customizable mood lighting and a nail polish dryer. You can discover Tokyo in a BMW 750s, Tesla Model S or a Rolls-Royce Phantom outside the door.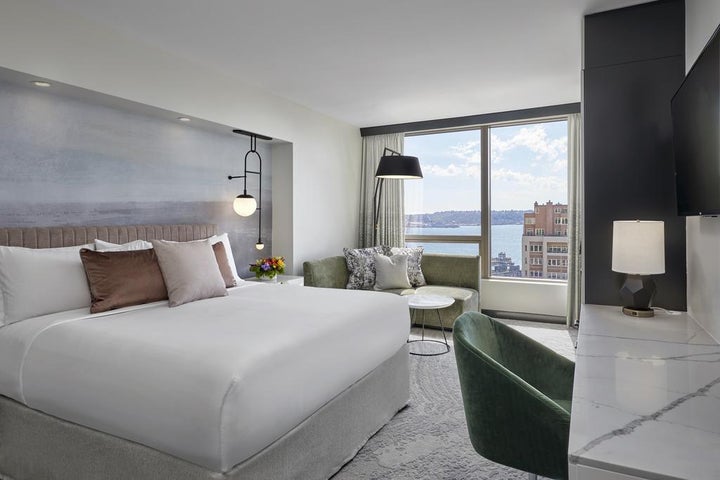 6. Loews Hotel 1000 ― Seattle, U.S.
At Loews Hotel 1000 in Seattle, guests won't be disturbed by housekeeping ― every room is equipped with heat-detecting sensors that alert staff if a room is occupied. Guests can also choose their room temperature, artwork and music all using smart technology. For golf fanatics, there's a virtual Golf Club where you can play golf with real clubs and balls at one of the 50 world's best golf courses of your choice.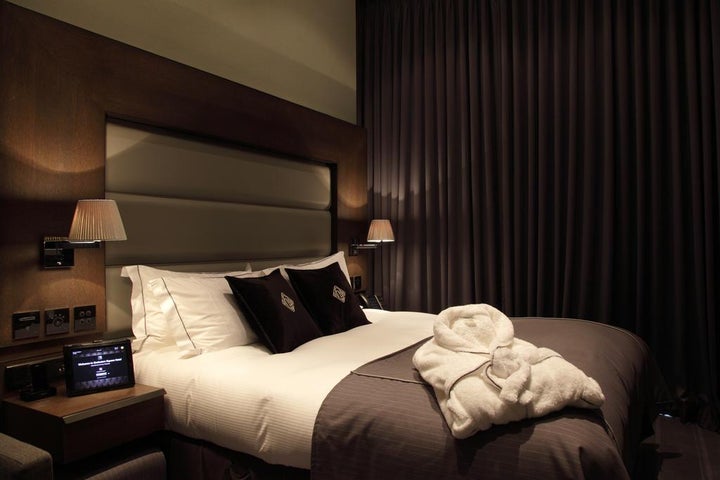 7. Eccleston Square Hotel ― London, United Kingdom
This boutique hotel in London might be one of the most technologically advanced hotels in the world. Almost everything in the rooms is controlled by sensitive keypads, from the music and lighting to the shower walls that turn from transparent to frosted with the touch of a button. Guests don't have to worry about getting a good rest during their stay — handmade and adjustable Swedish Hästens beds come in each of the rooms.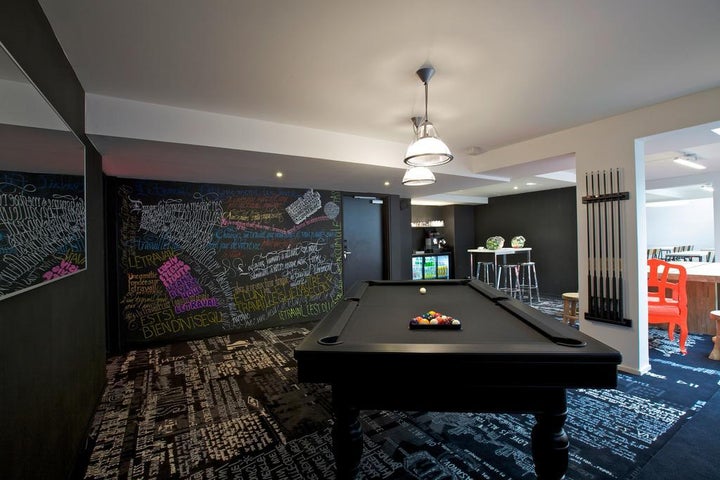 Located in the 20th district in central Paris, this stylish hotel was designed by Philippe Starck. It offers ultramodern guest rooms with an iMac computer with an Airplay function, free movies on demand, a photo booth, and of course, complementary Wi-Fi access. Guests can also relax at Mama Shelter's amusement area with table football and a gift shop.
*Research commissioned by Booking.com and independently conducted among a nationally representative sample, provided by Research Now. In total 18,496 respondents were surveyed (1,000+ each from the UK, US, Brazil, China, Germany, Italy, Spain, France, India and Russia and 500+ each from Australia, Argentina, Belgium, Canada, Denmark, Hong Kong, Croatia, Indonesia, Japan, Mexico, Netherlands, New Zealand, Sweden, Thailand and Taiwan). Respondents completed an online survey between April 27 and May 15, 2017.
HuffPost Brand Forum is a paid program that allows companies to connect directly in their own words with HuffPost readers. For more information on Brand Forum, please contact BrandForum@huffpost.com.
Related