Between my time as both public school student and public school teacher, I have been involved in numerous fundraisers. But never have I had to ask for money to keep my school open because an administrator cleaned us out.
In March 2016, the Latin Academy Charter School in Atlanta did just that: In the face of being stiffed for over half a million dollars by a former school manager, the school was trying to figure out how to raise $250,000 to keep it open throughout the summer of 2016.
There was even word of an anonymous donor willing to shell out a conditional $1 million to keep the school operational.
How would one run a campaign to keep the school afloat after the previous administration robbed it blind? Kids in matching uniforms holding signs, "Help us recover from an obscene fraud. A quarter-mil will do."
A sad story for the 200-plus students affected. And for their families. And for the community.
Latin Academy Charter School had been subject to independent audits; however, it appears that the 2015 audit was overdue in 2016 (this is mentioned in one of the 2016 CFO reports. (Other board docs for the school can be found here.) Not sure how loose other audits were; however, it is clear that the Latin Academy board trusted its founder, Chris Clemons:
"Should we have done a little more?" asked board chair Kaseem Ladipo. "Yeah, we could have."

"But the reality is that I would never ever expect a board to micromanage a school leader because of the assumption that they would steal from the school."
Once the spending of school founder Chris Clemons became suspect in October 2015, in retrospect, the board decided more controls were needed, including an external chief financial officer and more frequent audits.
But by October 2015, it was too late. The fatal $600,000 had already gone missing. In 2016, the school will close.
As journalist Molly Bloom notes in the June 03, 2016, Atlanta Journal-Constitution:
Christopher Clemons, the school's founder, has been charged with fraud and theft in the largest such case in Georgia charter school history.

Clemons left Atlanta after the losses were discovered. ...

And he left a cautionary tale for Georgia's growing charter school movement. Latin Academy, with its all-star board and experienced leader, seemed on track to thrive. But behind that facade of apparent success, the school spent millions of tax dollars with little public scrutiny and operated with a lack of public input foreign to many traditional public schools.
And the school had high test scores, which the board seemed to consider to mean the school was solvent. A close eye to the academics means that all must be well with the school- right?
Bloom brings this point home:
The board scrutinized test results, homework scores and student discipline data, but there's little evidence they paid the same attention to school finances. The board trusted Clemons, with his Ivy League pedigree and reputation as a rising star in the charter school world.
Clemons hit the school accounts at the ATM and blew the money on himself. He was able to squander $600,000 before anyone with any authority was able to stop him. Suitable controls not in place.
Bloom reports that Georgia legislators are trying to prevent the likes of Clemons from stealing from their own schools in the future:
In August 2012, Clemons wrote a piece for the National Alliance for Public Charter Schools on how to successfully start a charter. He mentioned his "eight years of involvement with charter schools," and he wrote of his experience in starting Latin Academy. And his words read as one who has experience, is invested, and can be trusted:
Though authorization is not an easy thing to come by, too much delay and resting on laurels can result in an authorized school that never opens for students. So, we spent every day after our authorization preparing to clear the hurdles that stand between getting the permission to have a school and actually having one. From nothing, we have had to recruit students, find a building, hire staff, and plan for the actual day-to-day of the school. Nothing along that journey was simple or came easy--for instance, our start-up year coincided with a tension-filled and controversial redistricting process within APS that placed charters (particularly new ones) under an increased level of public scrutiny. We also had challenges finding a suitable facility--we did not learn that we would have a place to open in until the 2nd week of July.

Regardless of those challenges, we have managed to overcome each one--we have all of our students, we have all of our wonderful staff, and we do have a building. Though that is a significant accomplishment, it is not enough, and it is not why we have undertaken this work. All the work over two years that we've done to create Latin Academy was only so that we could have an opportunity to address the real issue that brought us to this work--the significant academic challenges of our southwest Atlanta children.
Clemons concluded his 2012 piece triumphant and hopeful:
We opened to 92 very bright and eager 6th grade students three weeks ago, and I can see the elements of our plan falling into place, and our school slowly but surely turning into the Academy our students need it to be. The pathway of starting a charter school is fraught with more opportunities to fail than Odysseus' road back to Penelope, but we are thrilled to have made it to this point and eager to make the most of a remarkable opportunity.

We cannot know yet whether Latin Academy will be a good school, but as of August 6th, it is a real school, and one that we are all hopeful will be a transformative influence on children's lives.
But he had too much unbridled access to school finances. And he took out his own school.
Sadly, Clemons has transformed lives- those of his students and his own- for the worse.
Latin Academy was a real school. Was.
Now it becomes a scandalized memory tossed atop the growing heap of America's under-regulated, charter school casualties.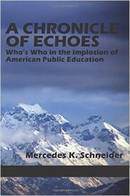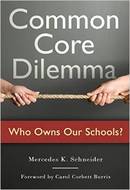 Support HuffPost
The Stakes Have Never Been Higher
Related
Popular in the Community