The Rocky Mountain High may never come down again after this April 20th marijuana smoke-a-thon in Denver.
At EXDO Event Center, just a couple miles away from Civic Center Park, thousands are expected to attend the High Times event as judges from around the world vote for the best in marijuana strains (Indica, Sativa, Hybrid, Hash), coffeeshops (Nederhash, Import Hash) as well as glass, booths, and marijuana-based products and award the most outstanding in each category with the coveted Cannabis Cup.
Unfortunately for latecomers the High Times event has been sold out for weeks.
At last year's 25th annual Cannabis Cup in Amsterdam, Mason Tvert, communications director at the Marijuana Policy Project and former co-director of the Campaign to Regulate Marijuana Like Alcohol -- one of the key players in marijuana's legalization in Colorado -- was crowned the High Times Freedom Fighter for his work on legalization.
Denver is an ideal location for High Times' pot party because Colorado's new marijuana laws are, in some ways, more liberal than Amsterdam's famed laws. In Colorado, adults can grow up to six marijuana plants for personal use -- with no more than three plants flowering at a given time -- whereas in Amsterdam, the growing of marijuana by an individual for personal use is illegal.
Marijuana remains illegal under U.S. federal law and although Amendment 64's regulatory framework has not been set up for adults to buy or sell pot just yet, adults can posses up to an ounce of marijuana and can gift the drug to another adult. It is also illegal under Colorado law to smoke pot in public, but law enforcement generally tends to ignore those laws at festivals like the one in Denver's Civic Center Park.
High Times has held the Medical Cannabis Cup -- an event which celebrates the medical marijuana community and movement -- on U.S. soil, the first of which was held in San Francisco in 2010, then in Denver in 2011 and was back in the Bay Area again at Richmond, Calif., in 2012.
Denver crowds will likely also be bolstered by CU-Boulder's clamp down of the 4/20 smoke-out that used to take place at Norlin Quad on campus for the second year in a row. Before university officials began closing the campus to visitors on April 20th, the school's famed 4/20 marijuana celebration drew the nation's largest crowd at a college in 2010, estimated at 10,000 people.
Related
Before You Go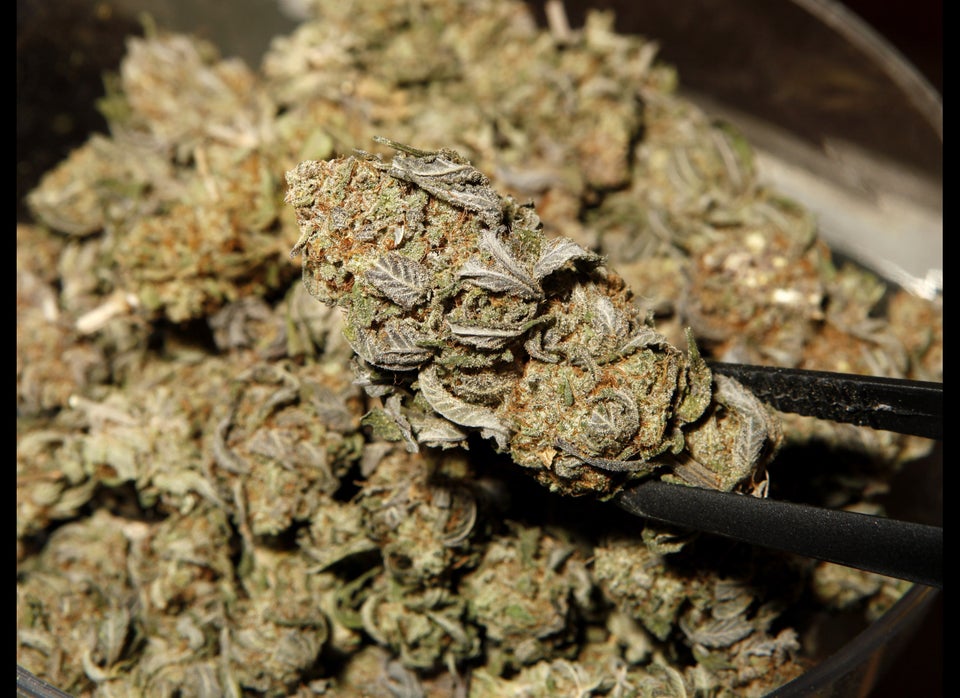 16 Facts About Marijuana And The U.S. Economy
Popular in the Community