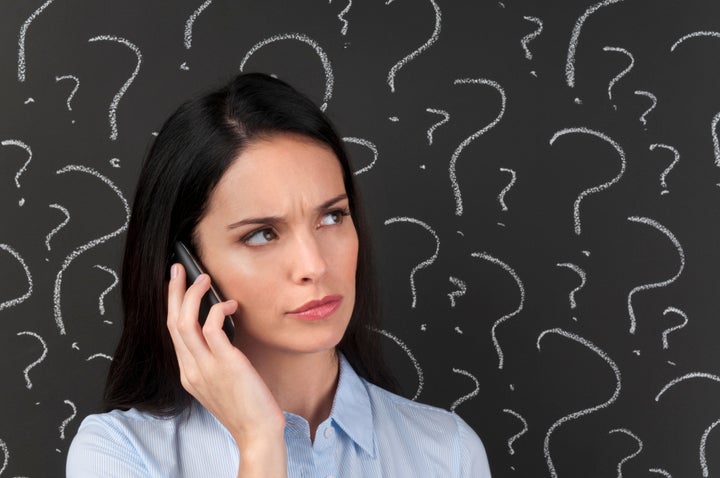 This column by Mandi McReynolds of Drake University is part of a series of three columns written by individuals from the winning teams of the recent Higher Education + Service Year Innovation Challenge hosted at the Aspen Institute. The Franklin Project at the Aspen Institute along with the National Conference on Citizenship and the Corporation for National and Community Service announced Wednesday that the winners of the Service Year + Higher Education Innovation Challenge were Drake University, Miami Dade College, and the University of Massachusetts Dartmouth. Prizes were awarded in three categories: private university, public university, and community college with each winner receiving $30,000. The winners for each of the categories were Drake, UMass Dartmouth, and Miami Dade respectively. Miami Dade received an additional $10,000 for receiving the audience choice award, which was voted on by those attending the event at the Aspen Institute. The prizes were awarded to these institutions for outstanding and innovative plans to create new university-based service year positions connected to academic credit. The prizes were made possible thanks to the generous support of the Lumina Foundation. The purpose of the challenge was to generate innovative new ideas that integrated the service into the higher education experience. You can read more about the Challenge at: www.sychallenge.org. This column was written by Mandi McReynolds on behalf of the Drake University team.
Higher Ed + Service Year = Community and Economic Development
I have spent the last 8 years of my career investing in leadership, community, and economic development for institutions of higher education in the state of Iowa. Through my vocational experiences, I have learned that institutions of higher education play a unique role in shaping social and economic development in our communities. They are responsible for educating tomorrow's workforces and cultivating engaged global citizens. Typically, we see evidence of this through service-learning courses, community volunteer hours, research, and workforce pipelines of students, faculty, staff, and alumni. However, institutions of higher education have a responsibility beyond our traditional concept of education to a larger civic purpose. Universities are sustaining pillars for economic and community.
Over the last five years, urban institutions have been asked to examine more closely their role. In 2007, CEOs for Cities argued that anchor institutions such as universities have a "special importance to the re-making of a city and its future." As institutions consider their mutually important dual roles in society, I would argue that the inclusion of service year opportunities linked with curriculum can be a transformative innovation to lead high education back to its civic purpose and roots.
At Drake University, we have taken an extensive look at our economic and community impact. In January 2008, Drake commissioned the Strategic Economics Group to analyze the economic impact that the university has on the businesses and residents of Iowa. This analysis included information on Drake University's 2007 operations expenditures, the impact of student expenditures on businesses in the central Iowa area, and the economic impact on the state of the university's educational, athletic and cultural programs. Drake University impacted the economy of Iowa by operations and purchases, through its payrolls and programs, through the local spending of its students and through the visitors it attracted to the central Iowa campus. As a result, the net impact that Drake University had on the Iowa economy in 2007 was:
• consumer spending of more than $267 million
• total personal income of more than $100 million
• Iowa jobs of more than 3,200, 45 percent of which were in the high-paying professional services sector
• hospitality visitors to the area of about 200,000, purchasing an estimated 49,000 hotel room stays and spending over $14.5 million
For community impact measurement and growth, university officials like myself conducted over 90 different community listening tours from 2011-2013 with strategic partners. We discussed perceptions of Drake, ideas for partnership development, opportunities for growth based on the findings of the listening tours. The 2013-2017 strategic plan called for a Drake University-wide audit of faculty, staff, and student community engagement and community partnership focus groups. The comprehensive audit was conducted in fall 2013 after endorsement from all major governing groups at Drake University. The following are a few major findings:
- Drake communicates and works with over 70 community agencies, schools, and partners each year. One of the longest lasting partnership was with the city of Des Moines for almost 94 years.
- 100 percent of community partners reported benefiting from their partnership with Drake University
- 70 percent of Drake Faculty and Staff reported volunteering regularly, serving on boards, and contributing to professional associations. Their average contribution was 1-5 hours a week.
- 80 percent of our students report engaging in community service or service-learning during their time at Drake.
- Since 2011, Drake has received over $74,000.00 in external grant funding to support service-learning programs and over $29,250,000.00 in external grant funding to support major community outreach initiatives and scholarship.
- Through community focus groups and brainstorming sessions 5 focus areas for mutually beneficial goals emerged: housing, transportation, health and safety, business cultivation, and arts and culture.
As we examined our economic and community impact, we began to explore what experiences could be designed to link these two distinct roles of the university. The concept of the service year emerged as an ideal pilot to begin cultivating our work. The Drake University Engaged Citizen Corps is an intentionally designed curriculum and service year experience for entering first year students. Members will complete a 9 month 32 hour per week service placement with the integration of 24 undergraduate college credits. Undergraduate courses include First Year Seminar, Writing Communication, Information Literacy, Engaged Citizenship, Internship, and Exploratory Credits. Members will work towards increasing economic and community development in the Greater Des Moines Region. Members will be placed at an agency working in one of five focus areas for economic and community development: housing, transportation, health and safety, business cultivation, and arts and culture. They will serve as a key member of a working group charged with advancing economic and community development within one of the focus areas. Members will live together in one of the Drake University's residence halls. Members will receive a $8500 living allowance stipend in addition to other university benefits.
As I reflect on my past 8 years in higher education, I have never been more excited to see an institution work with a community. We have a social responsibility. The service year concept can lay a new pathway for us to begin to think intentionally, respond collaboratively, and act responsibly to make an impact in our community.
Mandi McReynolds is an award winning author, educator, and practitioner-scholar. She has spent her career building community engagement and leadership programs at three different institutions in Iowa. She received her B.A. from Cedarville University in Organizational Communication and her M.S. from Iowa State University with an emphasis in Higher Education, Speech Communication, and Women's Studies. In 2010-2011, she was honored to be named the Iowa Campus Compact Engaged Staff Award Winner, the 2012 Iowa Student Personnel Association Outstanding Service Award, the 2012 Social Justice in Action Award from the Upper Midwest Regions Association of College and University Housing Officers. In 2015, McReynolds was named to the Des Moines Business Records Forty under 40. She is the co-editor and co-author of Diving Deep in Community Engagement: A Model for Professional Development published by Iowa Campus Compact. Mandi is the Director of Community Engagement and Service-Learning at Drake University and owner of Mandi McReynolds Consulting. In her free time, Mandi enjoys traveling with her husband Adam, swimming with her daughter Ava, and training for triathlons.

REAL LIFE. REAL NEWS. REAL VOICES.
Help us tell more of the stories that matter from voices that too often remain unheard.