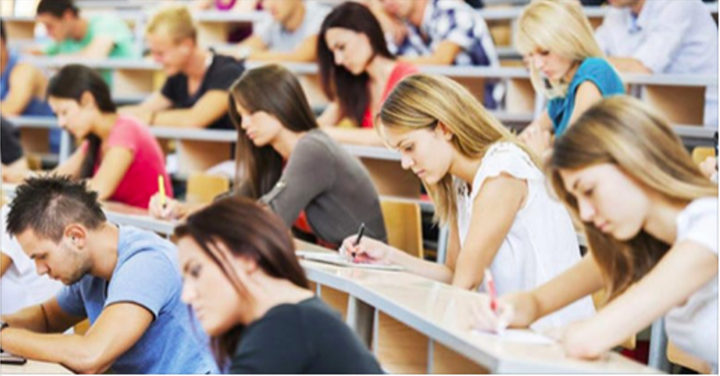 Why top companies are scrambling to hire them
More unemployed college grads are living with their parents than ever before, yet one innovative university is successfully bucking this trend with an impressive 95% placement for its graduates. I asked Philadelphia University's Vice President of Innovation and Steve Blank Innovation Chair, D.R. Widder, how this private college is innovating in the trillion-dollar higher education industry.
"Higher Ed is going through tumultuous disruption," Widder notes, "and at PhilaU we take the entrepreneurial perspective that this disruption is a recipe for exciting opportunity. Huge + Vital + Chaotically Changing = Opportunity. This perspective is common in the startup world, but rare in higher education."
PhilaU marries classic disciplines such as sociology and biology with professional specialties like business management, fashion design, communications and architecture. Students are required to collaborate on real-world projects across different disciplines, while also pursuing their majors. This market-driven culture clearly gets companies excited about hiring PhilaU graduates.
Widder has an unusual background for academia, as his entire previous career was in industry. He began in several early stage ventures, then served in an "entrepreneur in residence" role at IBM. He has invested in and mentors early-stage entrepreneurs. I spoke with him about what makes PhilaU different, and why its grads are successfully staying out of their parents' basements.
I'm also excited to report that I've recently become the first Entrepreneurship Fellow at Philadelphia University's Center for Entrepreneurship, supported by a $1M grant from the Diana Davis Spencer Foundation. Diana Davis Spencer and I brought this grant to PhilaU because we are extremely impressed with this university's ground-breaking transdisciplinary approach to higher education--and its remarkably high job-placement rate.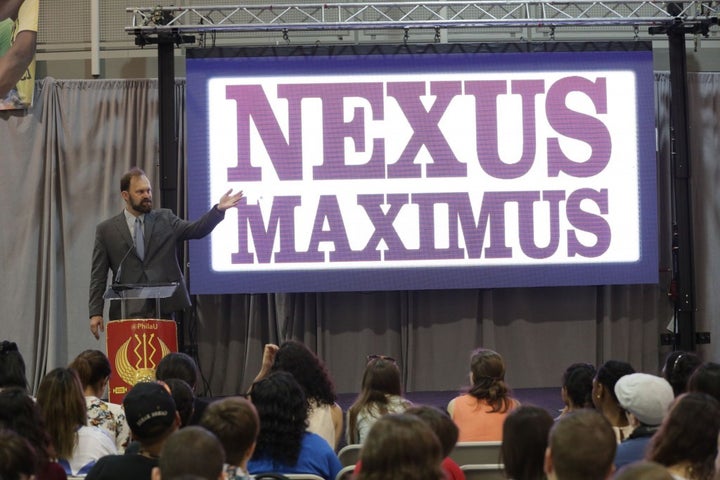 The Mariotti Interview with D.R. Widder, Vice President for Innovation and Steve Blank Innovation Chair at Philadelphia University
Steve Mariotti: "Vice President of Innovation" is an unusual title for a university leader. What does it mean?
D.R. Widder: When I started, I was told this was the first Chief Innovation Officer position in higher education. I Googled it and that seemed to be true. My title emphasizes our commitment to place innovation at the core of everything we do at PhilaU. My role is to be a catalyst for new thinking and new initiatives, and to build in between the gaps of traditional academic structures.
This perspective has led to the creation of our entrepreneurship center, online university, industry partnership program, executive education, and other new programs. These innovations provide great value to our students, yet can be hard to build in a traditional university structure.
Today's college students face rapid technological change, shifting demographics, and changes in the very future of work. They need us to come up with innovative new models for their education that will help them succeed upon graduation. At PhilaU, we focus on professional education. Our students are required to collaborate with each other across disciplines using Nexus Learning-- our signature transdisciplinary approach to education. Nexus Learning is industry-facing, market-driven and project-based.
Steve Mariotti: How does your background in entrepreneurship affect your approach to the huge challenges colleges currently face?
D.R. Widder: Entrepreneurship is about value creation. Higher Ed is just a different context for it – and a great one. Unfortunately, many academic institutions find it hard to be nimble and entrepreneurial. Education is one of the hardest fields in which to innovate. An organization doesn't get much more complex than a university, which must contend with extremely diverse stakeholders, legacy, regulations, and a vastly diverse set of operational functions. So putting focus on being entrepreneurship and pushing limits is especially important.
Being entrepreneurial is no longer a luxury for Higher Ed institutions—it is required to thrive and maybe to survive. We take an entrepreneurial, return-on-investment approach. Specifically, we evaluate every investment or initiative based on how it improves our students' educational experience and their ability to succeed in life after graduation.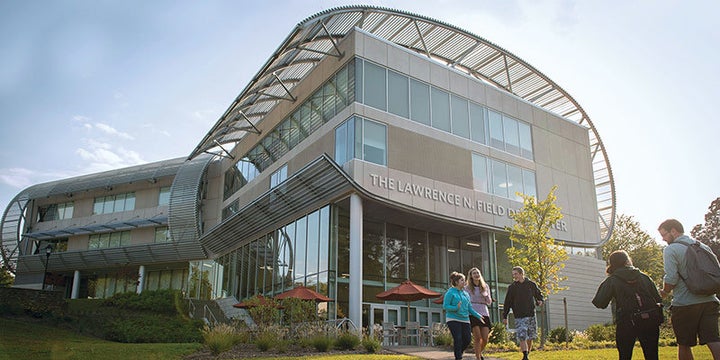 Steve Mariotti: Another innovation at PhilaU is your close working relationship with industry partners. How does that help your students?
D.R. Widder: We've learned from our industry partners that many of the challenges and opportunities contained entirely within traditional disciplines have already been solved. The greatest real-world opportunities for value creation exist in the spaces between disciplines and in cross-collaboration. Problems and opportunities transcend single disciplines, and so will their solutions.
Nexus Learning is developed directly from what industry partners that hire our students tell us is missing in traditional graduates—the ability to collaborate and communicate across disciplines, and ability to hit the ground running and have immediate impact. As a result, Nexus Learning is active, collaborative and focused on the real world.
Many companies that have huge influence on our lives today didn't even exist four years ago. The companies our students will interview for as they graduate may not even exist yet. Our students' grandparents typically worked at one company for their entire careers. Our students' parents may have worked at multiple companies but probably maintained one career path. In contrast, our students will have multiple, varied careers over their working lives. We need to train them to be ready for jobs that don't exist yet.
We must prepare students for this reality with durable meta-skills that will serve them well in a rapidly changing workplace--such as creativity and the ability to collaborate and communicate across multiple disciplines. This perspective drives the evolution of Nexus Learning, and has led to the recognition we have received, including the prestigious Core 77 award for most innovative curriculum and the UEDA most innovative award in economic development.
When we started the Nexus Learning program, I had to explain to students why working with other disciplines is so important. Now that the program is so embedded, I have to explain to our students how atypical their Nexus Learning transdisciplinary education is, because they have known nothing different.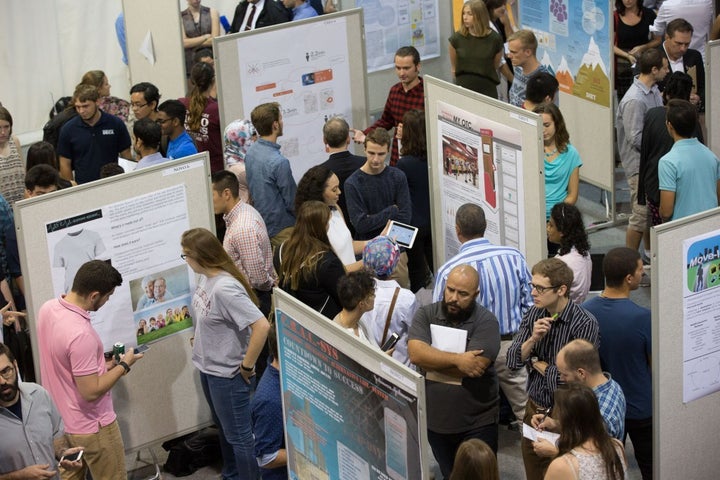 Steve Mariotti: PhilaU's placement rate is an exceptional 95%. What accounts for this success at a time when millennial grads are moving back home because they can't find jobs?
D.R. Widder: Traditionally, industry that collaborates with universities work with a single program, maybe even a single class at a university. In contrast, at PhilaU we build diverse teams based on the actual needs of each real-world project developed with our industry partners. For example, when Johnson & Johnson wanted to reimagine topical wound care, for example, we built a team of designers, textile engineers, MBAs, health majors, and more to bring the perspectives needed for true innovation. We have done similar projects with other great companies like Comcast, Verizon, Newell Rubbermaid, Unilever, Federal Mogul, and beyond.
These companies could go anywhere in the world for innovation and they come to our program. This is invaluable to our students' growth.
PhilaU students graduate with the traditional depth of a major, plus a transdisciplinary education that makes them unique and very competitive in the workforce. We have 22-year-olds graduating with a half-dozen name-brand companies on their resumes--more than some people have after working for 20 years in industry!--and impressive real world projects to show prospective employers.
Nexus Learning combined with the substantial real-world experience our students get from our industry partners gives PhilaU graduates a huge competitive advantage during job interviews and their careers.
Our mantra is "Powered to Do What's Now. Powered to Do What's Next" – and it's working.
Follow D.R. Widder @drinnovate
Related
Popular in the Community