 States chose to enact deep cuts to public higher education funding instead of raising taxes, potentially harming both state economies and education quality, a new report from the Center on Budget and Policy Priorities finds.
The CBPP, a left-leaning economic think tank that focuses on state and federal budgets, found that states are spending, on average, 28 percent less per student in fiscal year 2013 than they were in 2008. Consequently, tuition at four-year public colleges has grown 27 percent since the 2007-08 year, though the report notes some states have increased tuition by considerably more. In the cases of Arizona and California, tuition at public universities has gone up by more than 70 percent over the same period. The decline in state appropriations has forced public colleges to rely more student tuition to pay for the cost of education, the report concluded.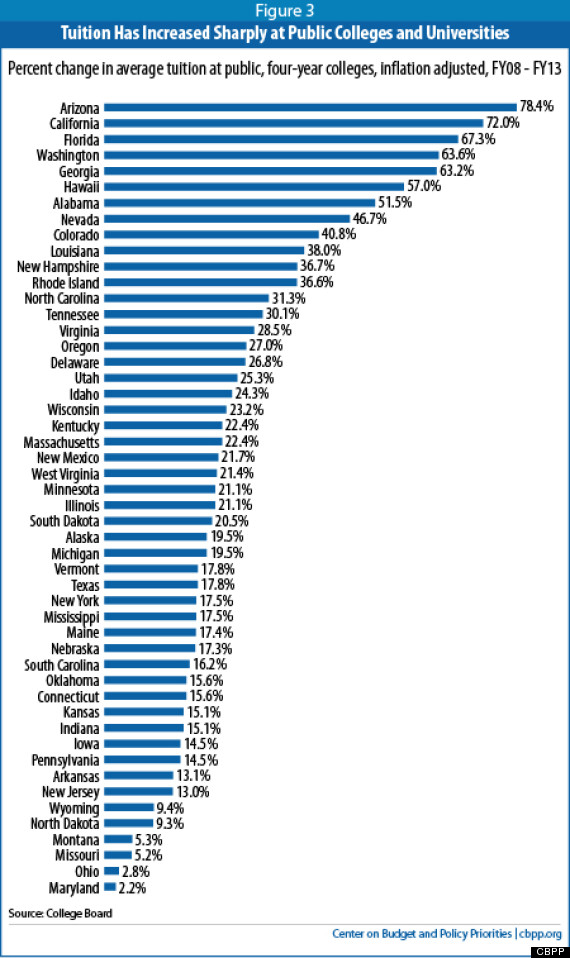 The CBPP said states could've avoided this cost-shift to students if they'd been more open to raising taxes:
States have disproportionately relied on spending cuts to close the very large budget shortfalls they have faced over the last several years, rather than a more balanced mix of spending cuts and revenue increases. Between fiscal years 2008 and 2012, states closed 45 percent of their budget gaps through spending cuts and only 16 percent of their budget gaps through taxes and fees (they closed the remainder of their shortfalls with federal aid, reserves, and various other measures).
"There are more students going to college but fewer resources spread across those students," said Phil Oliff, CBPP policy analyst, in a call with reporters. "It's very clear that rising costs dissuade students from attending college, particularly students from low-income families."
Oliff added that "the deep cuts states have been making to higher education have made it difficult for colleges to hire full-time staff and faculty," which the report said makes it harder to maintain academic quality and improve graduation rates.
Many schools have turned to hiring more adjunct instructors, which are less expensive to employ and now make up the majority of the faculty workforce nationwide. (Inside Higher Ed notes 78 percent of instructional staff were tenured or tenure track in 1969.) Yet, because adjuncts often have their time split between multiple jobs, they aren't able to devote as much effort to assisting students.
As a result, the U.S. may not only fail to meet President Barack Obama's goal of having the highest proportion of college graduates in the world by 2020 but, according to the CBPP, having a less-educated workforce poses a risk to state and national economies:
Areas with highly educated residents tend to attract strong employers who pay their employees competitive wages. Those employees, in turn, buy goods and services from others in the community, broadly benefitting the area's economy. Economist Enrico Moretti of the University of California at Berkeley finds that as a result, the wages of workers at all levels of education are higher in metropolitan areas with high concentrations of college-educated residents.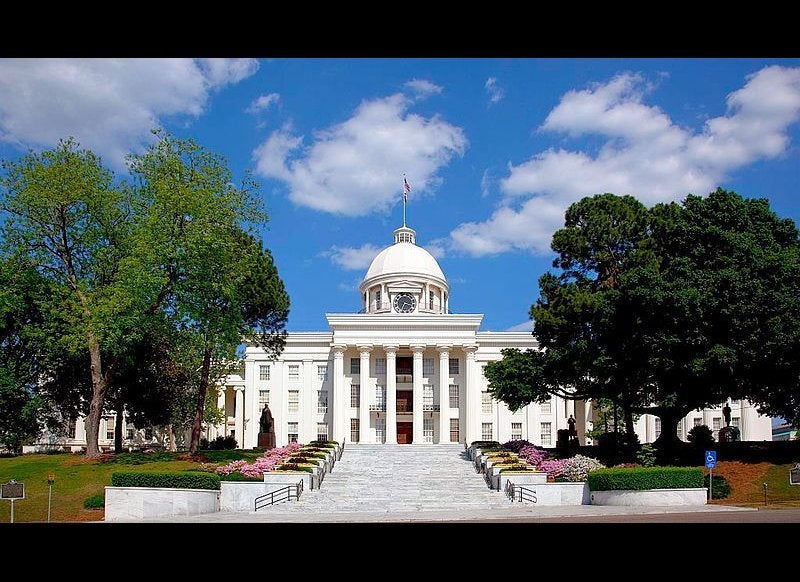 Tuition Hikes Around The Country In 2012
Popular in the Community