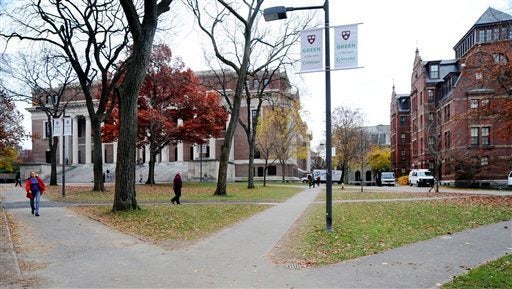 For the last year or so Holden Thorp and I have been talking about change. In our book, Engines of Innovation, we suggest virtually all of our major institutions are in crisis and that innovation and entrepreneurship offer a path forward. (We just posted the introduction to the book at where we set forth this argument in some detail.) The book has given us the opportunity to talk with policy-makers, academics, students, parents and trustees from all over this country about the uncertain future of the world's great research universities.
Difficult economic times give these discussions a new urgency. Adapting to the new realities where resources are constrained and public expectations are at an all time high is no longer optional even for the wealthiest universities. Notably, the questions on the table are fundamental to the nature of the enterprise and not merely apple polishing. They are also the very same questions that virtually every important institution in our society is confronting.
Three examples will illustrate my point.
First, I met with the faculty of a distinguished journalism school, and the discussion quickly turned to the nature of their curriculum. Headline writing and lay out for print publications can no longer be the centerpiece of instruction. That's the easy part. What should take the place of a traditional curriculum is harder. As one faculty member expressed it, how do we train our students for jobs that don't even exist yet? The discussion quickly turned to the virtues of a liberal education that teaches ways of thinking and habits of mind rather than particular skills that are likely to be outdated prior to graduation.
Second, I was part of a discussion about a large introductory class on innovation and entrepreneurship that will launch on our campus next year. It will involve students from all parts of the campus and serve as a gateway for involvement in high impact initiatives being undertaken in virtually every school and discipline in the university. It will also bring to campus as speakers some of the most exciting innovators in the world. It didn't take long for the discussion to turn to the availability of the course beyond the traditional classroom. Should it be available to other college campuses, the taxpayers of North Carolina and the world at large? The easy response is let's first make the class good enough that this demand will actually exist. Hopefully that only postpones the larger question of how large universally available classes such as the Stanford artificial intelligence class that now has over 140,000 students enrolled (link) coexist with the cultural and economic model embodied by the modern research university.
Third, I talked to a trustee of a major public research university about tuition. Legislative support for his institution had been slashed and to ensure its future, the institution must look to other alternatives. He explained the institution had no choice but to innovate and examine all alternatives available to it -- nothing being off limits. He explained this was not an approach that would ever be undertaken voluntarily but only when there was really no alternative
This last point is the most important one. Fundamental change almost always involves a strategy that requires activities that are different. But strategy requires trade-offs and deciding not only what to do but also what not to do. Such an approach means there are winners and losers, a difficult pill to swallow in a culture built upon consensus. In normal times, the desire for consensus trumps the need for change. Strategic change is a last resort.
The lessons we are learning in our discussions with people interested in higher education are universally applicable, though the trigger points differ by institution. In the private sector, it took bankruptcy or potential insolvency to restructure the business models of our nation's automakers and newspapers. Similarly, only a world financial crisis could force fundamental fiscal and monetary reform in the United States and the European Union, even when the need for such reform was already clear. Fundamental change is simply too hard to undertake until you find yourself staring at the light at the end of the tunnel and realize it is an oncoming train.
REAL LIFE. REAL NEWS. REAL VOICES.
Help us tell more of the stories that matter from voices that too often remain unheard.