There are many business, leadership and technology lessons learned from the higher education industry regarding change management, successful digital business transformation and the importance of community building, equality and diversity. I have featured several higher education CIOs in the past and their success stories as they pave new paths towards building a more connected and growing ecosystem with purpose of delivering value to stakeholders and improving business outcomes. These trailblazers in education are leveraging new technologies to student, faculty and administration success.
Ray Wang, CEO and founder of Constellation Research, and I recently invited two incredible higher education leaders to our weekly show DisrupTV, both of whom are in the process of transforming their institutions by focusing on culture, people, process, strategy and lastly technology.
Corey Snow is a CRM technologist and strategist, a solutions architect at Harvard University. He is also a Salesforce MVP. He partners with 40+ trailblazing Salesforce teams spanning 7 Schools at Harvard to foster cross-campus collaboration and promote shared success with the Salesforce platform and ecosystem. Snow has been been immersed in technology for his entire career, acting as a technologist in diverse sectors including healthcare, marketing systems, data storage, pharmaceuticals, publishing, and non-profit. His current mission is to enable Higher Ed Institutions to thrive into an era of renewed relevancy by courageously embracing change and leveraging the power of human-centric technology. Snow is an excellent follow on Twitter at @Corey_Snow, where he frequently shares business, technology and leadership lessons learned to an inspired community of committed educators and business leaders.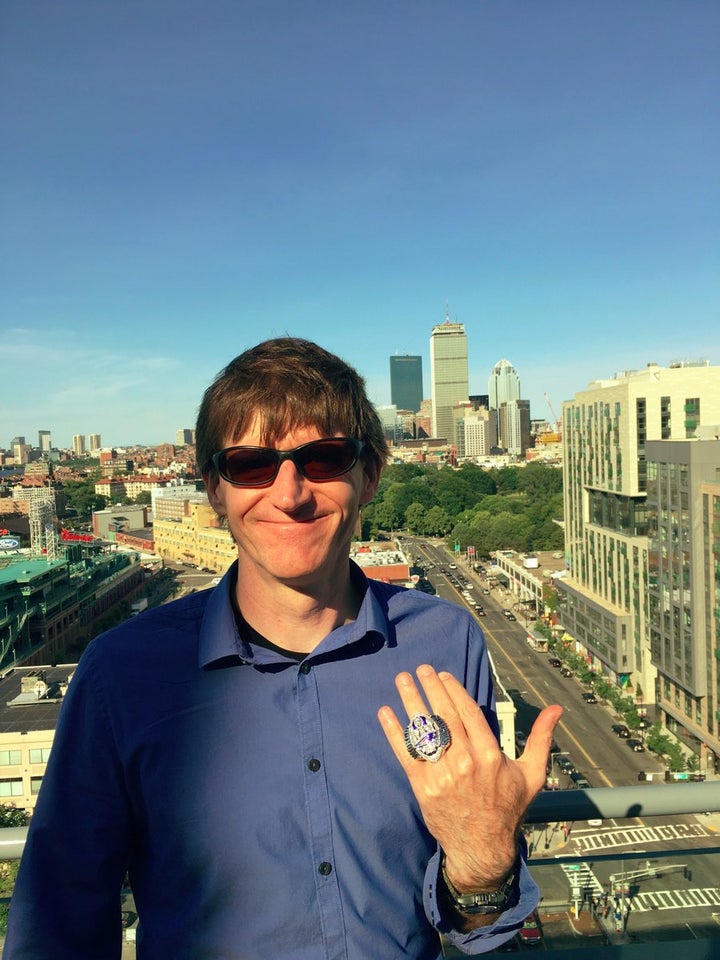 Snow is a trailblazer and a community builder. He is a connector and an technology and business transformation evangelist. He is an advocate. He is a passionate educator and mentor. Snow tirelessly works to gather like minded change agents because he believes in the genius of the crowed. Snow has held a number of community events at Harvard including developer summits and the first ever CRM hackathon at Harvard.
"Building a culture where people feel comfortable trying things that might fail starts with senior leaders' attitudes and role modeling. They must break the status quo of hierarchical decision making, overcome a focus on optimizing rather than innovating, and celebrate learning from failure." — McKinsey
Raechelle Clemmons is Chief Information Officer at Davidson College in Davidson, North Carolina, where she oversees the college's technology and innovation initiatives. Raechelle has served a CIO in a number of colleges including St. Norbert and Menlo College. Clemmons has 24 years of leadership experience in information technology, product marketing, communications, business development and sales across a number of industries, including technology startups and higher education. Clemmons serves on the EDUCAUSE Learning Initiative (ELI) advisory board and is the education representative on the LaunchLKN board, a nonprofit focused on building an entrepreneurial community in the Lake Norman area. Clemmon has been recognized numerous times as one of the "most social CIOs" on Twitter at @rclemmons.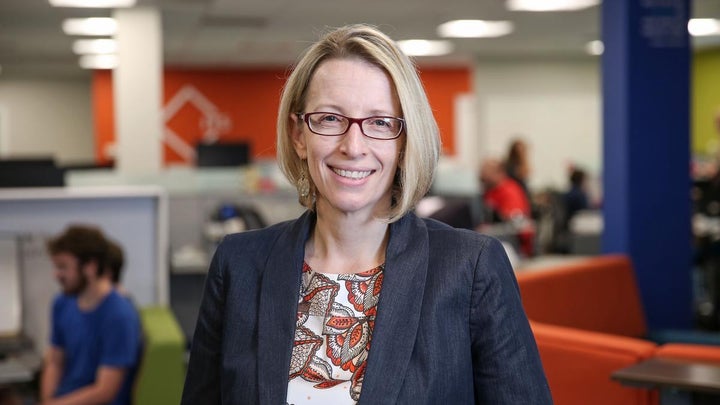 Here are the key takeaways based on our conversation with Corey Snow (first 21 minutes of video) and Raechelle Clemmons (minutes 22-42 of video):
1. Customer Relationship Management (CRM) in Higher Education serves many constituents - Snow reminds us that in higher education, there is a huge and diverse ecosystem of stakeholders including students, faculty, administration, alumni, volunteers and communities.
2. This is the age of the customer - Institutions are here to serve students and in the age of the customer (students), organizations must deliver more, according to Snow. Stakeholders see what Amazon does and they expect the same consumer experience in higher education - highly personalized, immediate and intelligent engagement.
3. Disruption in higher education is not a secret - Snow believes that people are starting to question the value of higher education. We spoke about Clay Christensen's forecast of colleges and universities being disrupted in the next decade. Snow views this disruption as an opportunity for organizations to change their business models by leaning into new technologies and design thinking around a customer-centric framework.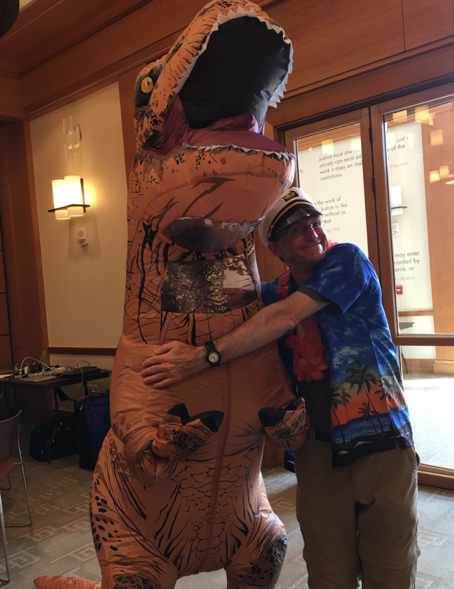 4. The spark may come from you, but the flames, heat and energy comes from the community - The reason people join a higher education institution is to develop a long-lasting sense of belonging within a community. Snow talked about using CRM technology to develop a 60 year engagement model that begins at Harvard, and then extends to a lifetime of engagement throughout the alumni's careers.
"Resilience in the face of risk, failure, and cultural adversity to the clear imperative for change requires courage. Courage joins with our convictions when technologists from diverse industries get together and share their ideas, successes, failures, and aspirations." — Corey Snow
5. IT can use CRM to deliver stakeholder insights and improve relationships - Snow and his team can capture and analyze data to empower the Harvard ecosystem to better engage and serve clients. Snow talked about using analytics to empower research organizations. Managing relationships is a key deliverable and critical success factor for strengthen the network.
6. Higher education is about learning and being a social enterprise - Snow talked about the sacred cows with in higher education where the understanding and power of CRM, data and analytics, sales and marketing and the importance of customer experience as a key differentiator is continuous work in progress.
7. The Academy is no longer a place, it is now community - Snow talked about collaborating with Peter Coffee and recognition that digital is everywhere and the walls around the institution will no longer protect organizations from disruption. The pace of innovation is unprecedented. Higher education institutions in general are struggling and are culturally incapable to adopt to the pace of change.
8. The problem is not scarcity, it is abundance - Snow said that in the past, scarcity was the challenge (networking, storage, computing power, etc.) and today the challenge is abundance. Cloud computing and consumer technologies like mobile and social technologies are game-changers for shaping the stakeholder expectations of how to best engage and connect.
9. Don't go it alone ... and join a community of trailblazers - Snow gets his inspiration and best ideas from the community. It can be very lonely and scary to go on the digital business transformation journey on your own. Don't feel alone. Snow reminds us that we are all in this together. Digital is a macro movement and it goes beyond higher education. Snow talked about advice that he received from another Chief Digital Officer in higher education, Phil Komarny, about leveraging the community for inspiration and courage.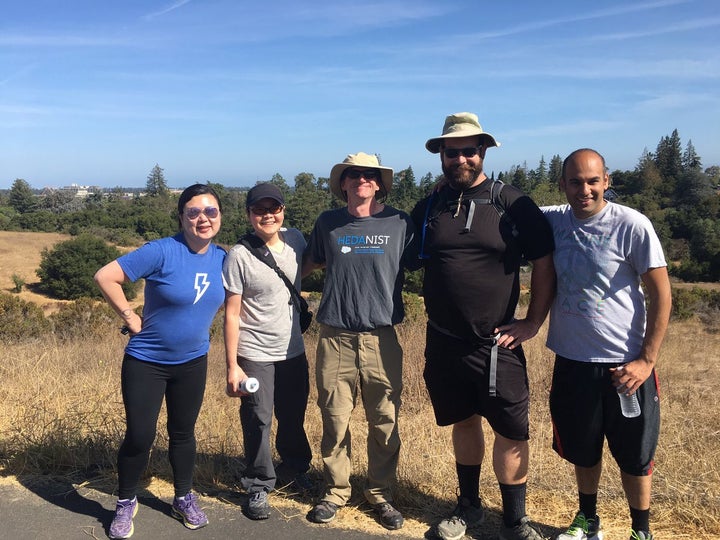 10. Identify digital transformation leaders and share their stories within your institution - Snow shared his strategy of identifying technology, leadership and business trailblazers and then creating a fast follow model based on vetting existing success stories to encourage change.
11. Artificial Intelligence (AI) and its impact on the back-office - Clemmons is researching AI to potentially identify how to improve the user experience, while increasing employee productivity, by using augmented intelligence and automation using AI.
12. The importance of managing the intersection of innovation and technology - Clemmons is responsible for technology and innovation at Davidson. Clemmons talked about the Hub@Davidson, which is an innovation center built to support the college community as well as local entrepreneurs and start-ups. Clemmons came from the startup community and is helping connecting Davidson with entrepreneurs, the college and the community.
13. CIOs are best poised to lead organizations through the age of disruption - Clemmons reminds us that disruption today is due to emergence and fast adoption of new technologies and therefore CIOs are best suited to guide organizations given their technology and business acumen.
14. CIOs and IT are serve as connectors for stakeholders - Clemmons gave us examples of how her team is connecting faculty, students, local entrepreneurs and corporations to cultivate a safe and innovative space to cultivate creativity and accelerate concept to commercialization processes.
15. Diversity in technology is both a practical and moral imperative - Clemmons strongly reminded us that there is a technology talent shortage. It is not practically smart to eliminate half of the population from participating in technology. She talked about the biases that will exist in the age of AI and machine learning if our technology development talent pool is not diverse.
16. Only 18% of college computer science graduates are women, down from 37% - more alarming is that 56% women who enter the workforce as technologist leave within 12 years. We need to do a better job of keeping women in business with a technology background. Clemmons reminds us that we can have successful technology leaders with a liberal arts background. I have written about the importance of liberal arts in the age of artificial intelligence. We need to look at diversity of disciplines and experiences to increase innovation velocity.
17. Security and scale continue to be CIO priorities in higher education - Clemmons and her 42 person IT team work hard to balance keeping the lights on and innovating to best serve Davidson's stakeholders. Operational excellence begins delivering a secure and reliable infrastructure. To accelerate innovation, Clemmons talked about building strategic partnerships and creating a unified and shared service future models.
18. The future of Higher Education is the "You University" - Clemmons predicted that in the future, instead of hiring a university, students can hire an academic adviser, responsible for delivering highly personalized curriculum from multiple institutions using a dis-aggregated university model.
We followed our conversation with Corey Snow and Raechelle Clemmons by speaking about diversity in the tech and media industry, emerging technologies like Internet of Things, Future of mega city transportation and adoption of autonomous vehicles with Heather Clancy, editorial director at GreenBiz. GreenBiz advances the opportunities at the intersection of business, technology and sustainability. Clancy is an award-winning business journalist specializing in coverage of transformative technology and in translating tech-speak into business benefits. You can follow Clancy on Twitter at @greentechlady.
Related
Popular in the Community